http://i602.photobucket.com/albums/tt101/Twigy_tag1/gameboy.gif
Jump to navigation
Jump to search


Archives
Hiya im Vulpes Twigy but just call me Twigy and I archive every 50 sections.
Userbox Recomendations
[
edit source
]
-Twiggy... can u make a userbox that says: "This user has an unused Gilded Altar in his POH." with a picture of a gilded altar and a line through it-
noob.
06:10, October 31, 2011 (UTC)
lolol 06:13, October 31, 2011 (UTC)

hawt :D
Your talk page looked empty so yeah... Also, AMG BRONY D: User:Exor Solieve 02:16, November 20, 2011 (UTC)
I'm so dizzy User:Exor Solieve 03:10, November 20, 2011 (UTC)
YEAH ITS PRETTY COMFTERBALE AND WARM --Iiii I I I 13:48, November 20, 2011 (UTC)
Earthbound style.


User:Exor Solieve 03:15, November 22, 2011 (UTC)
Wow, thanks a lot man. I accepted it, much appreciated :)
Callofduty4 Talk 10:28, December 13, 2011 (UTC)
Join Bronyville For a Runescape Brony clan has 250+ emmbers and is really aweshum , Make runescape 20% more cooler lol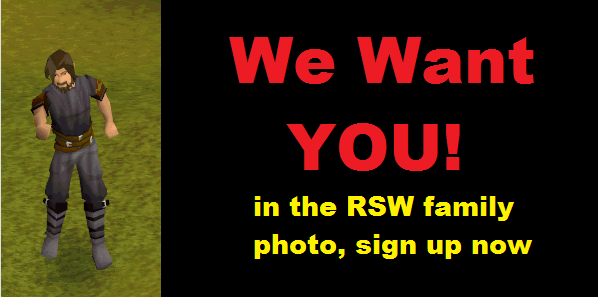 User:ZamorakO o/RSW Family Photo
Feeshee yay!
01:09, February 23, 2012 (UTC)
There is no longer a need to say it. I have done as such. --Touhou FTW
07:13, March 21, 2012 (UTC)
I honestly don't know how to respond to that, so here is a little message giving you my acknowledgement of your message on my talk page. Have a nice day. Matt 07:43, March 21, 2012 (UTC)
Ow.. thanks for telling me why instead of just "LOL" :p
http://oi43.tinypic.com/111tlzc.jpg
http://oi41.tinypic.com/33jjss0.jpg
http://oi44.tinypic.com/r76ihu.jpg 13:19, March 22, 2012 (UTC)
I have never tried to appeal a ban before, so I don't know how this is going to appear. Anyways, I was banned from the rswiki chat for discussing a "shock picture" without linking to it and telling people to watch it. I understand I was banned from the call of duty wiki, but there is absolutely no reason it should to be extended to this one.
~Marge
Hey, Bob. Not sure if you still play, but yeah. Long time no see! I completely reworked my userpage, btw. xD Lord Rapter, that one dude, the walking non-sequitur 08:48, June 8, 2012 (UTC)
Really, you quit for good? That's kinda saddening. Why?
I still play XBL, but I rarely get on due to not being able to afford any new games these days... are you gonna check out BioShock Infinite?
Lord Rapter, that one dude, the walking non-sequitur 00:53, June 9, 2012 (UTC)