User:Fswe1/Cutscenes/Ritual of the Mahjarrat
Cutscene paradise this is. And it's even incomplete.

What the--!
Noo, Tendeth!
Oh deary, this is problematic.
The Stone of Jas!
The fortress of Annakarl.
Doesn't look like a tea party.
Icyene vs. Greater Demon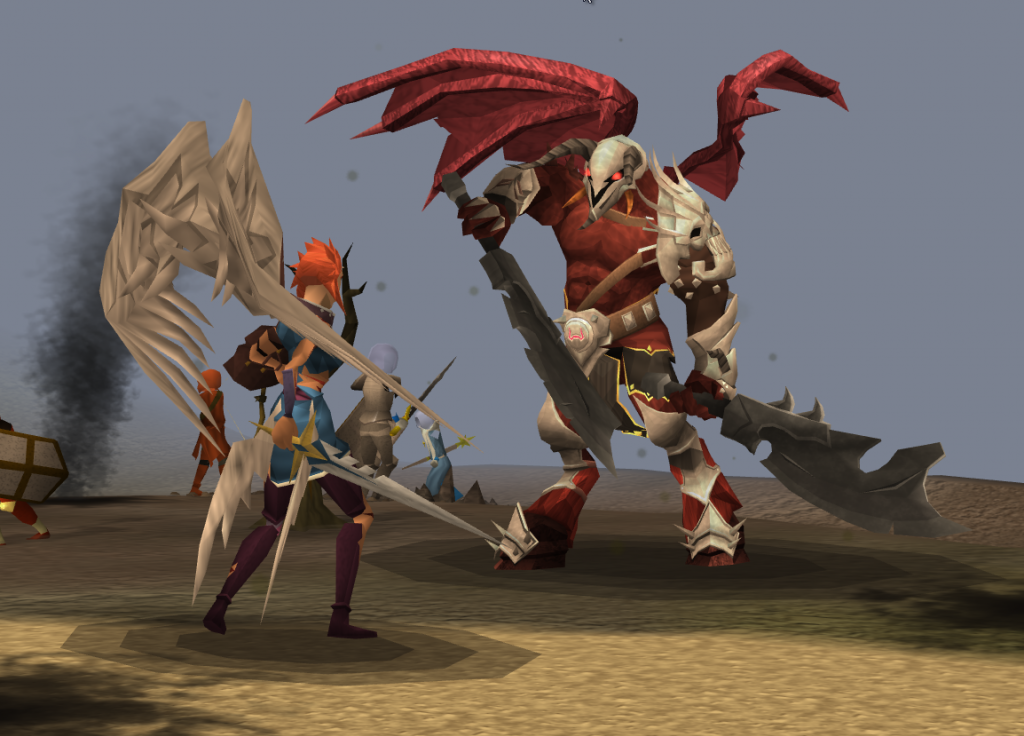 Ouch!
Sa-sa-saradomin!
The STONE!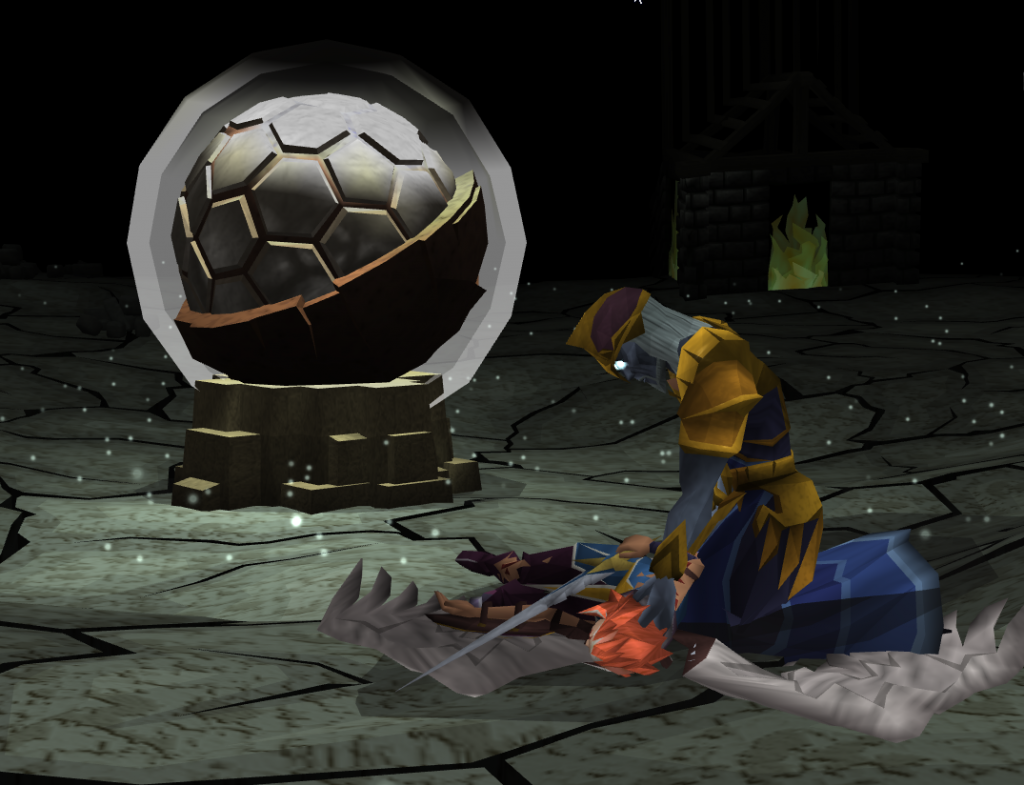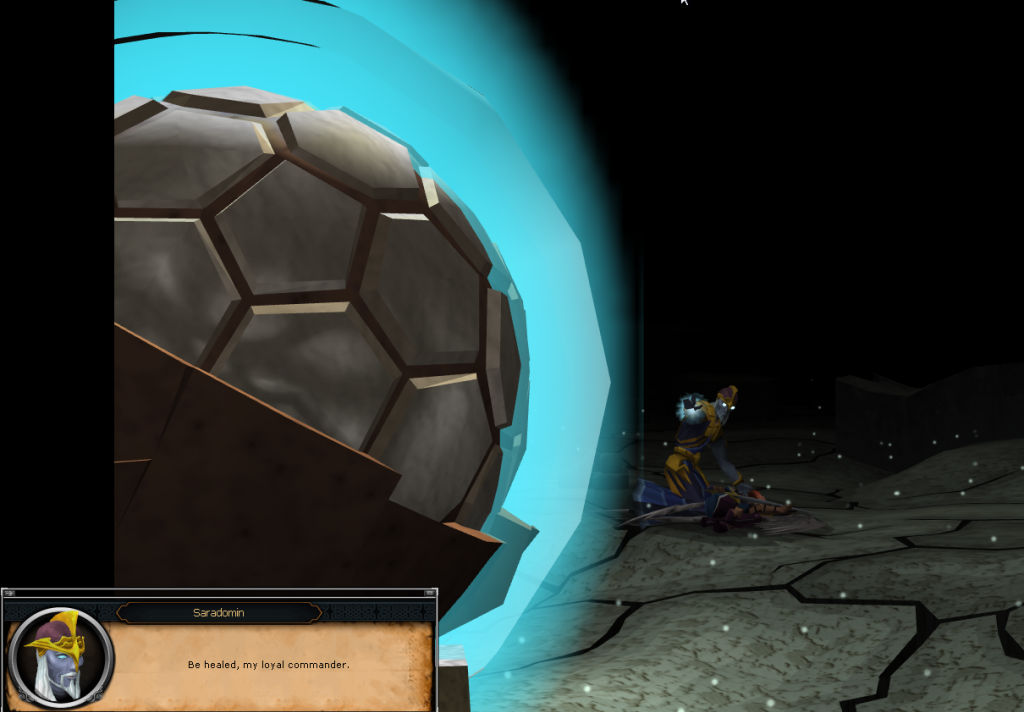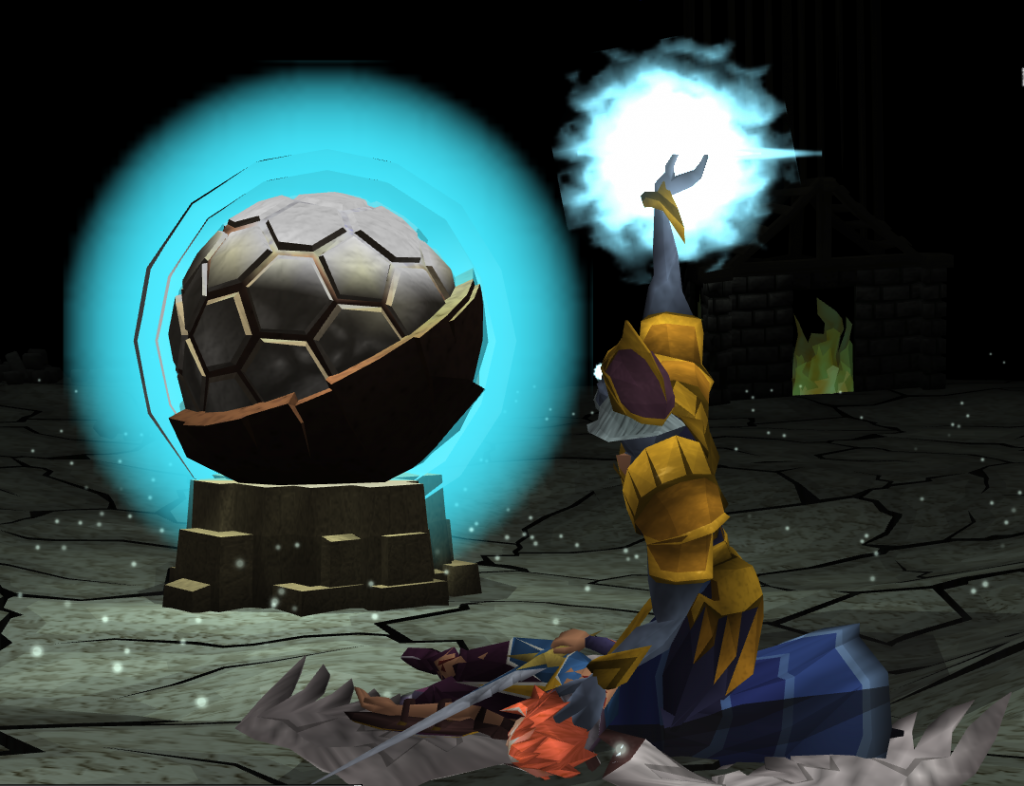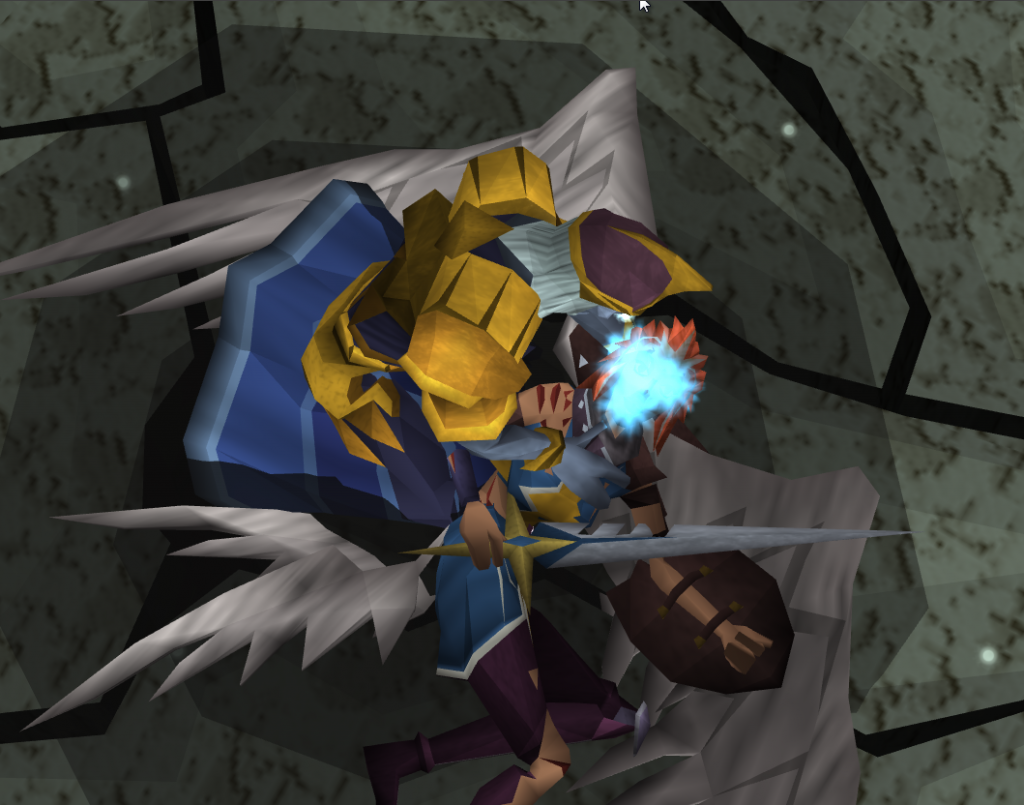 She looks nice.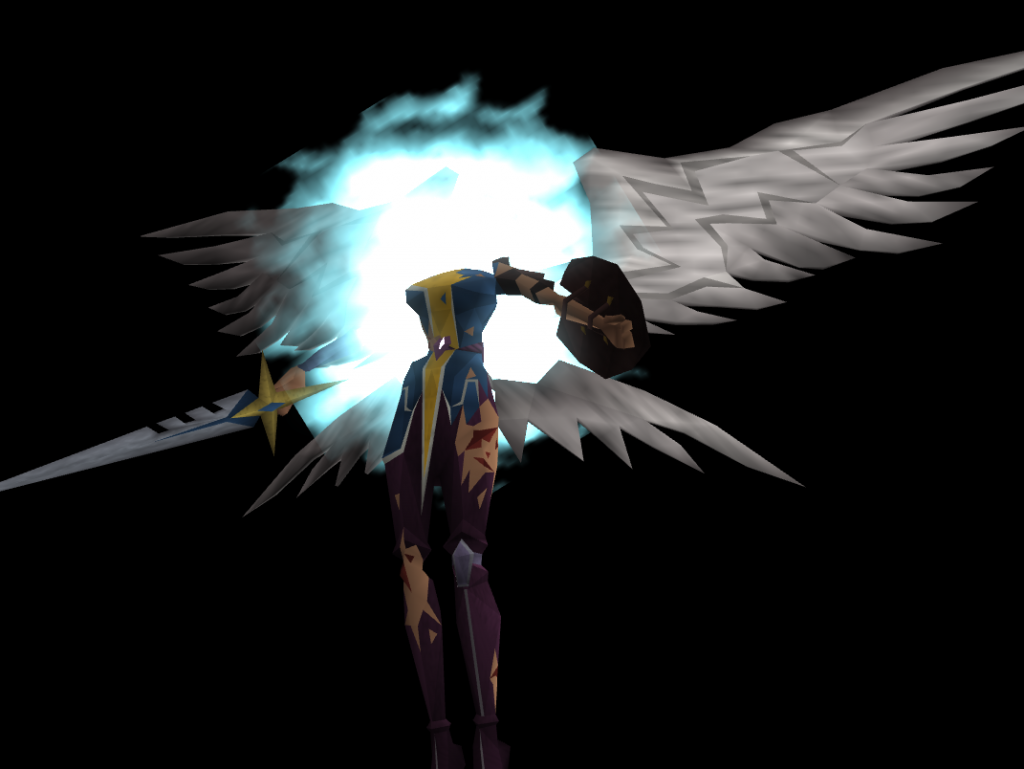 It's Zamorak's evil plan-thing!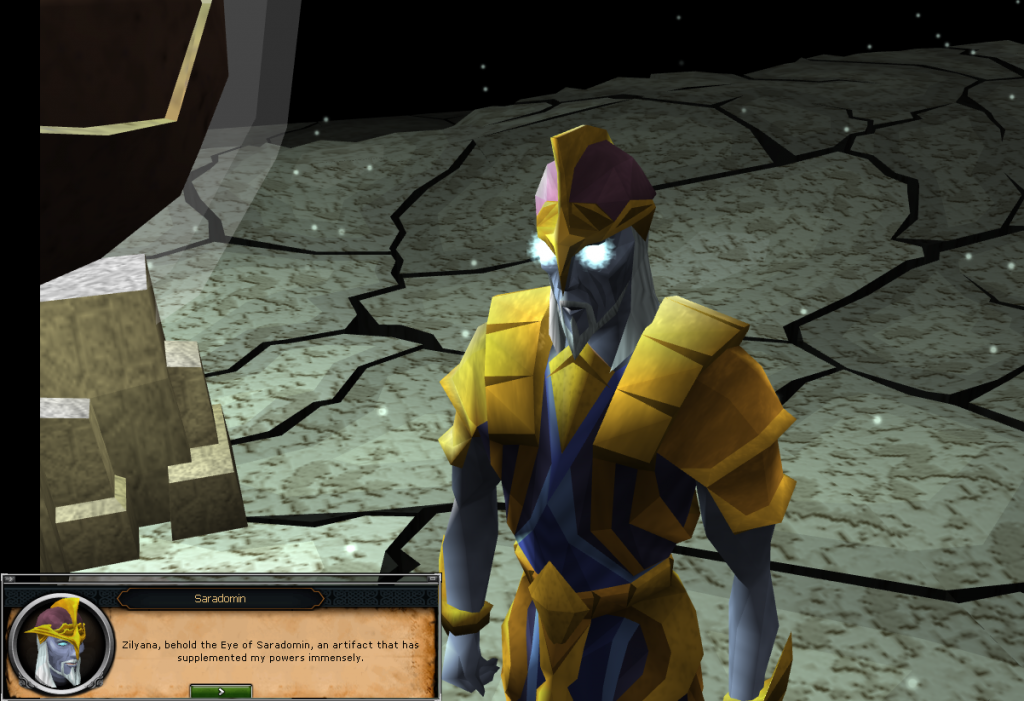 Ritual beginning? There we go!
Oh no! General Khazard!
I take offense to that!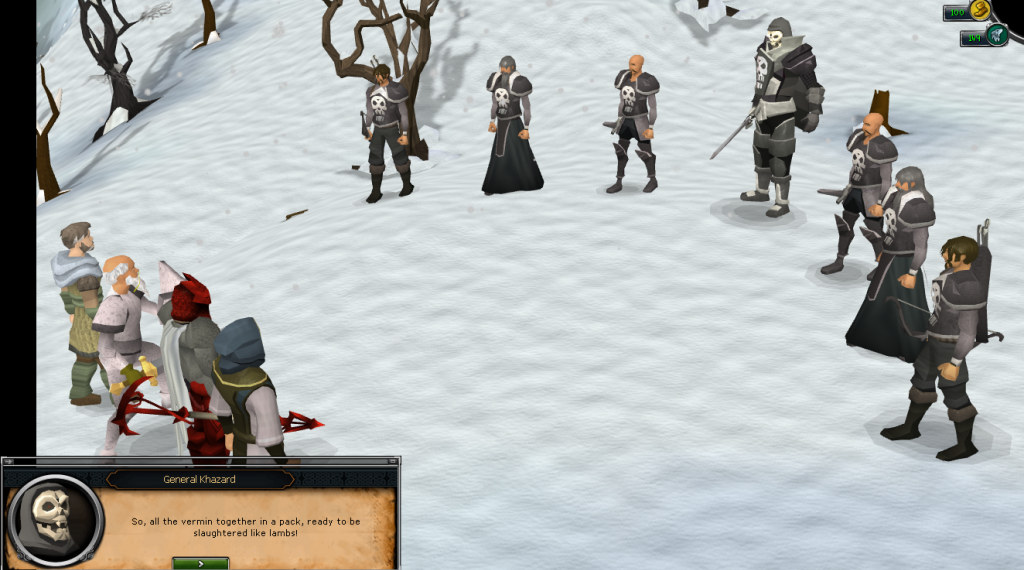 I don't know what it means either.
He's Wahisietel!
Mummy...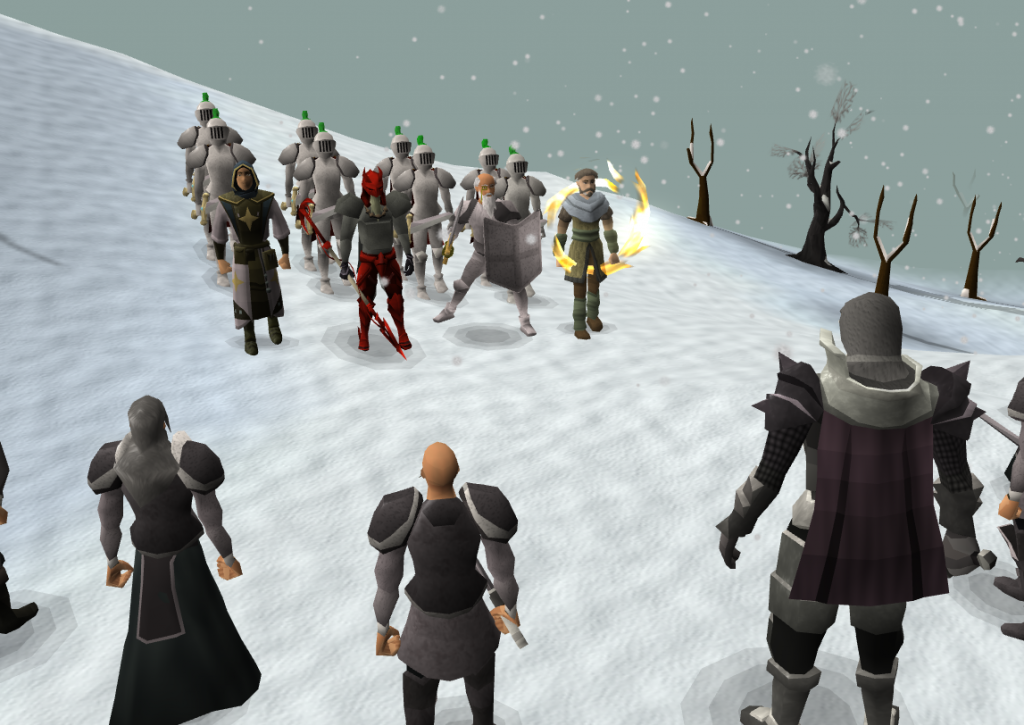 The Temple Knights face off with the Khazard Army.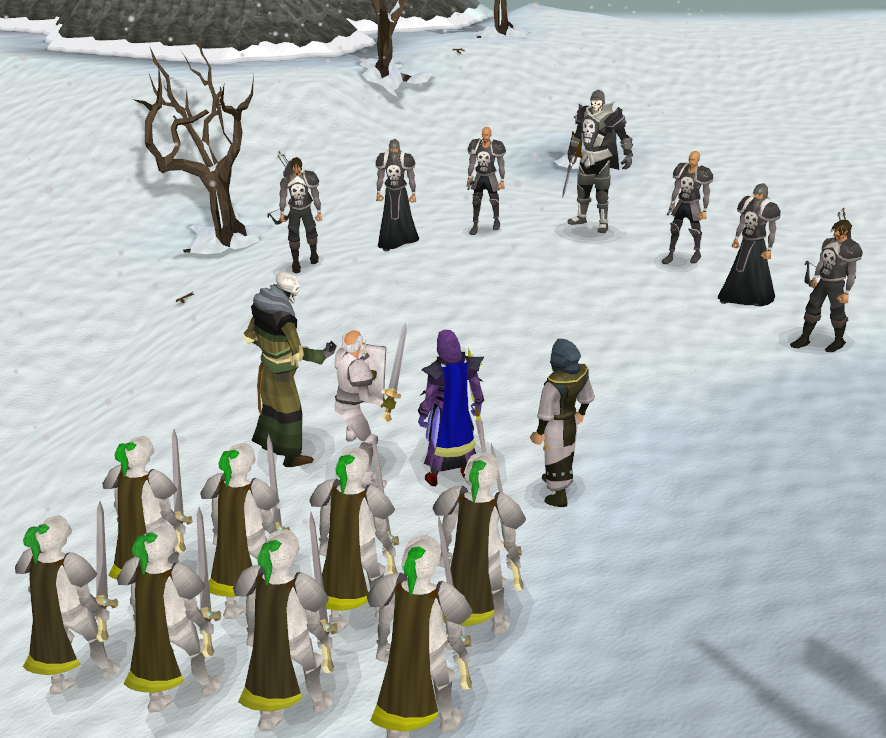 The fight begins.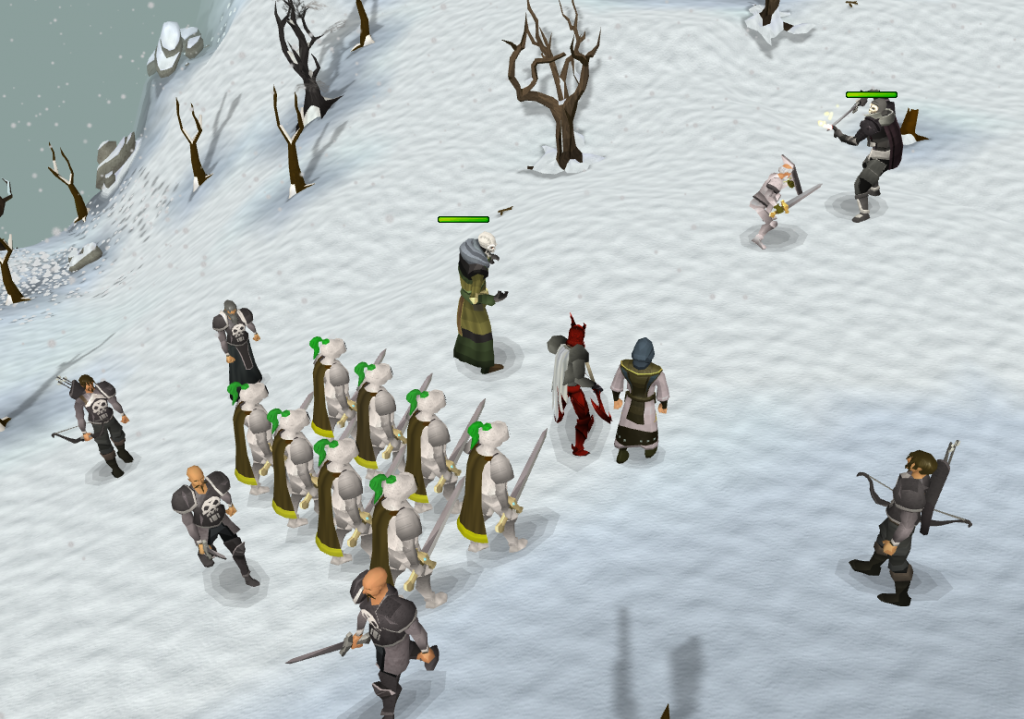 Go Tiffy!
Go Wahisietel!
Oh noes, it's bouncer!
Die, doggy!
We are fighting Khazard and his aaaaarmy!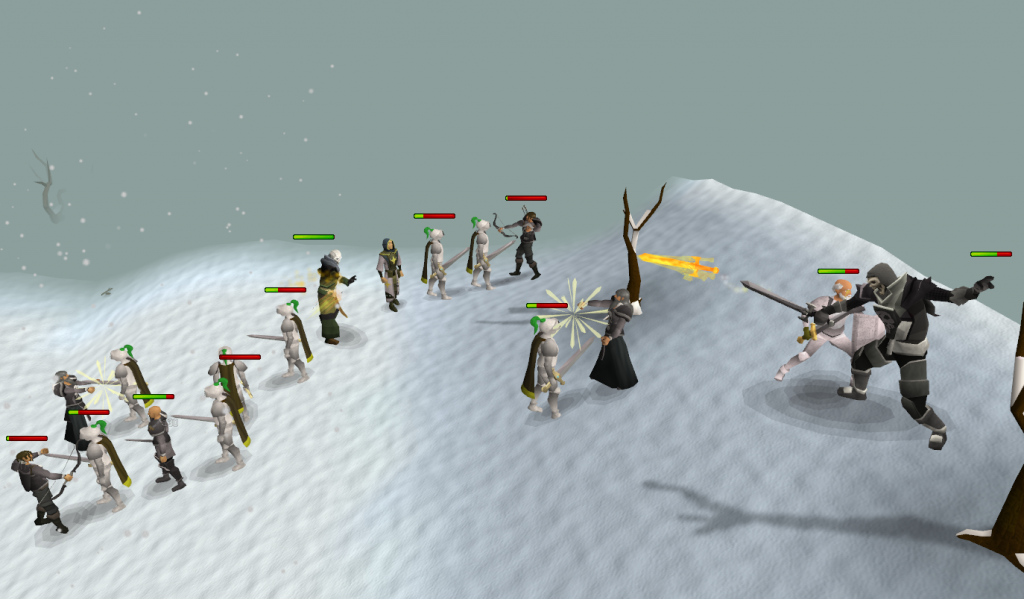 Get him!
He just teleports away!!
Oh no no no no no.
Thank god Idria!
Wahisietel distracts Lucien. Yay for us.
Comon, we can do this!
Tiffy demonstrates his ability to survive.
Lucien practices his summoning skills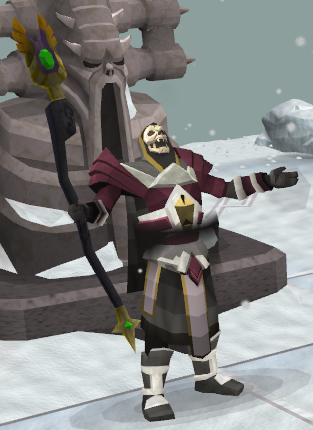 Aaaand we've a problem.
It's Sliske the Serpent-Tongued.
Lucien is angry now.
Go Ahrim! And everyone else.
Lucien has enough!
Enakhra dares question Lucien's power?!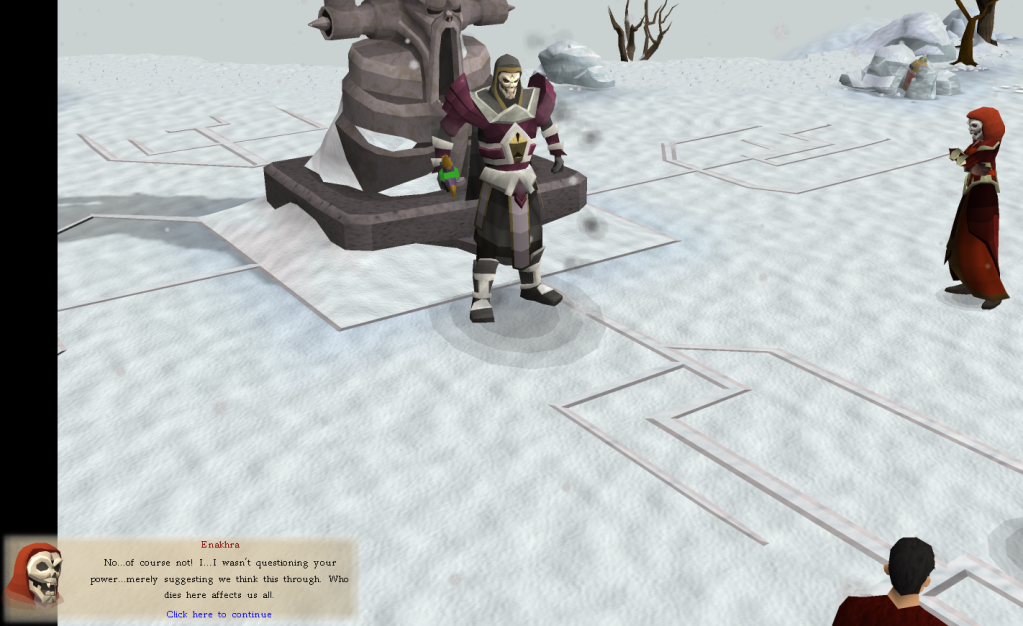 Akthanakos arrives just after Enakhra.
Zemouregal!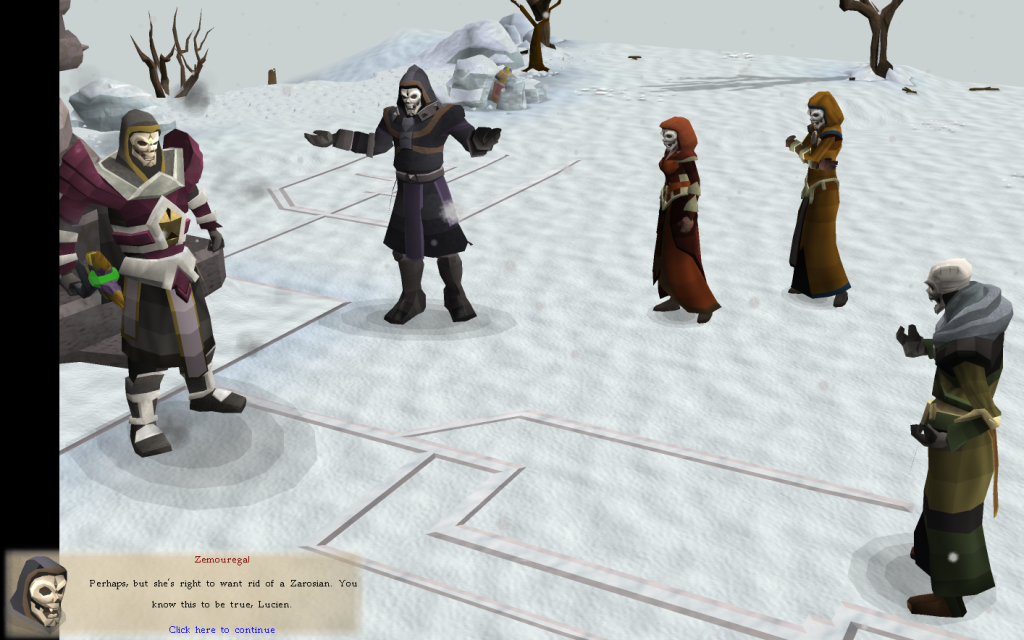 Hey, it's our buddy.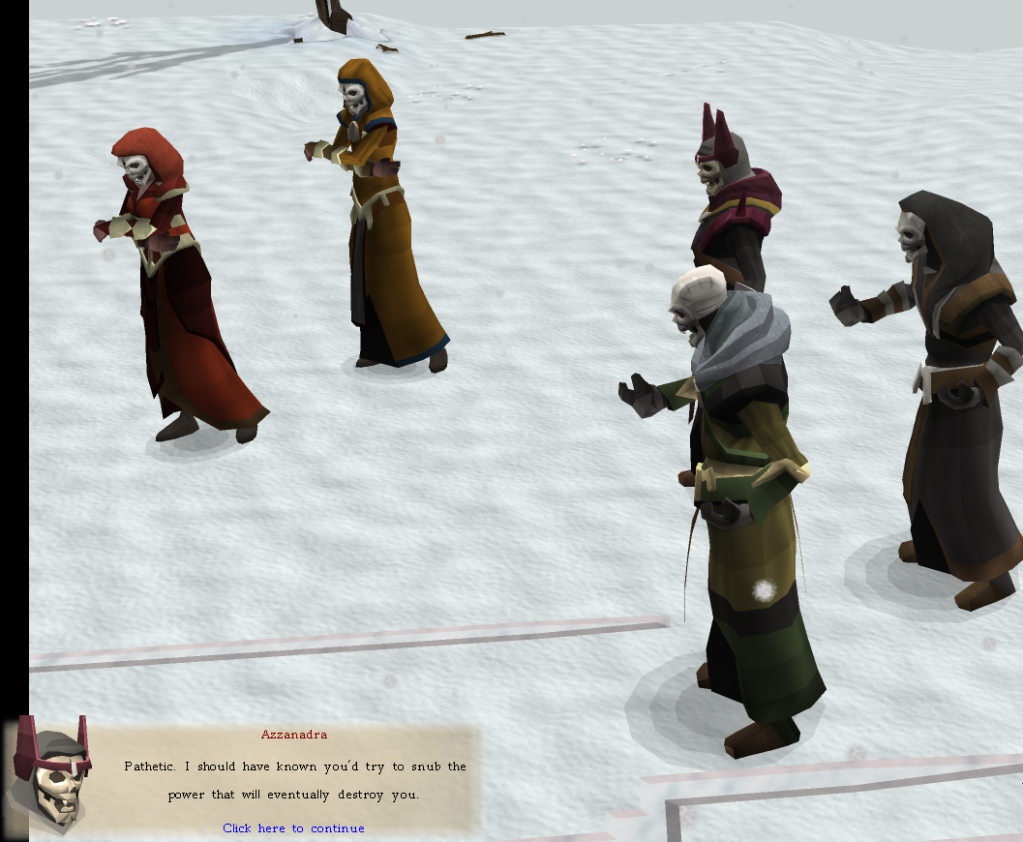 Let the squabbling begin. "I want it to be Akthanakos!"
Khazard returns to the plateau.
Yay for Wahisietel.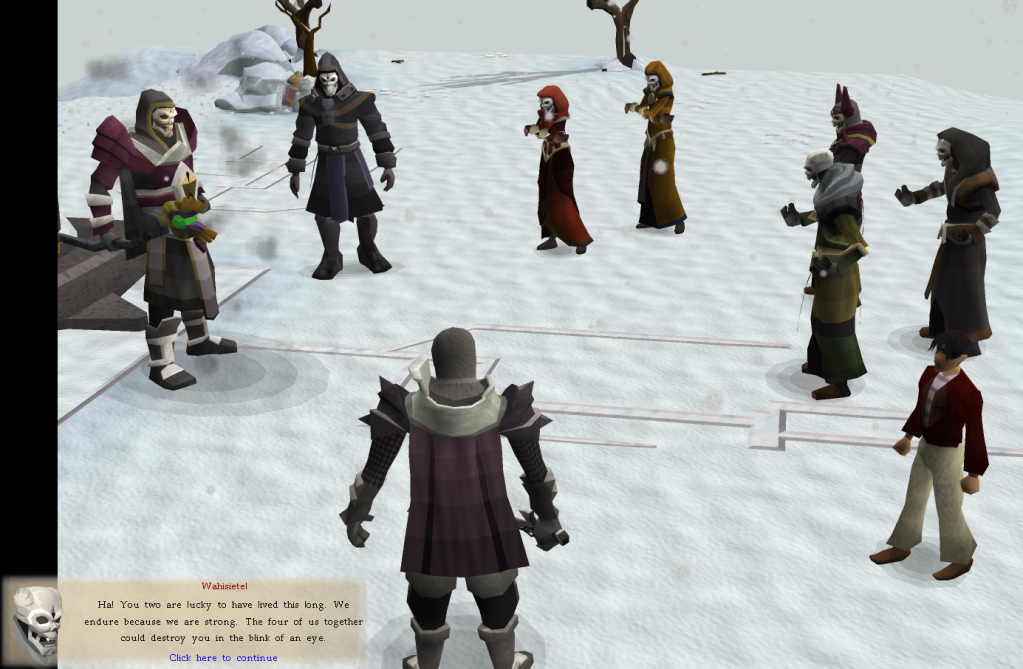 The Zarosians stand strong! But Sliske feels something brewing...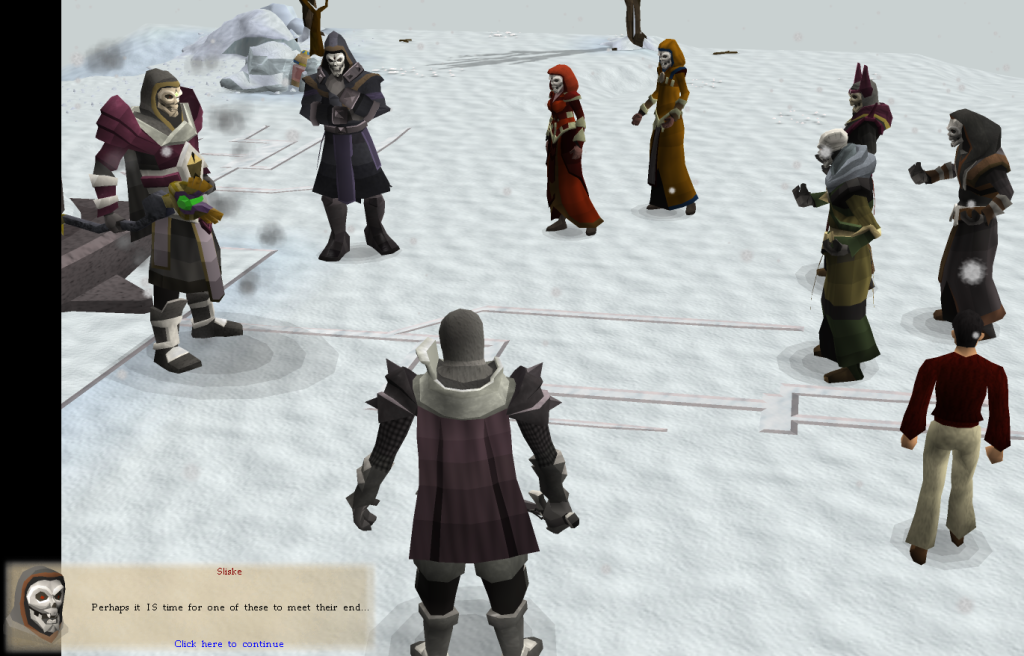 Lucien goes berserk!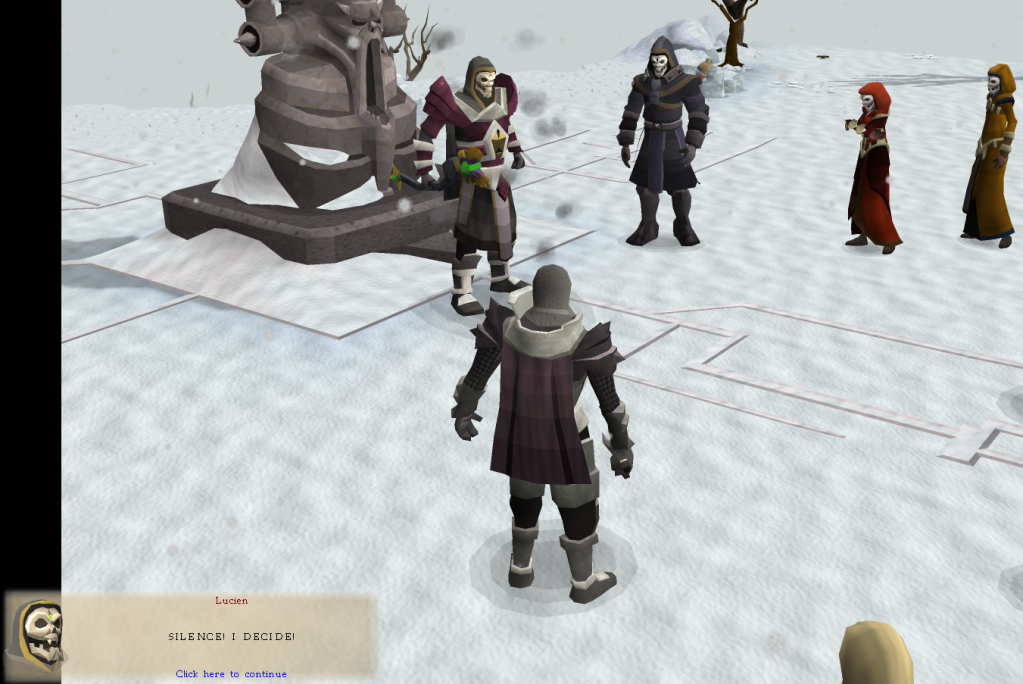 It's Jhallan! So he wasn't safe at all...
Poor guy...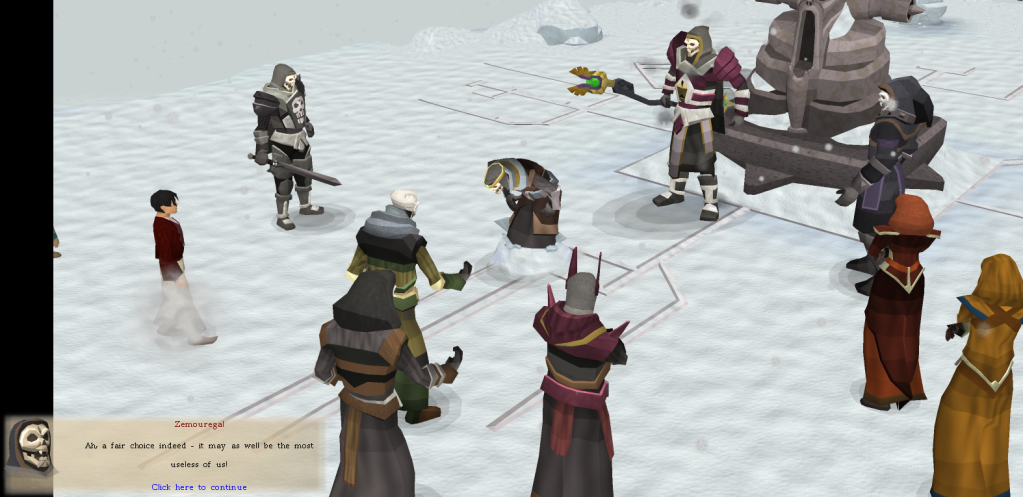 Even Sliske agrees to sacrifice Jhallan.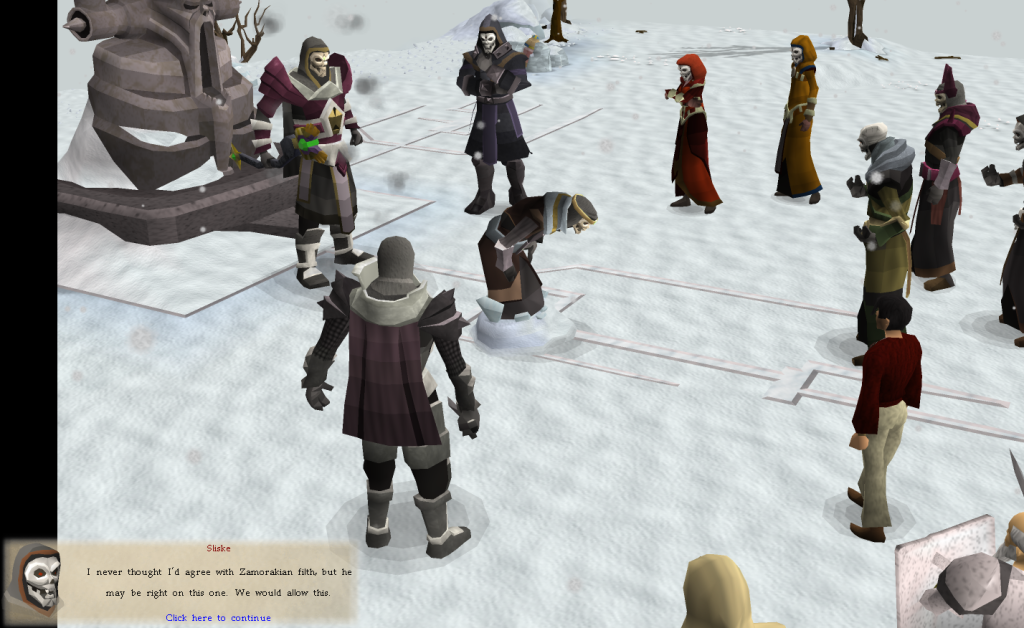 Enakhra still wants it to be Akthanakos. What about you, Khazzy?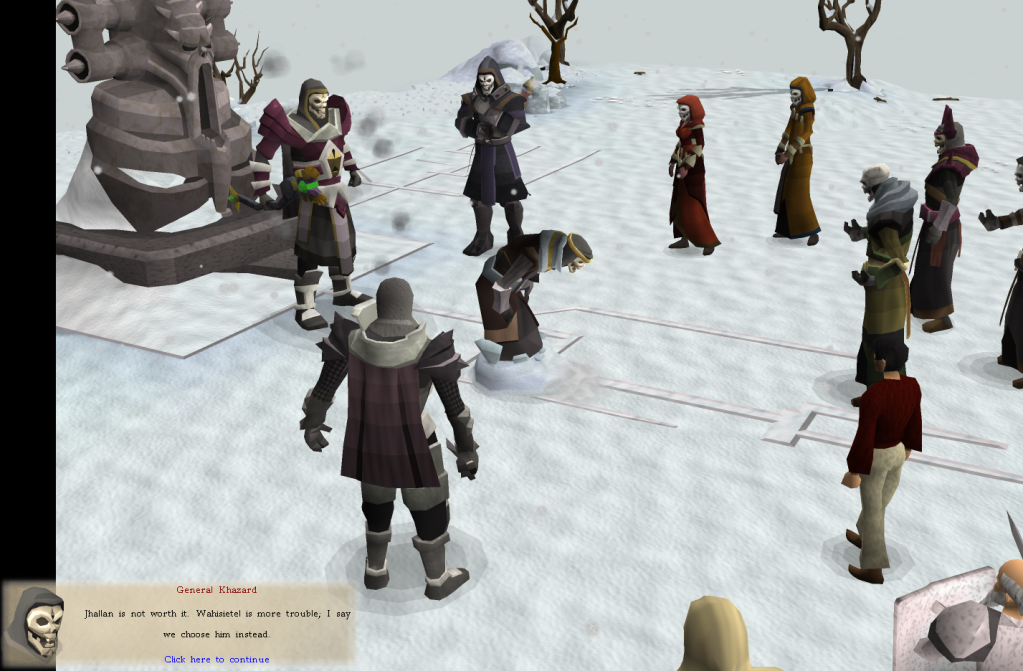 Lucien thinks he's cool.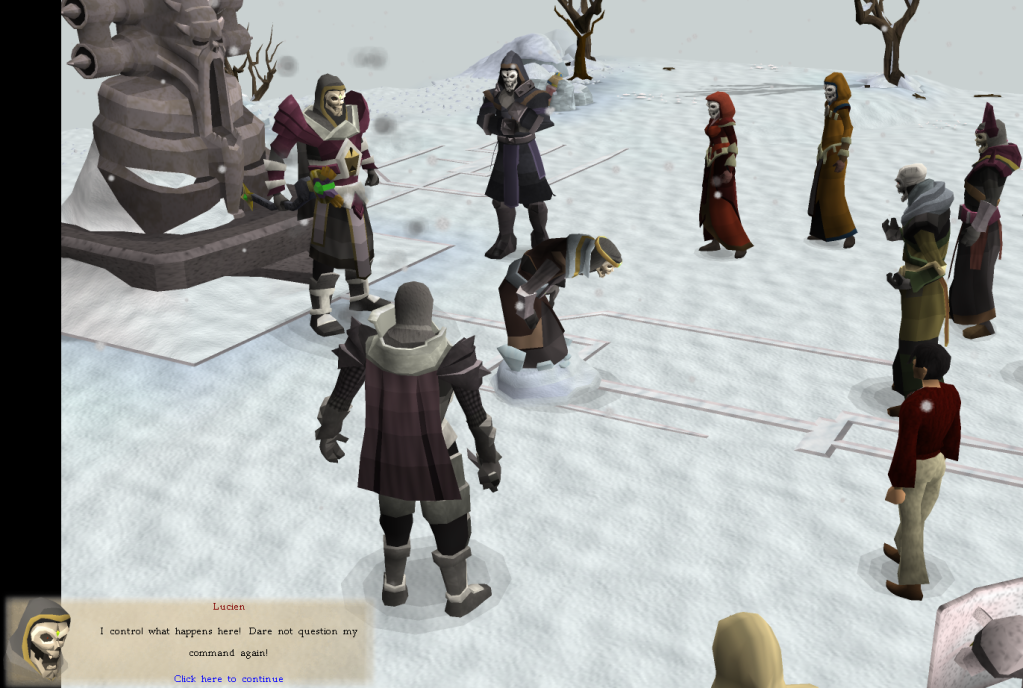 Wahisietel thinks not.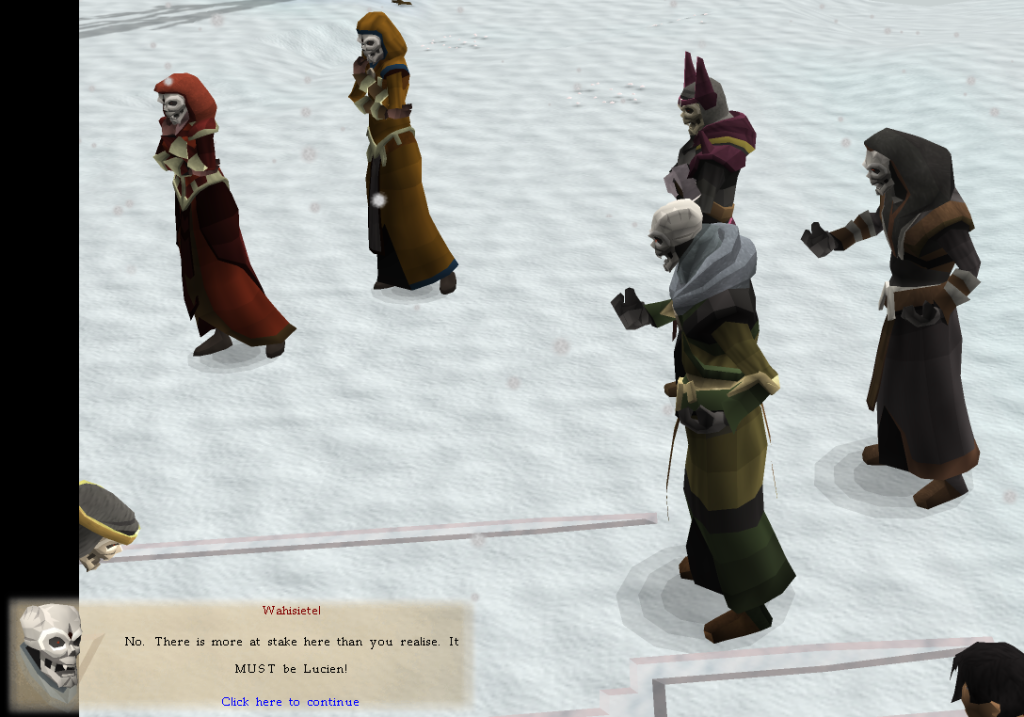 Battle breaks out.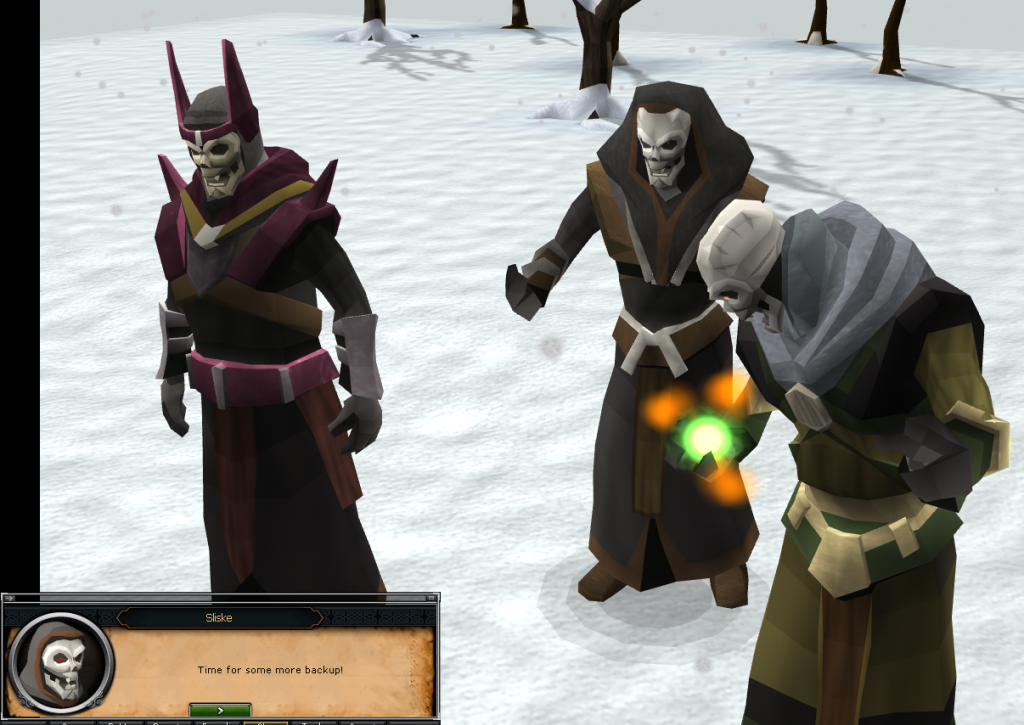 Sliske summons his wights again.
Remember kids, don't run with scissors!
He's ugly.
They're all ugly.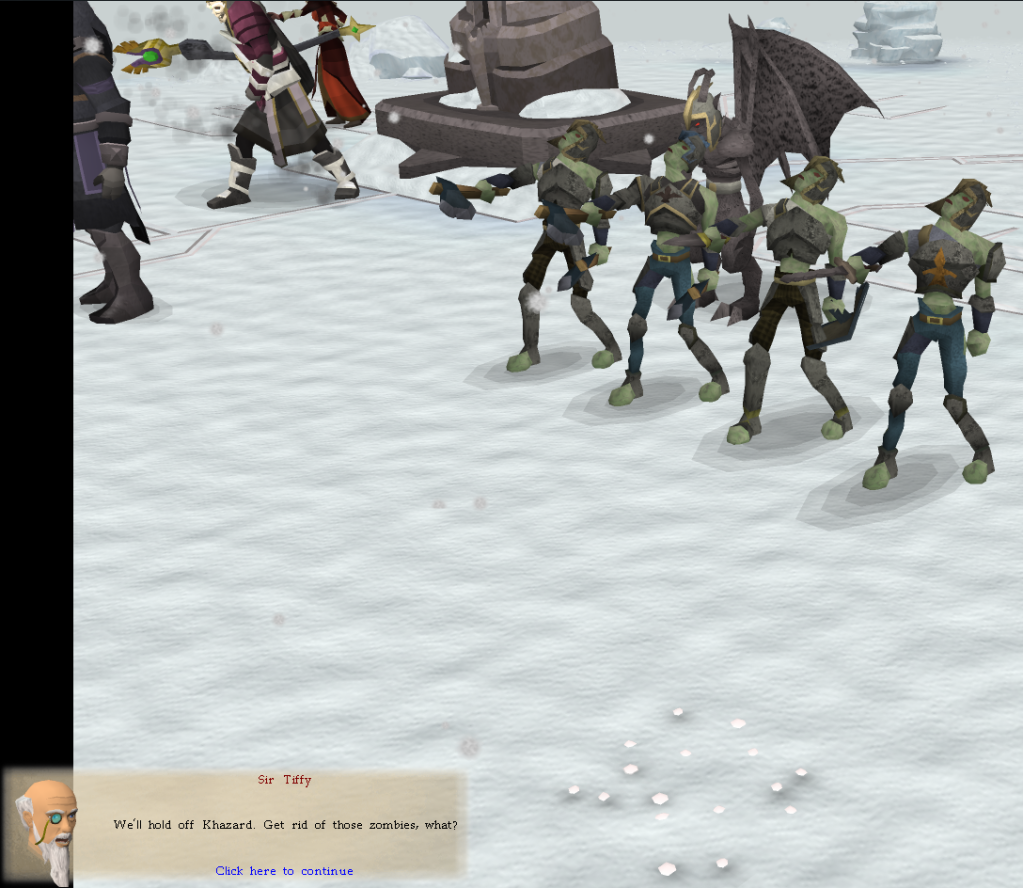 WHAT DID I SAY?! NO SCISSORS!!
Really? Fire bolt? Versus Ice Barrage? No wonder she keeps losing.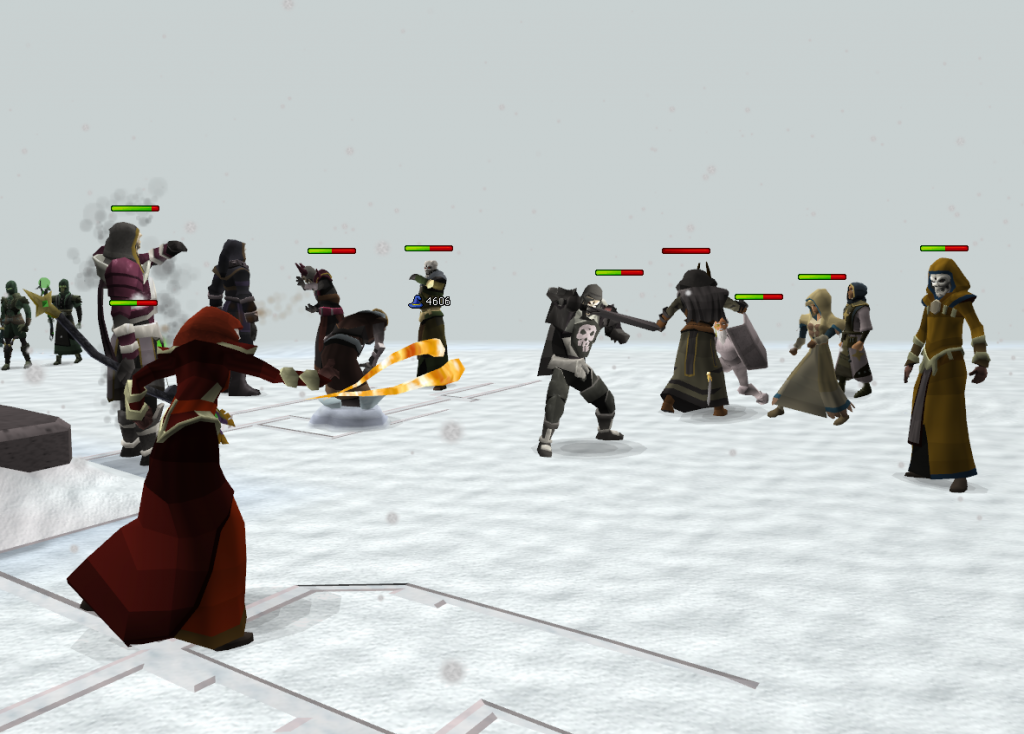 Neener neener.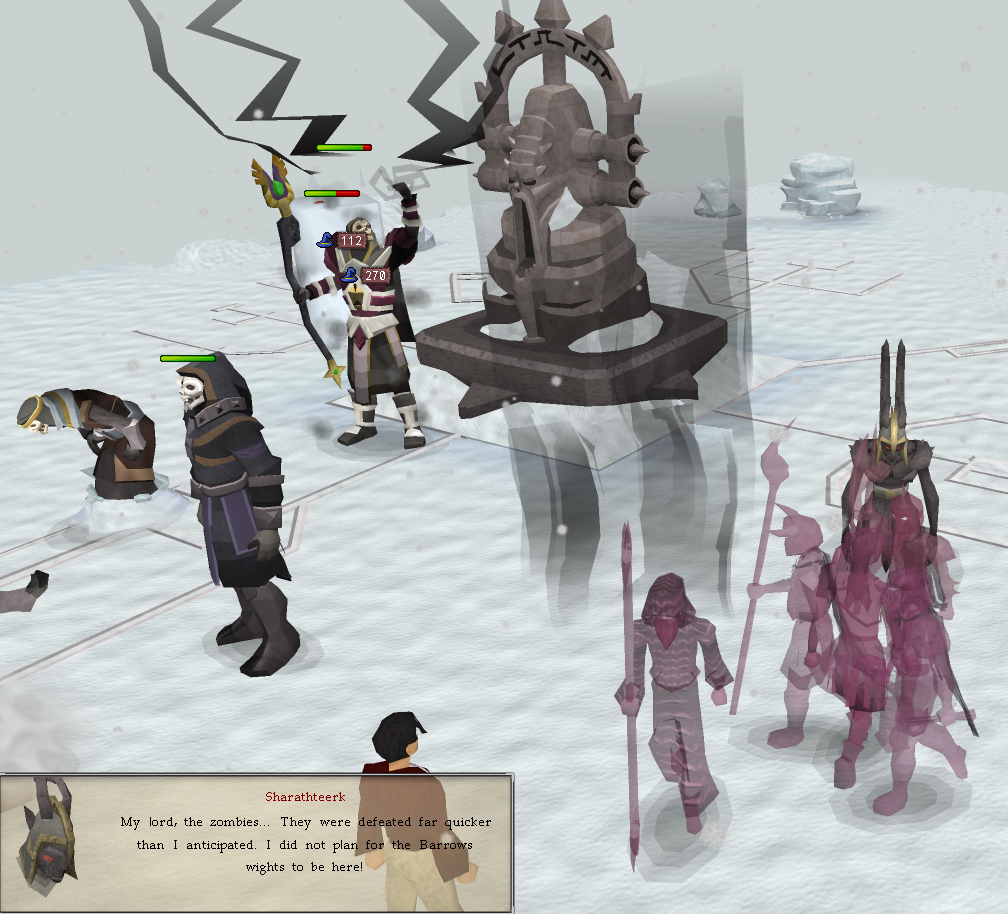 As usual, Zemouregal cheats.
Pretty zombie.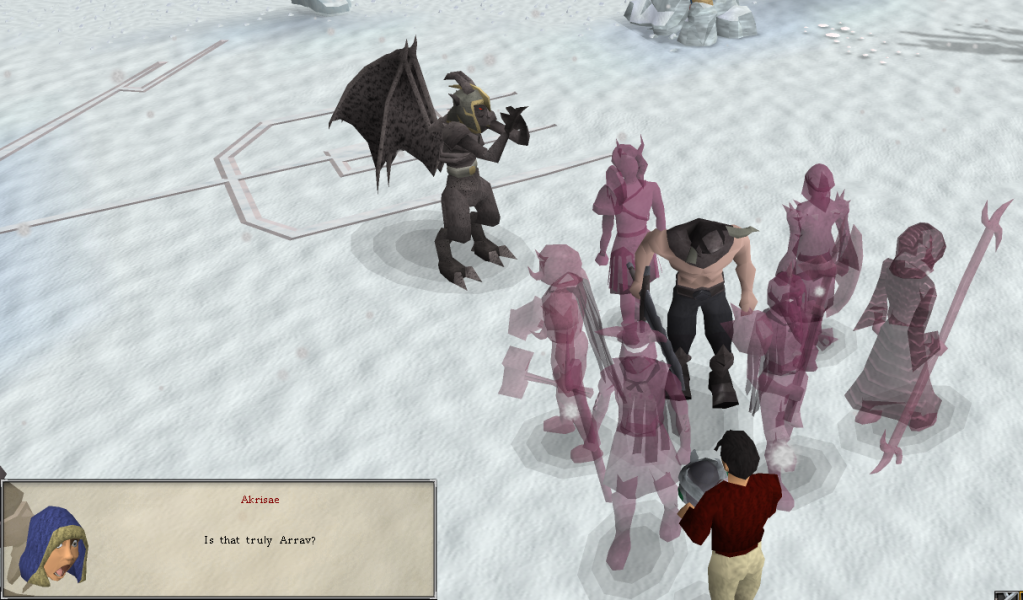 Yes, it's him.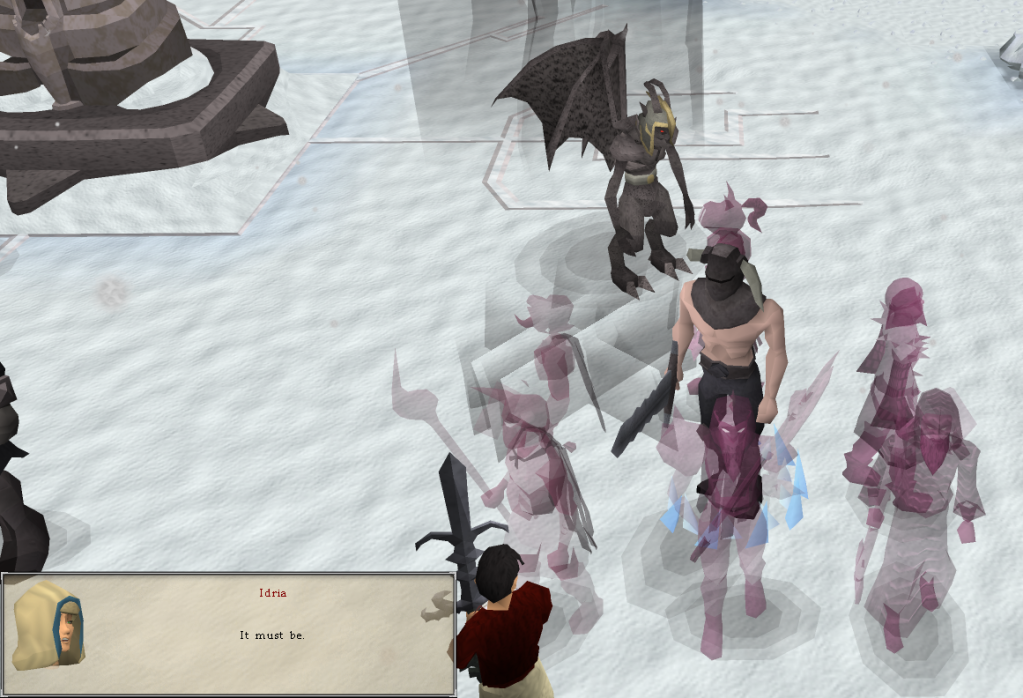 Eek.
This is nasty.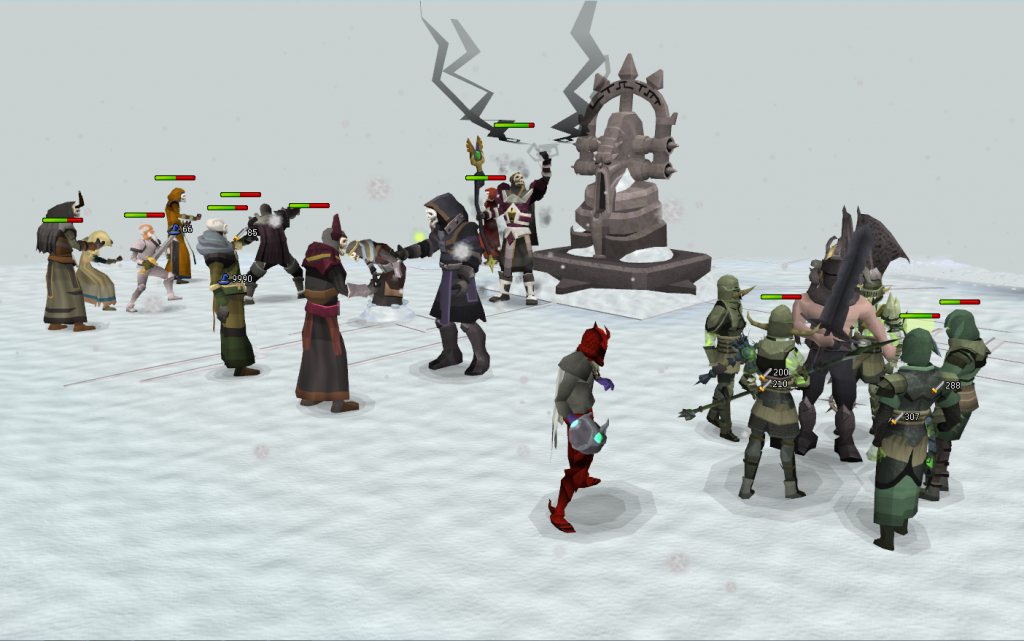 This is just for fun, look at those hits.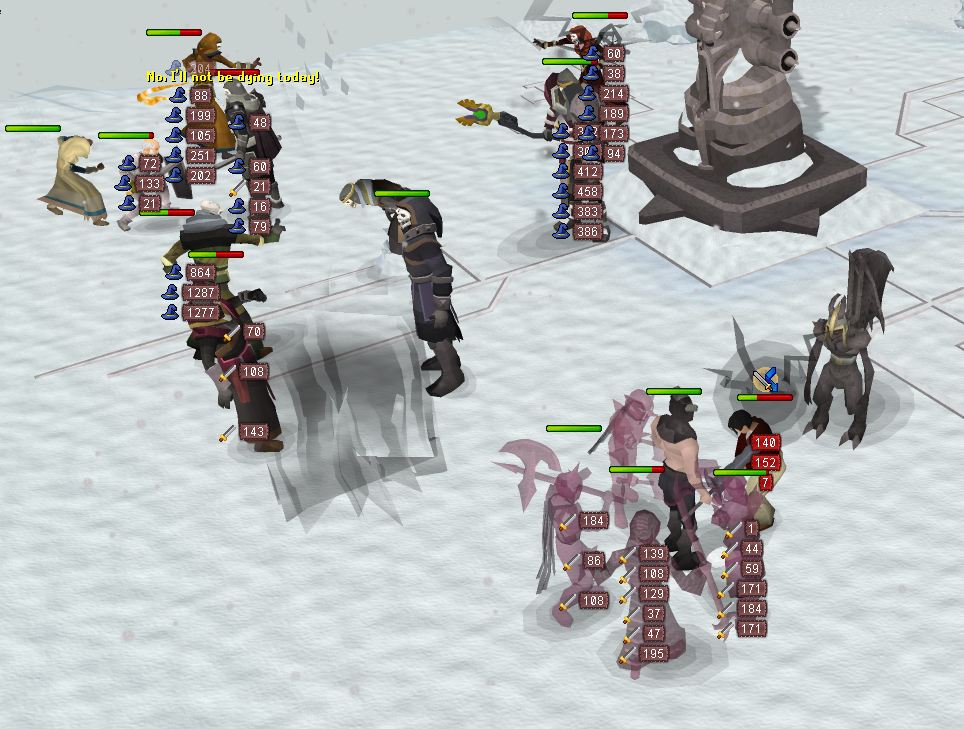 Khazard vs Idria, Hazeel vs Sir Tiffy, Enakhra vs Akthanakos, Lucien vs Wahisietel, Zemouregal vs Azzanadra, Arrav vs Sliske. Also, there's me and Jhallan.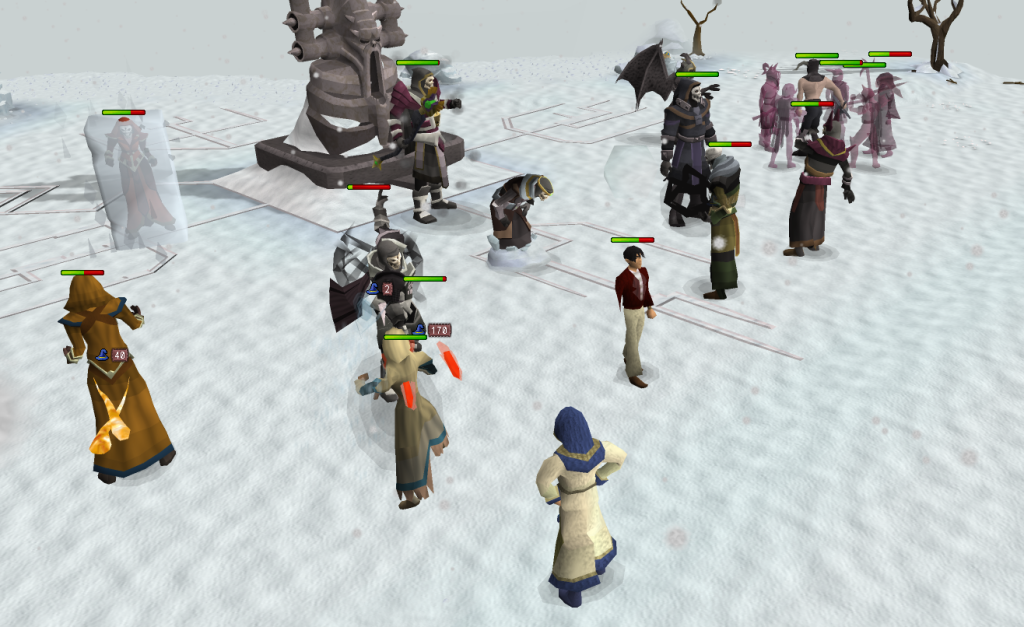 Zemouregal attacks Azzanadra with "scary" melee attacks.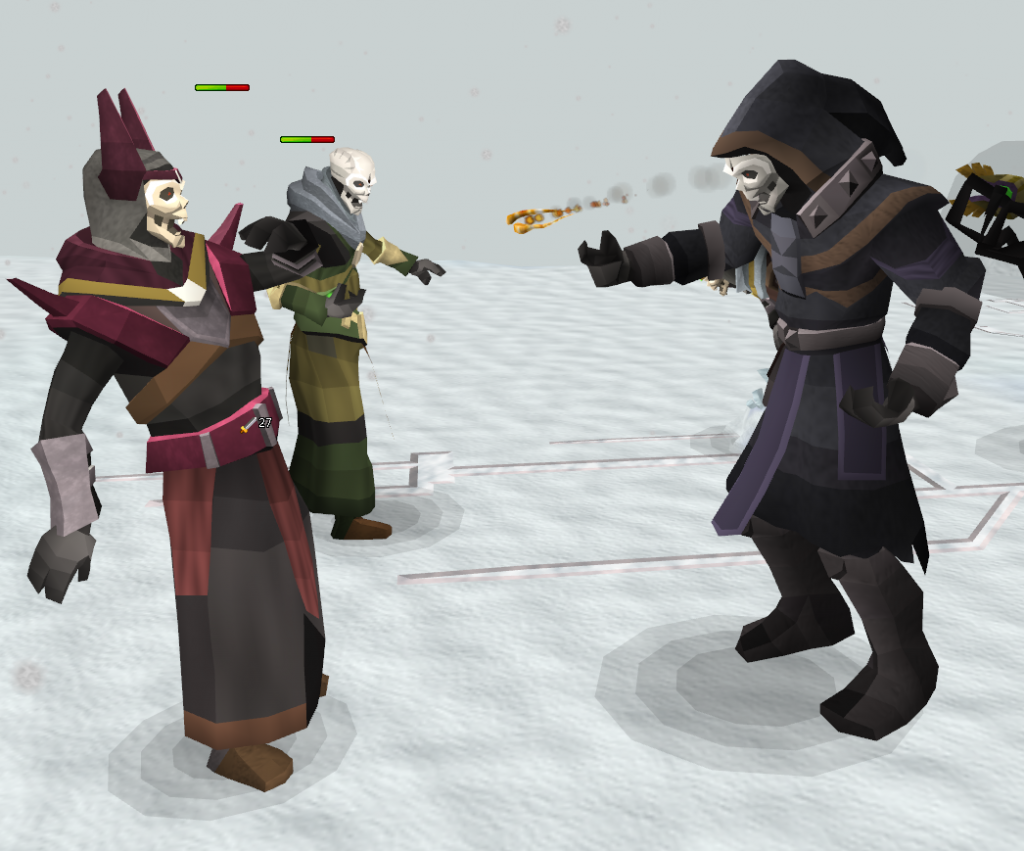 "And here we continue with our documentary... "Old Men vs. Skeleton-ish Men":"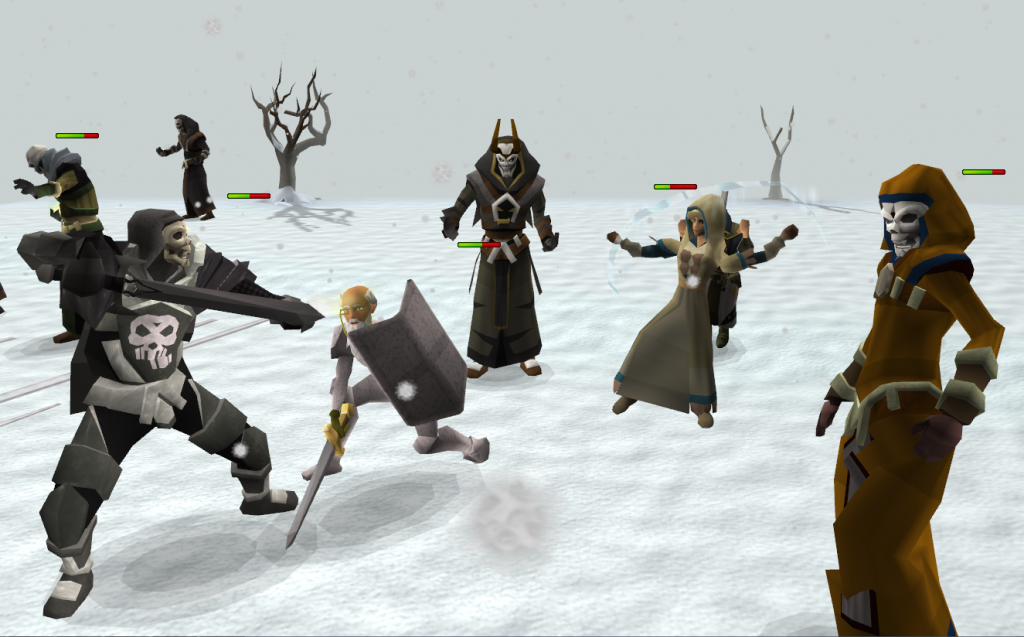 Idria and Tiffy fight General Khazard, who is a big meanie.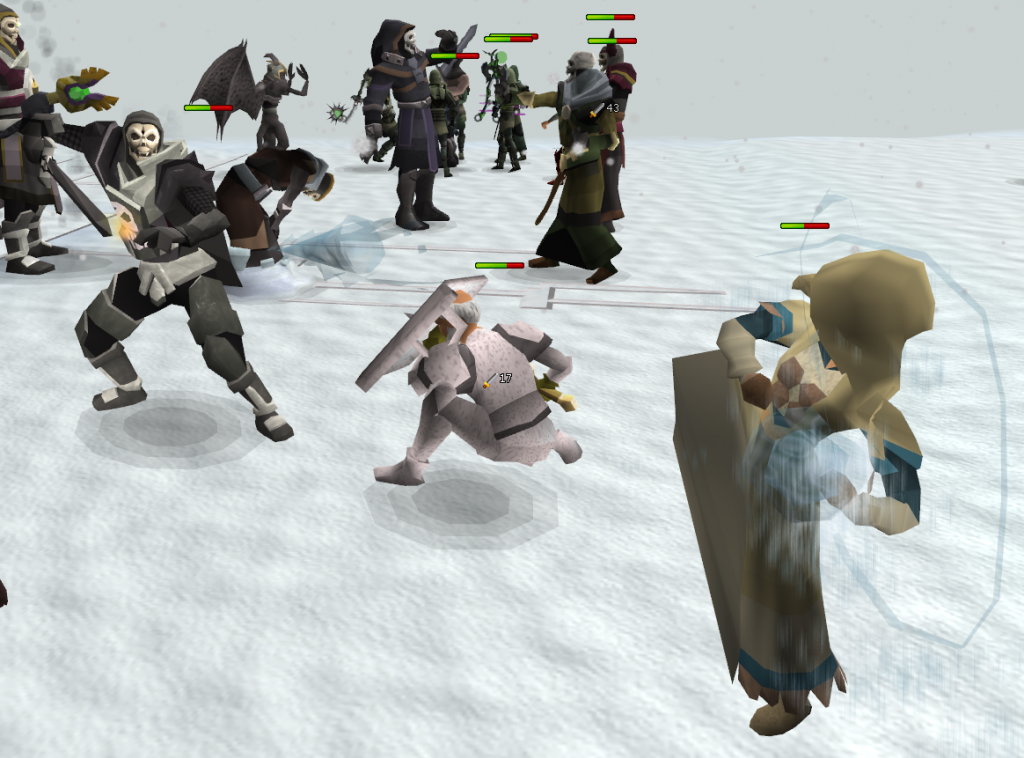 And then Idria gets impaled in the head with a sword. Meanwhile Hazeel refuses to die.
Zemouregal's curse-thing is broken!
Oi, he looks angry...
Well, Zemouregal has a problem.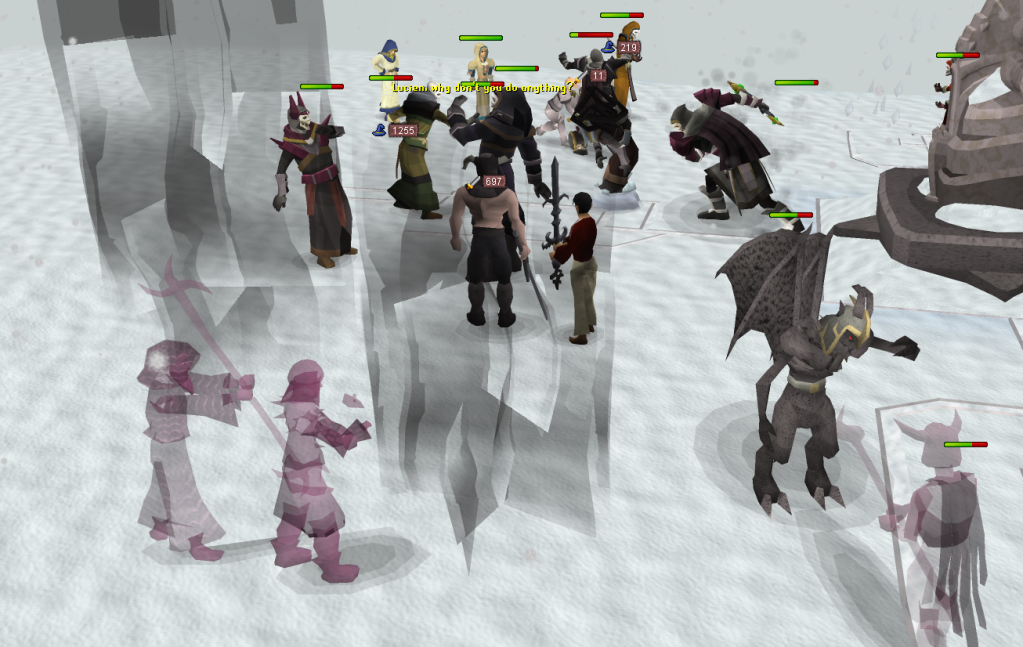 Interesting how the Barrows wights have 85 Slayer...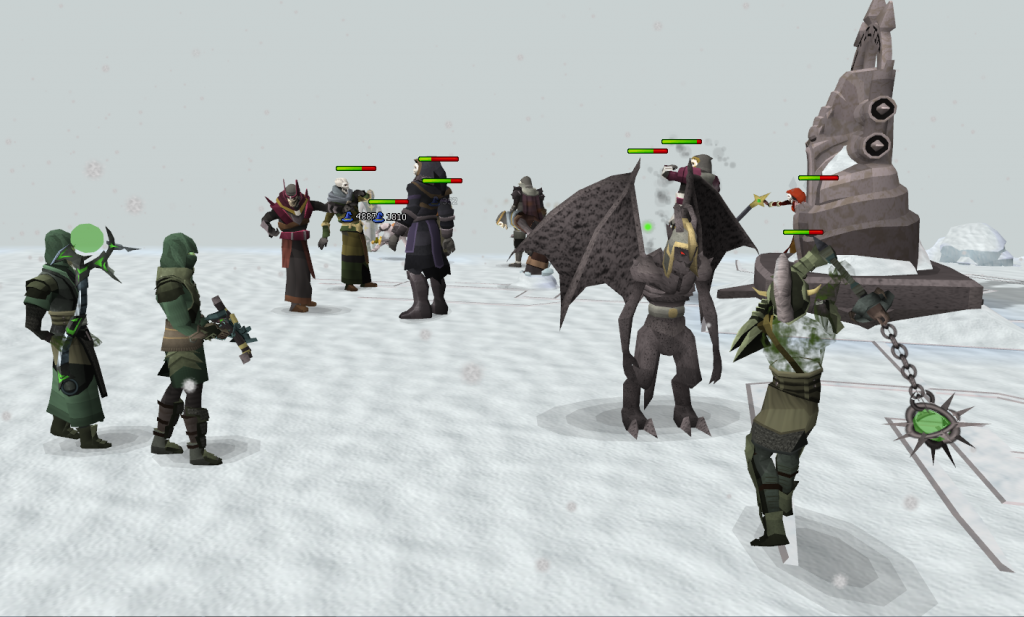 Now he says that...
Lucien summons a glacor to kill me. Too bad I can run away and the thing will remain stationary forever.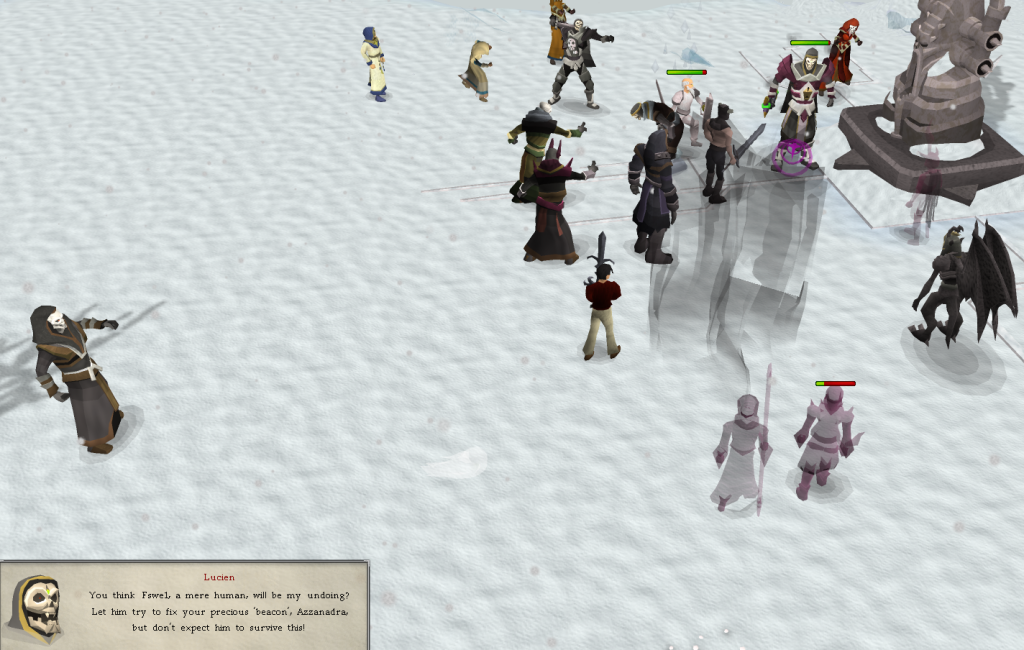 ALL ON LUCIEN!!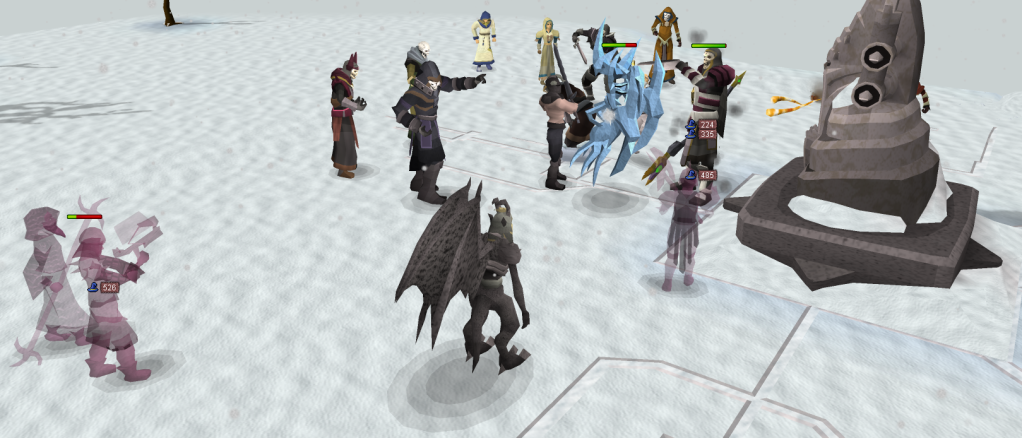 Lucien decides to take out his frustration by repeatedly 1-hitting Ahrim.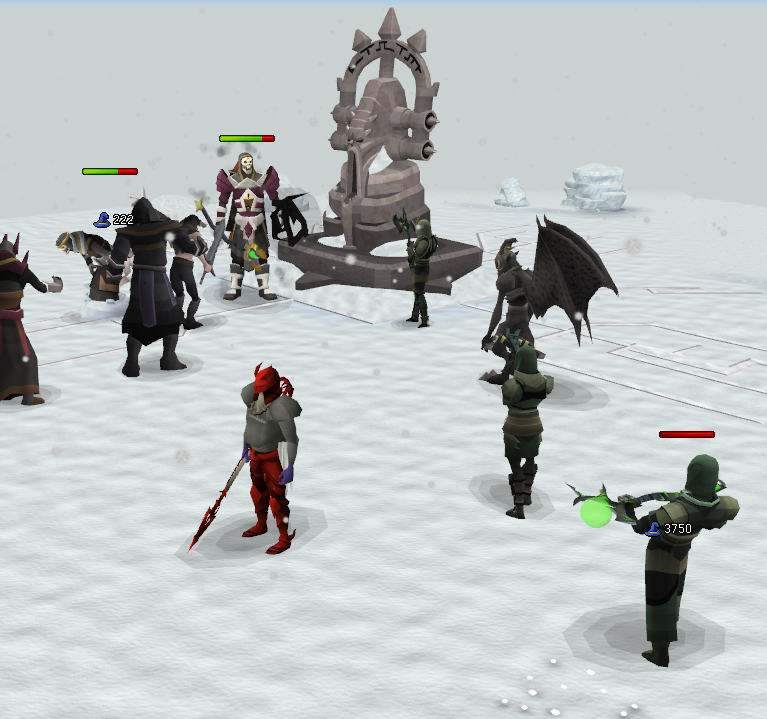 Why must he always end the fun things?
Poor Jhallan is sacrificed!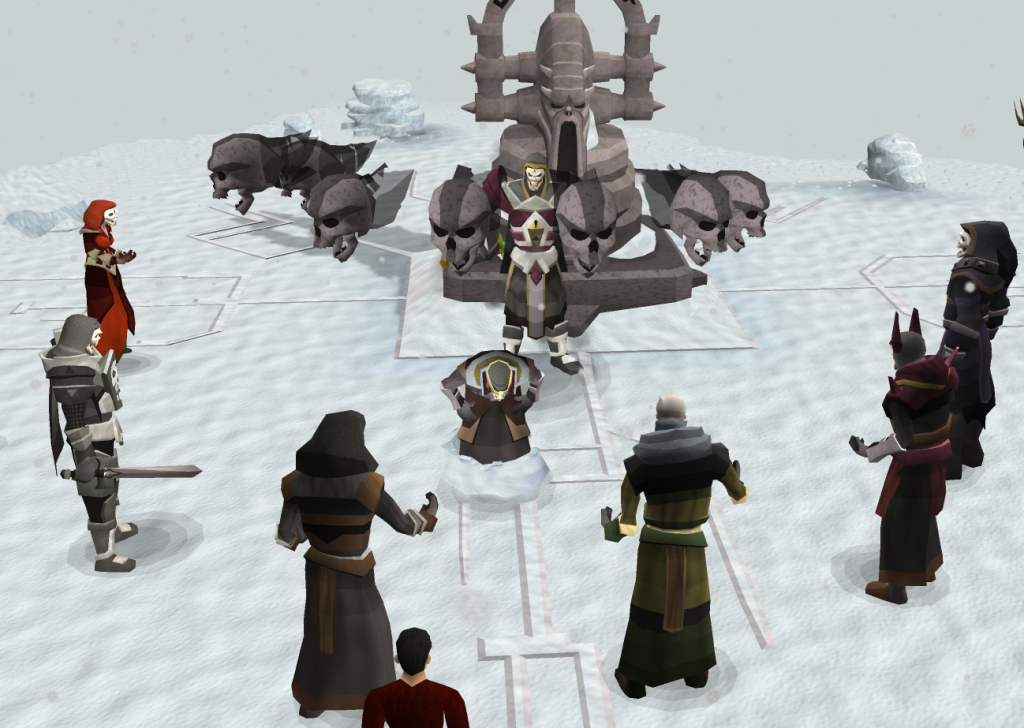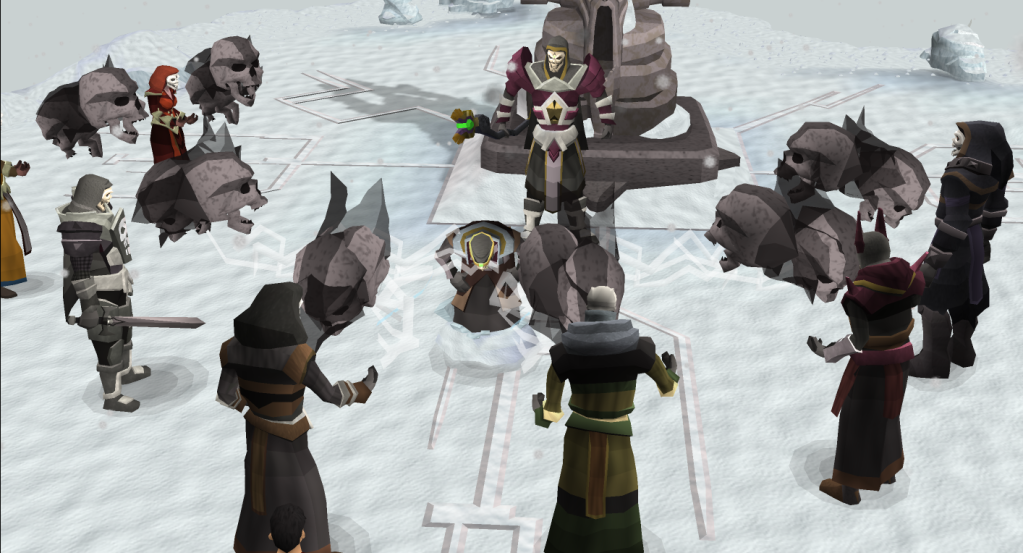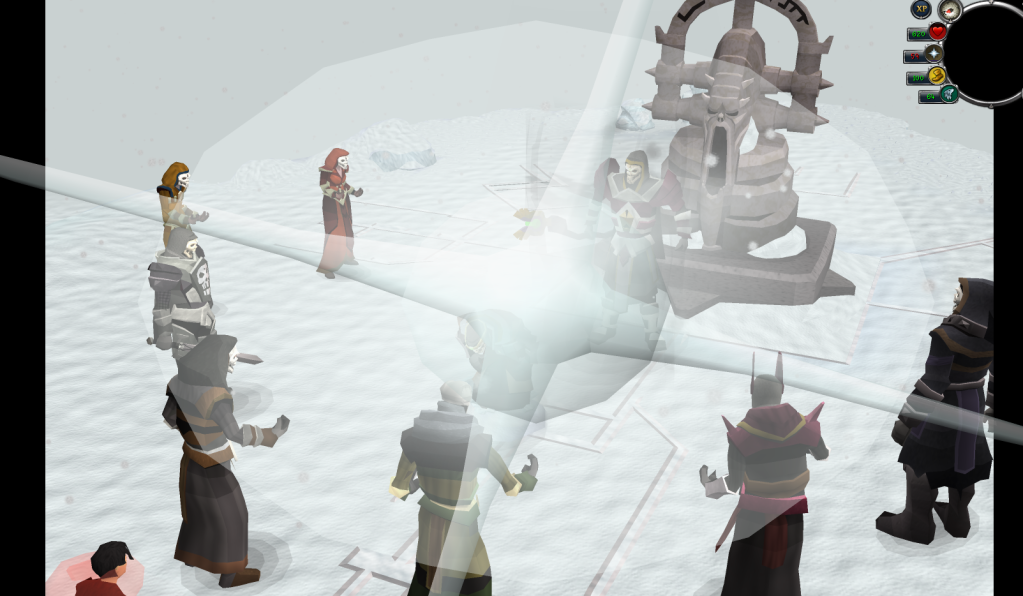 Azzanadra and Zemouregal are rejuvinated as well.
Unfortunately, Lucien is too.
Oh, you're gonna get it now!
He's such a cherry.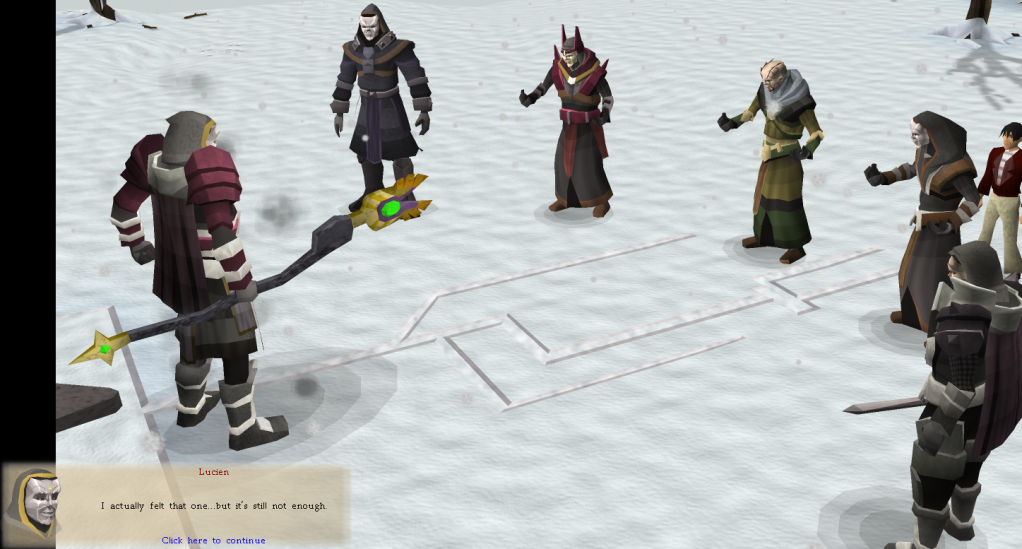 The Stone of Jas!!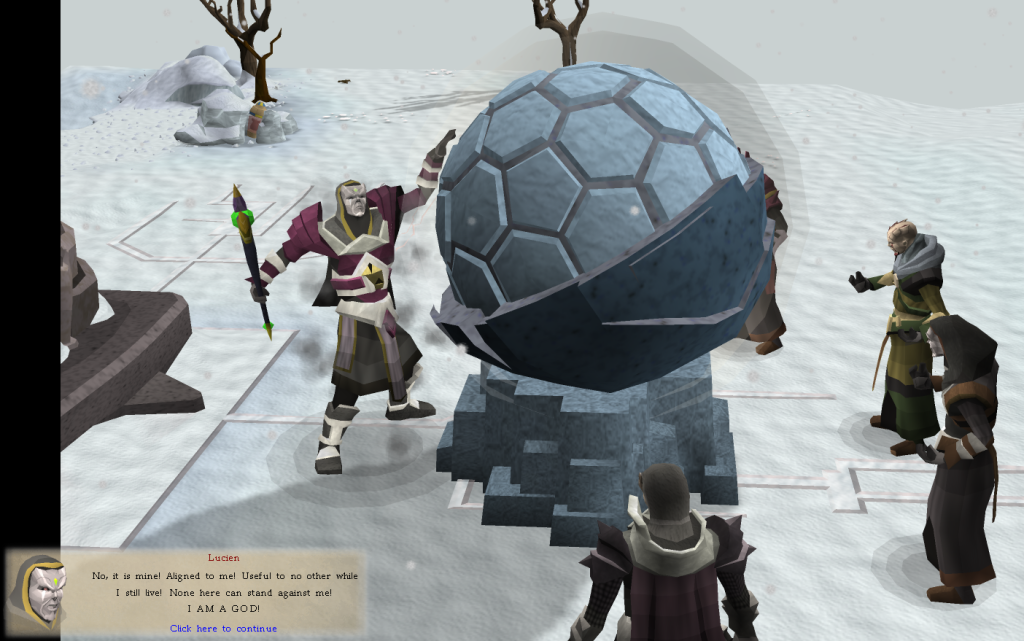 And here arrive three Dragonkin. Yummy.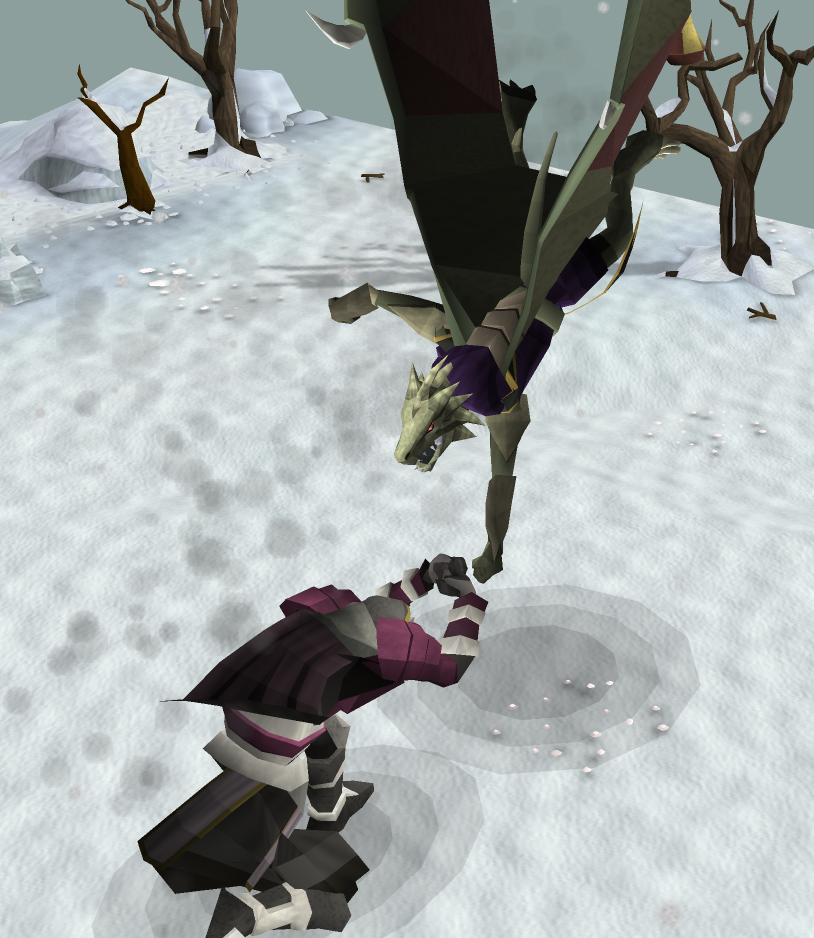 Enakhra? Scared?
Even Azzanadra is scared, it seems...
Well, at least someone's happy.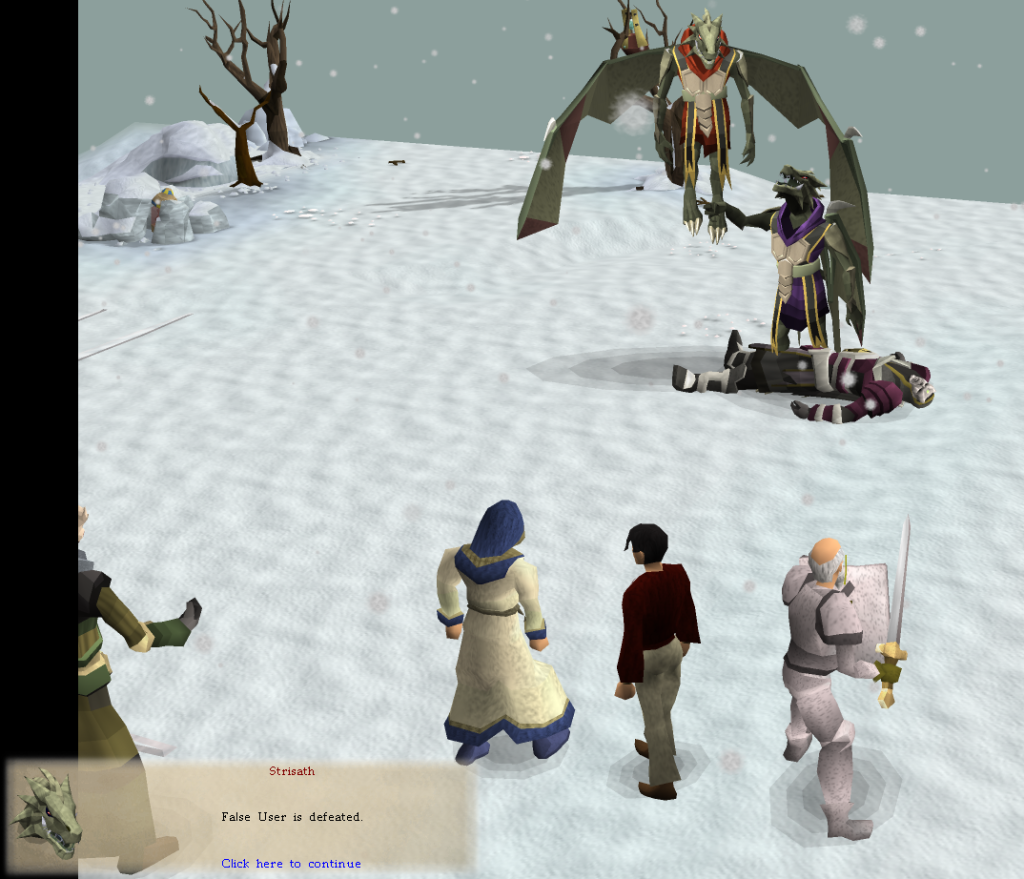 Akrisae is rather angry now.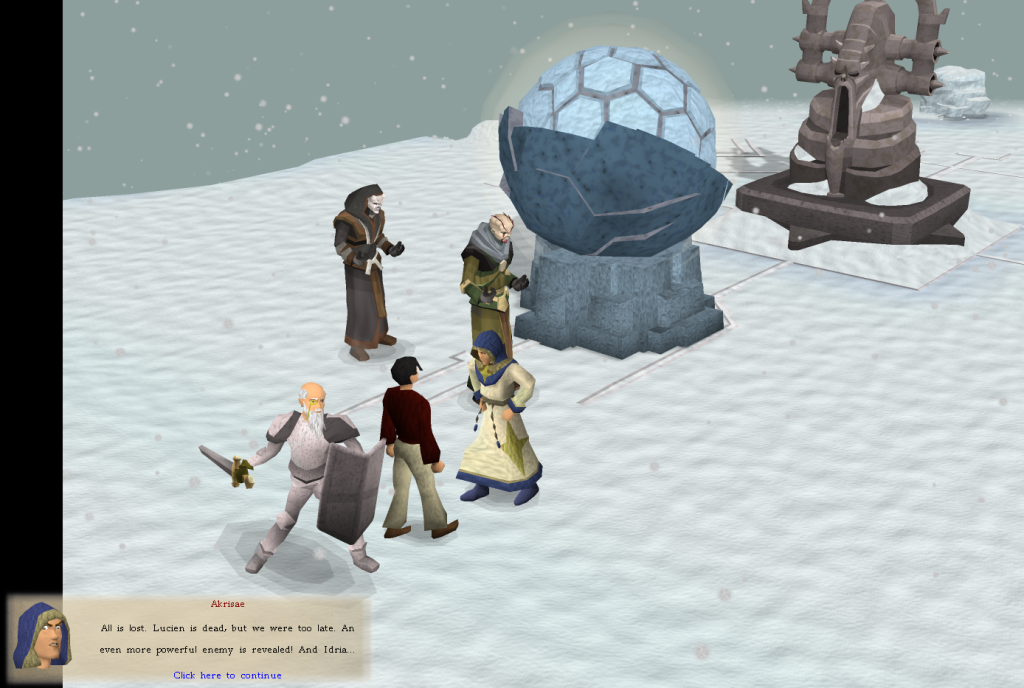 Sliske, what are you--
SLISKE!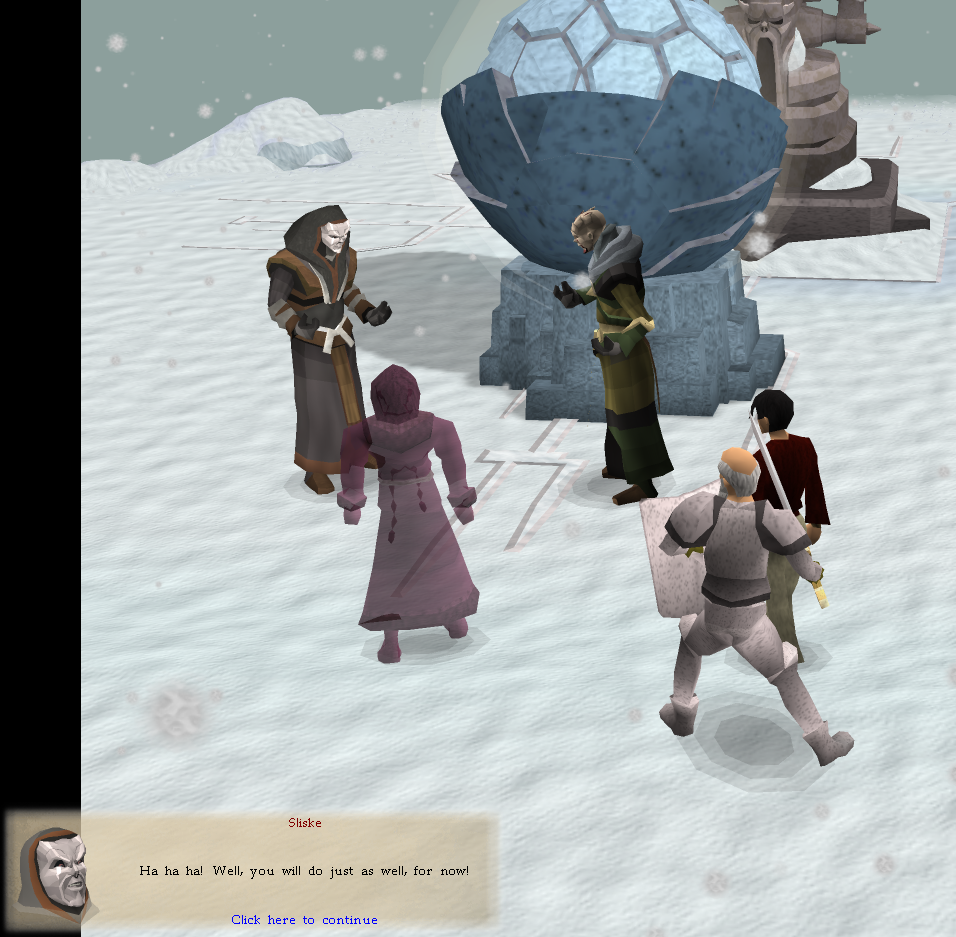 Can I keep it? pleasepleasepleaseplease
Let's hide the Stone.
Yes, well done, guys.
Outta here, to Falador!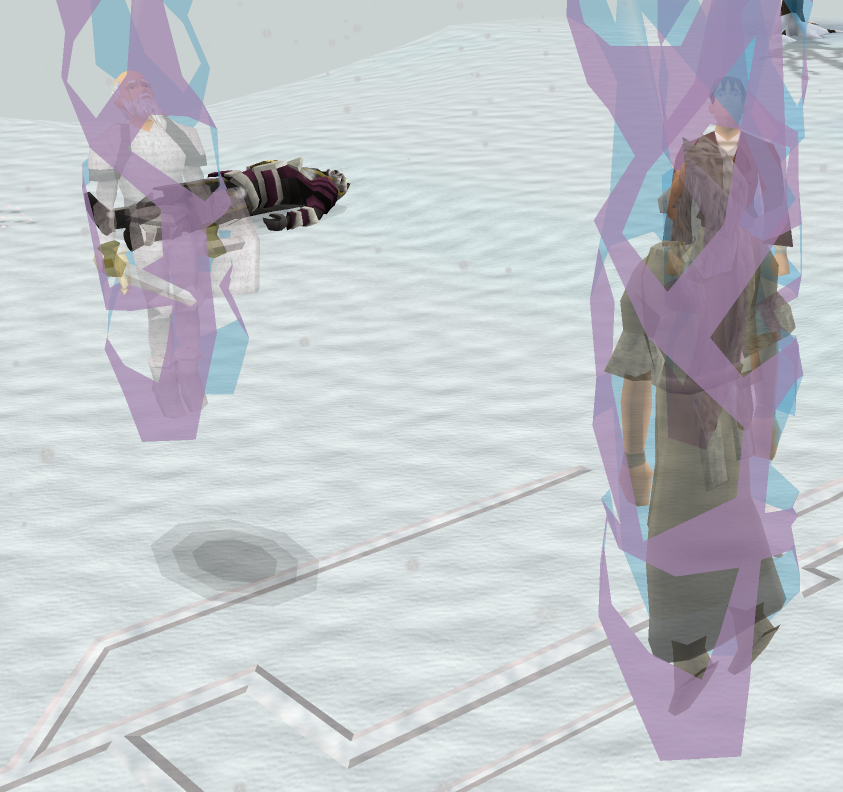 WHAT THE--!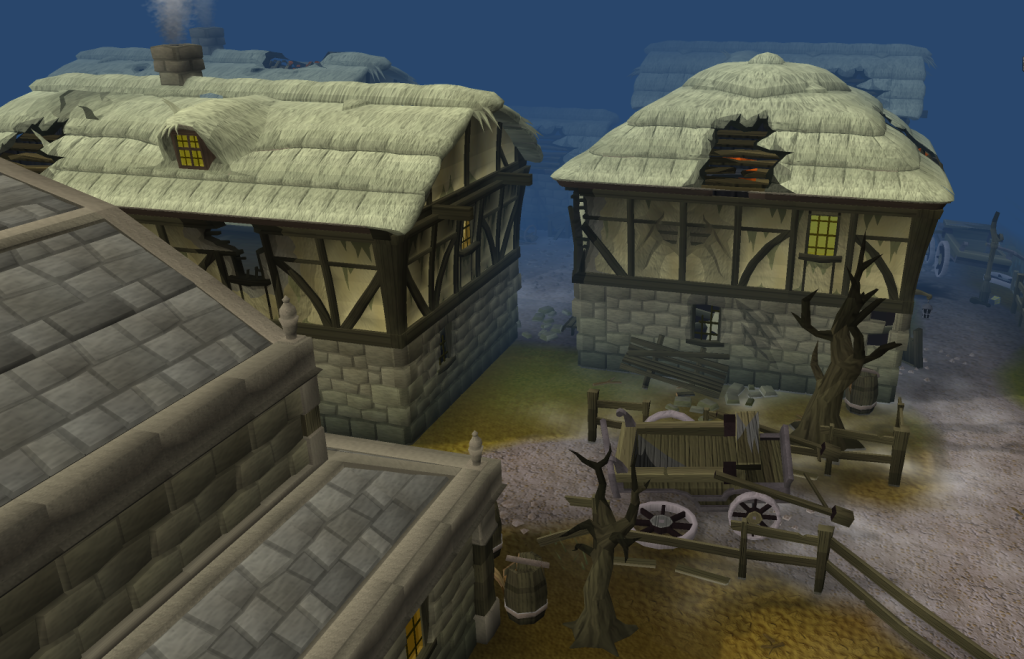 Idria, Duradel, Ghommal, Hazelmere, Sloane, Akrisae...
No, Tiffy, don't die!
First They Risk Some Fear, now Certification dies!