User:Battleben/Gallery/Archive 1
Archives
1
•
2
There be lag here. Lots of it.

Of course it does!
Me with my good friend Mod Emilee. She has gills apparently.
Well, that's odd.
Did you know the Wise Old Man was placed at Catherby beach to rescue people that were stuck walking on water? This is the only evidence I can find of it happening :(.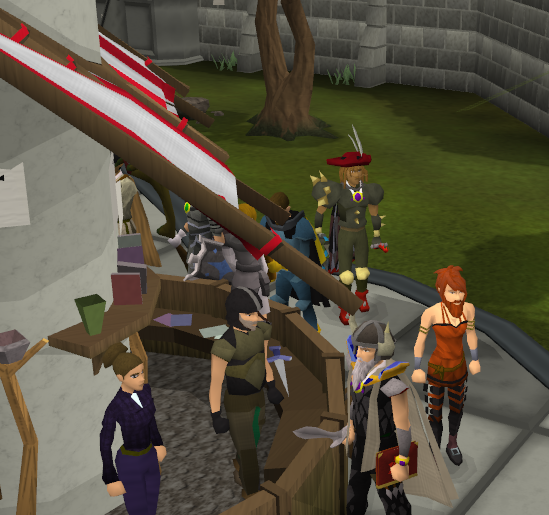 Random noclipping security guard and a bearded lady!









Shame real ones no longer look like that.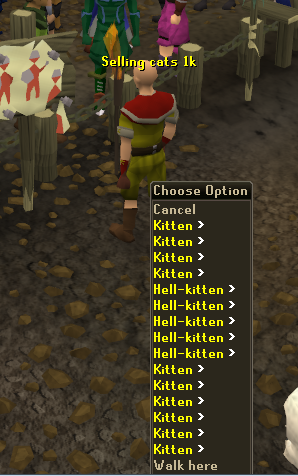 That's an awful lot of kittens.



Gulp.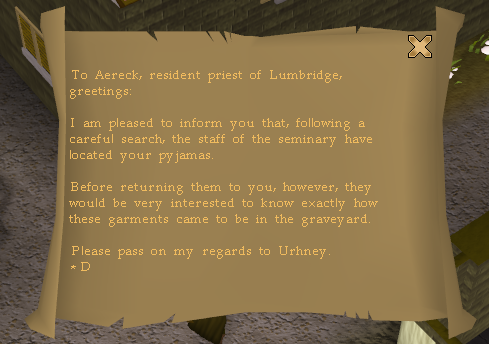 Severed kitty heads!



Yay, Retcon!
General Khazard cares deeply for his puppy.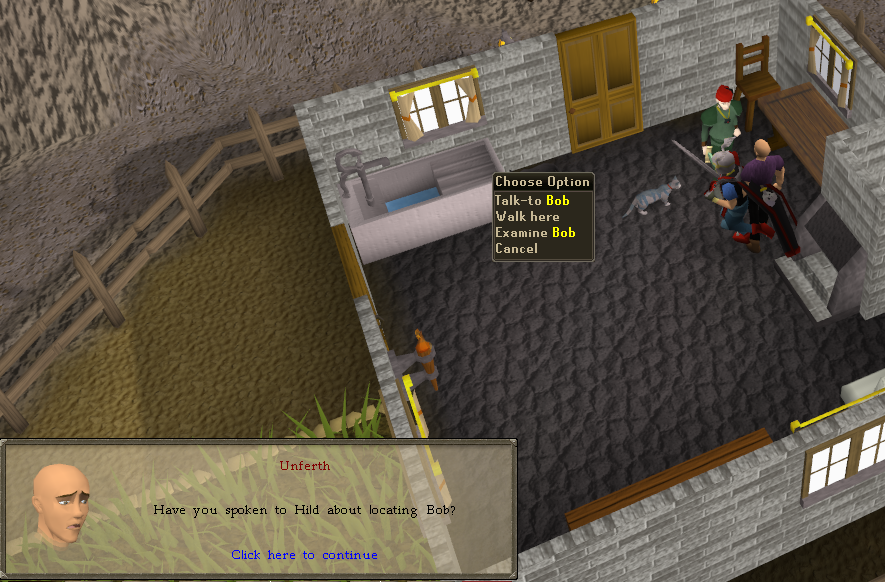 Unferth has a lot of trouble finding his cat for some reason. I don't think he's looking very hard.



Old!Zanik is creepy.



Abandoned Mine's true name is "Mort Ridge Mine"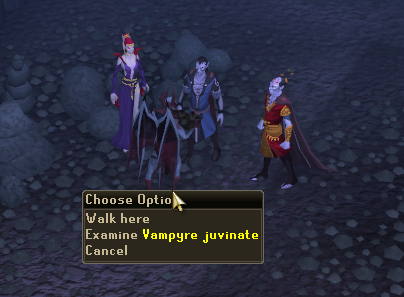 That looks an awful lot like a Vyrewatch to me...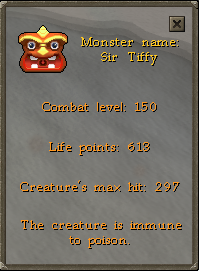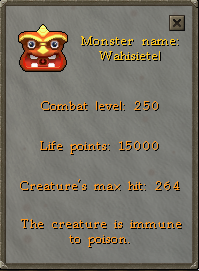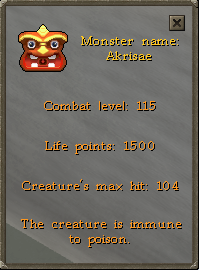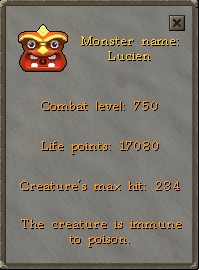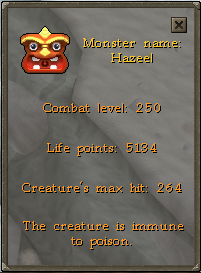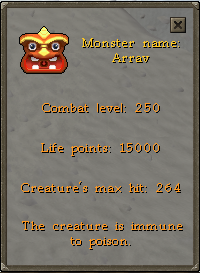 Early version of Bilrach that was uploaded to the wiki a few years ago deleted. Quite different from the version that showed up in Nadir, but you can see it was based on it.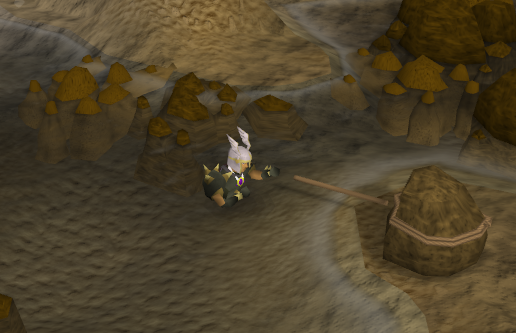 MY LEGS!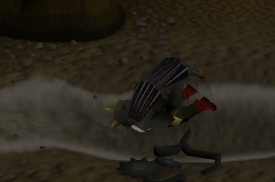 Look mum, no head!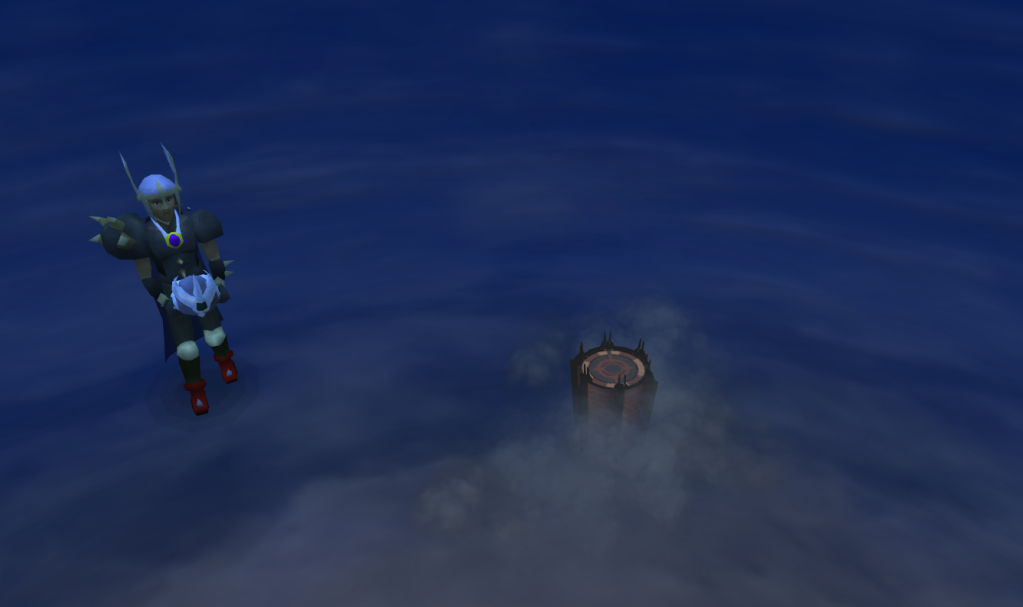 Haha. I can see the top of the dominion tower from up here!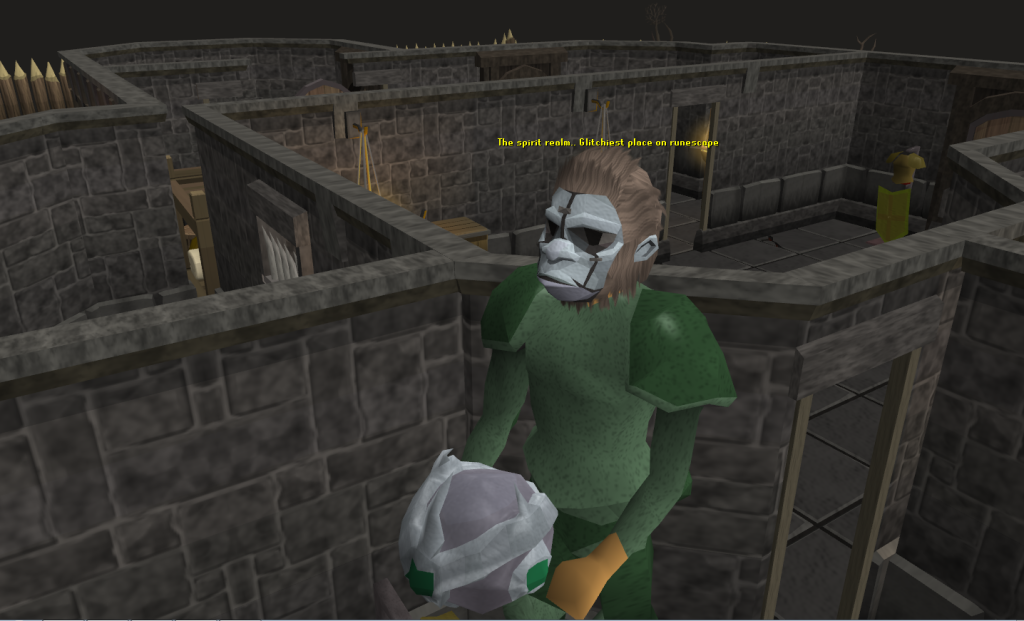 I can float! Woo! Of course, normally this is blocked by a big white screen.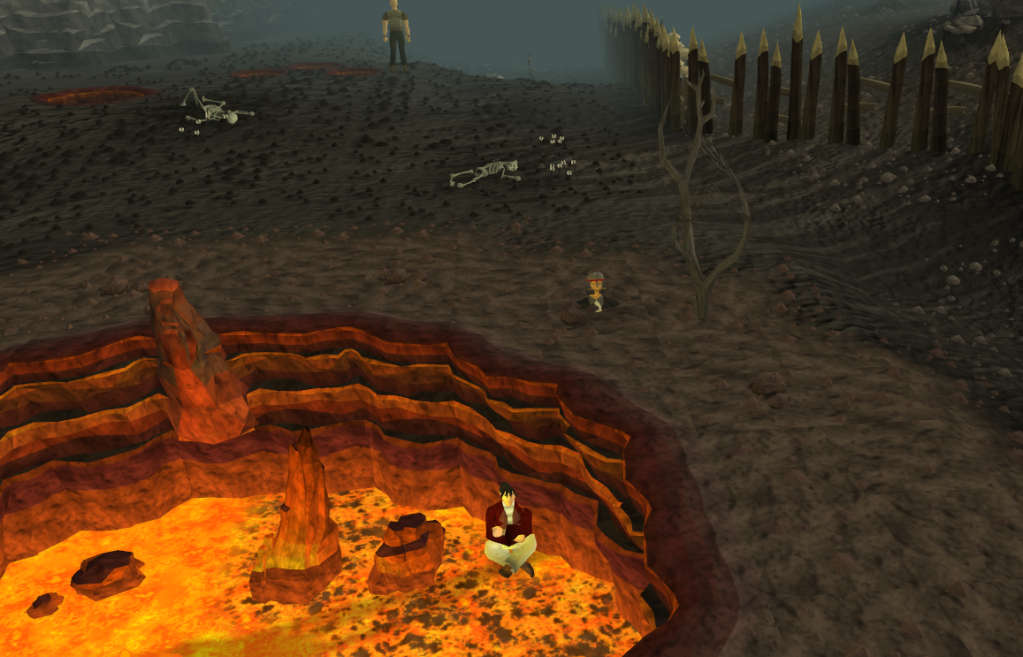 I am a severed head. And Fswe1 is taking a little lavabath.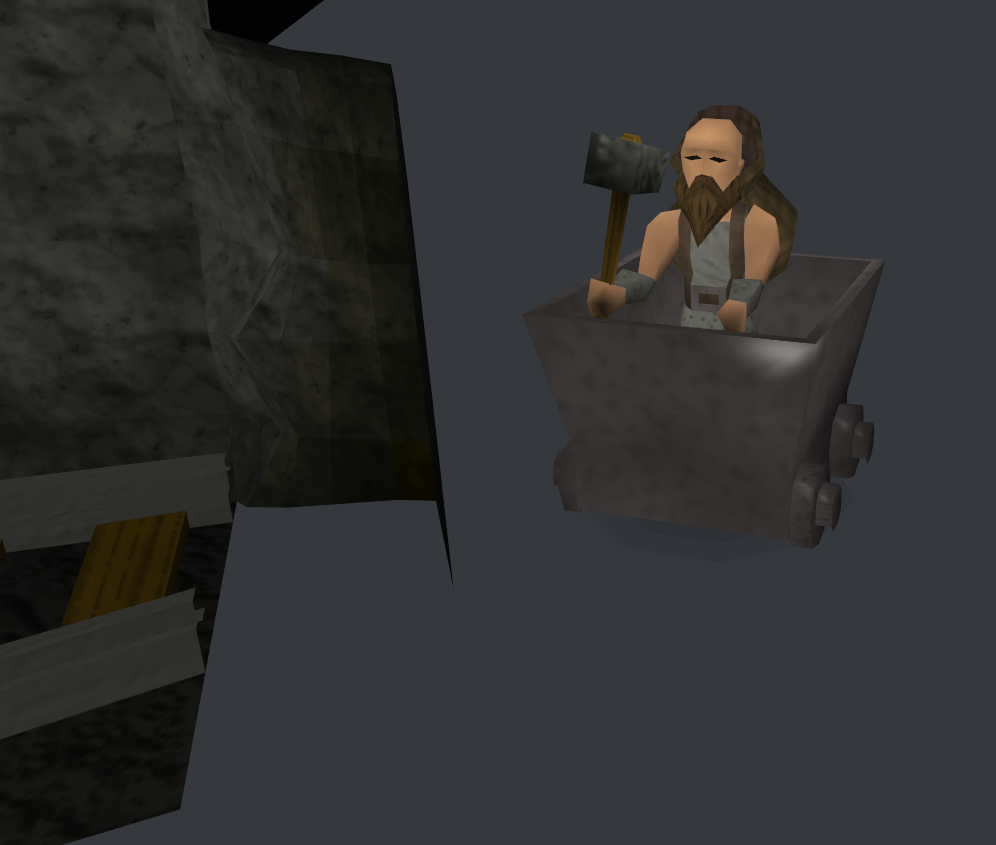 What are you doing over there Mr. Dwarf?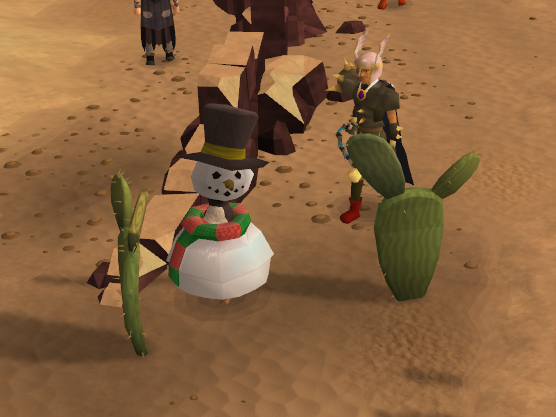 A penguin. Dressed as a snowman. In a desert. Okay then...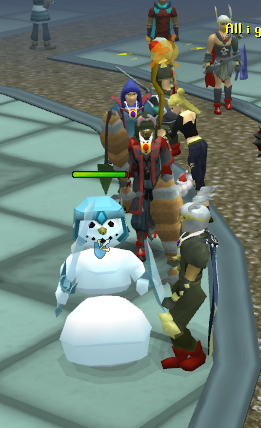 Taking my good friend snowy the snow warrior for a walk! She sadly died later D:.

Apparently the servils LIKE being fight slaves...

My smoke devil is a car.

Okay then...

Thingummywuts. Very serious.
I make a bad pun.

Some wise words of advice from Azzanadra.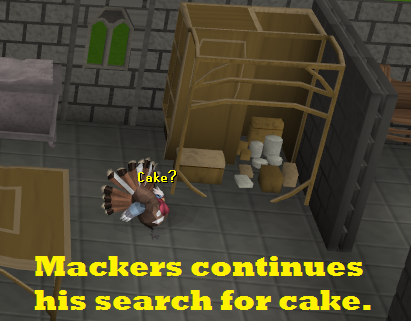 MY EYES! THEY BURN!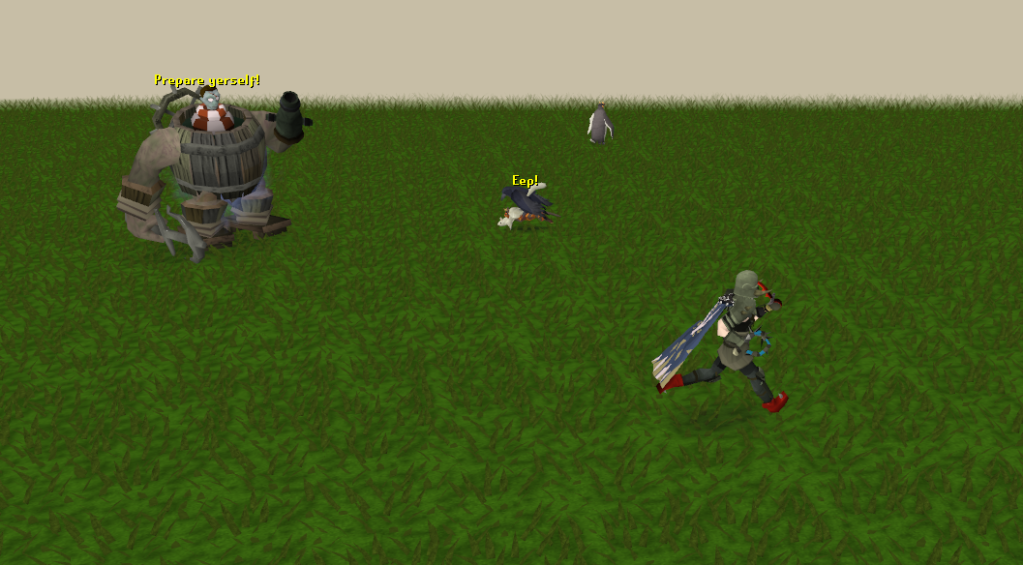 NOOO! Run pets, RUN!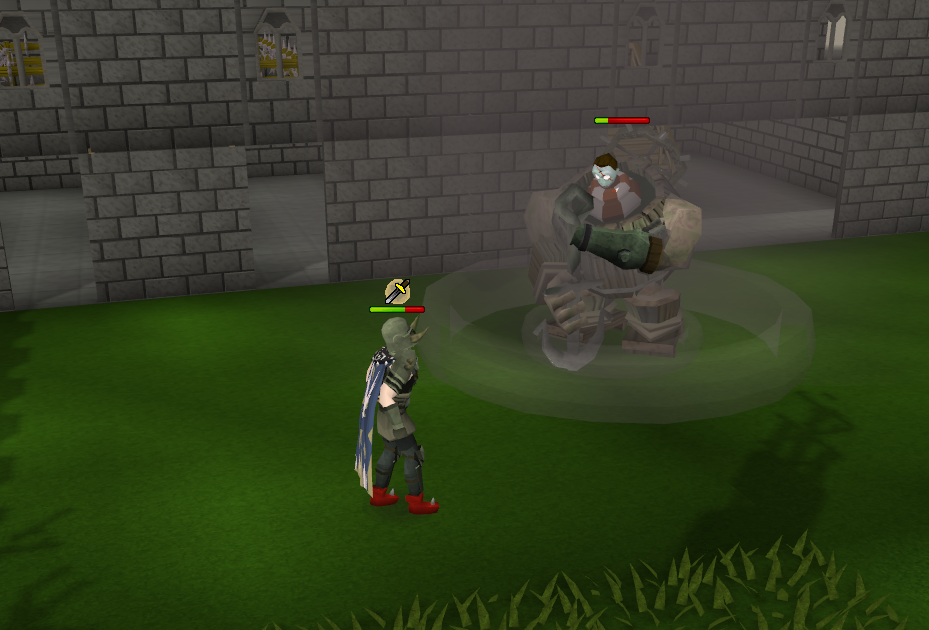 NOOOO! MY HOUUUSE!!
Run butler, RUN!

Thank guthix for insurance!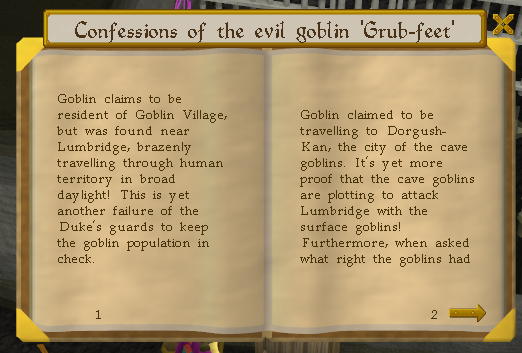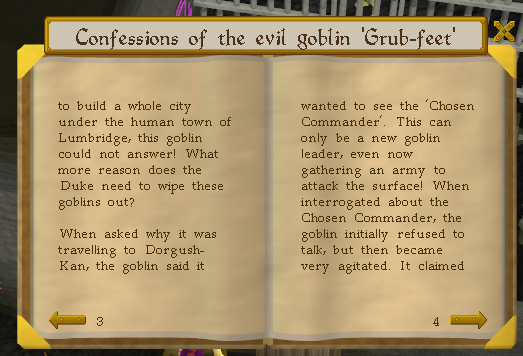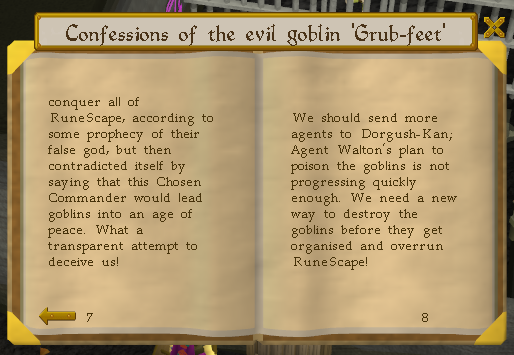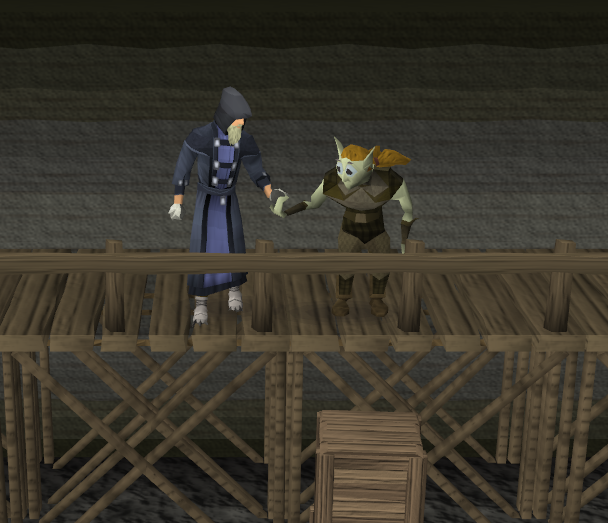 <3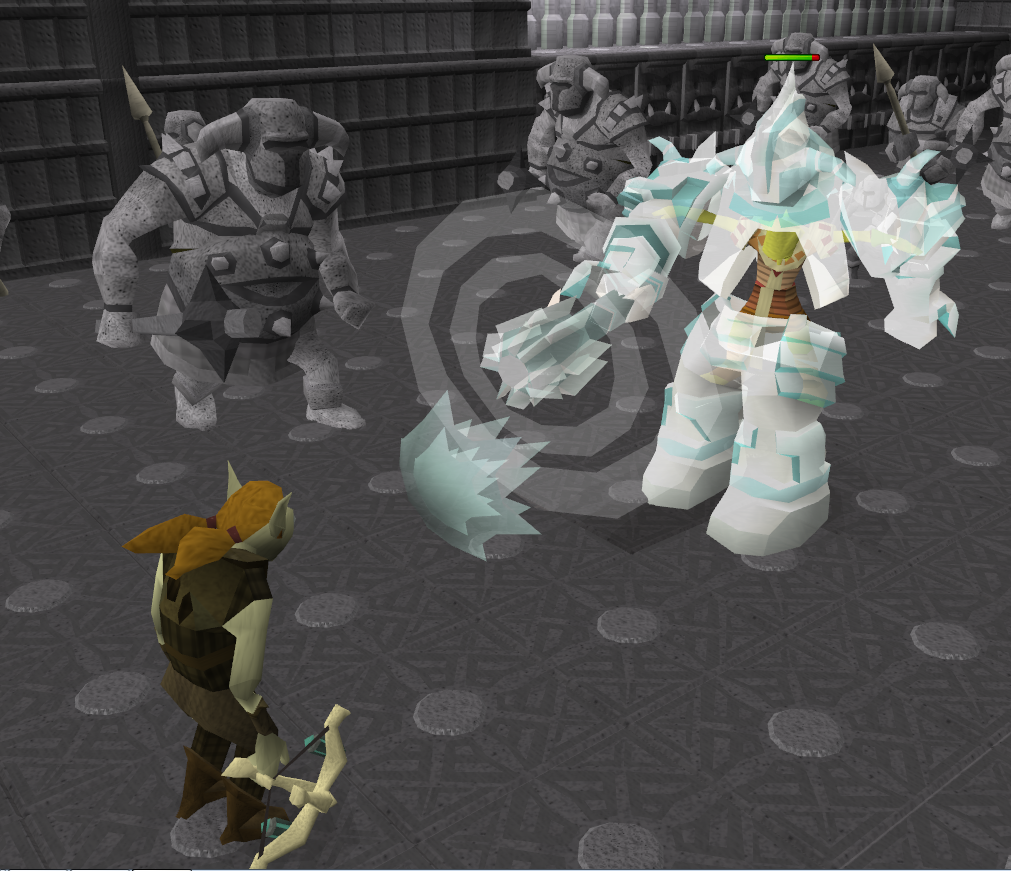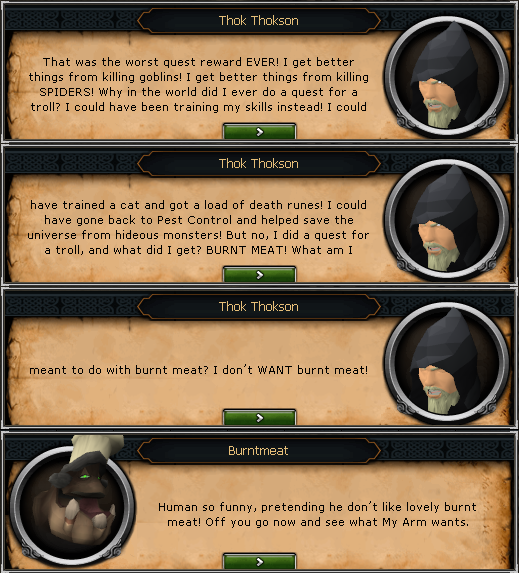 Yes. Yes I do.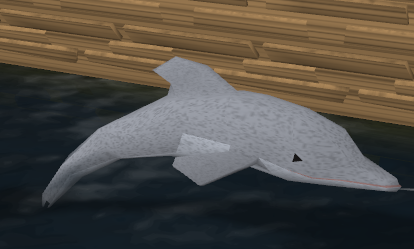 Dolphin!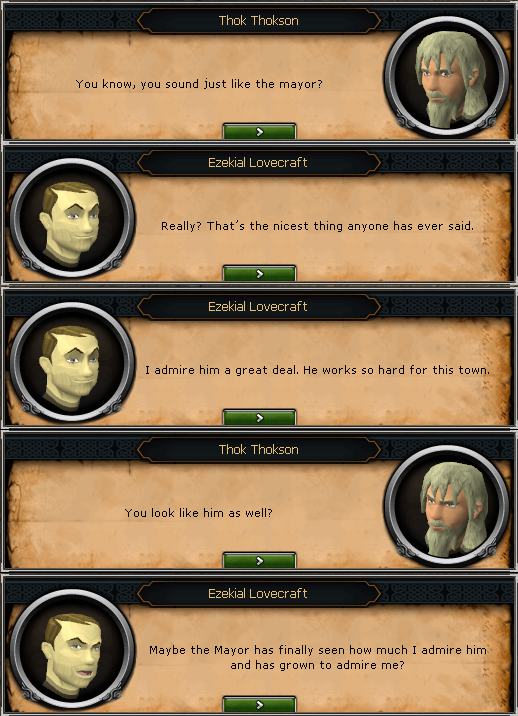 Wahisietel talks to himself.





Something is special about Ivan..

What's a demonikin? There's a reference to Demonkin in One Small Favour too.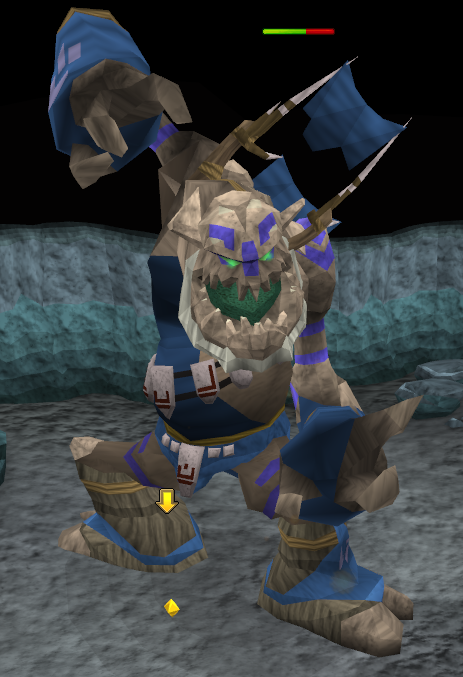 NINJUTSU!



The Temple Knights devised a way to combat Sea slug possesion back when they first encountered Mother Mallum. In the early Fifth Age. Before the temple knights knew about Daemonhiem. Yay for unnecessary Dungeoneering!






Ah, dat bad translation.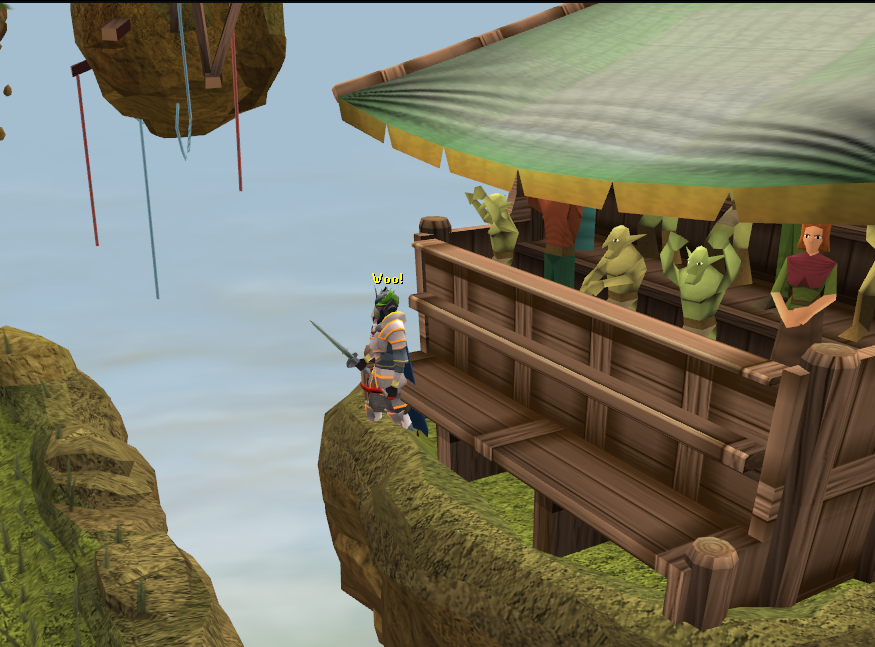 Dat noclip.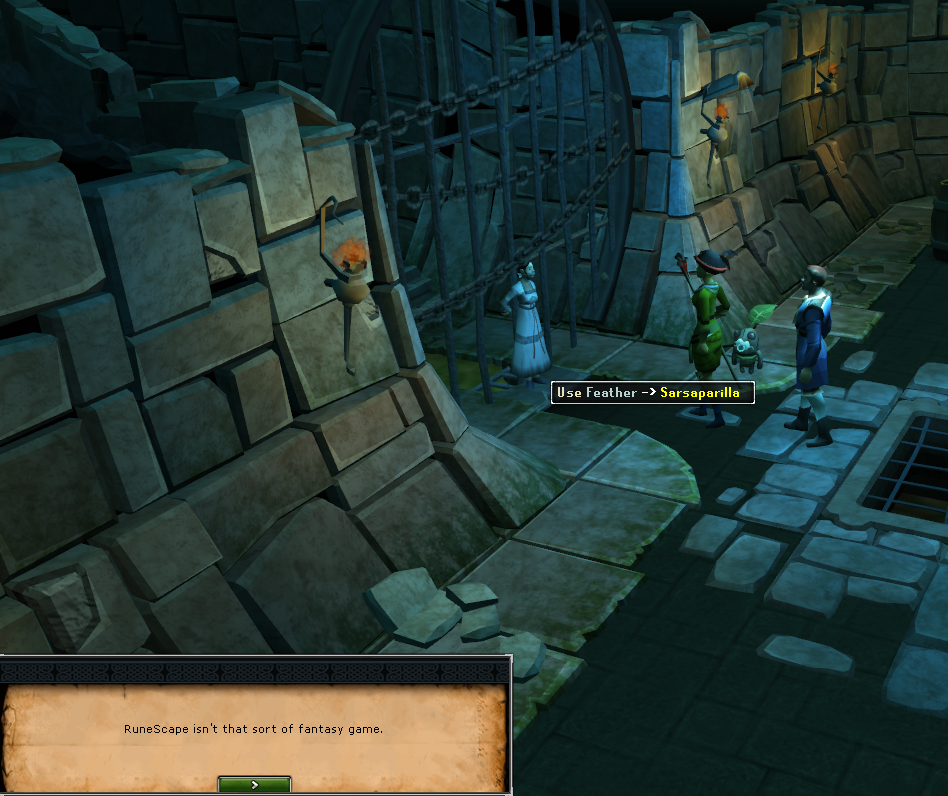 From "that quest where you take a girl down a dungeon and tie her up and there's a special message for using a whip on her."

Why bother to send an adventurer to get a staff?
Weeeee!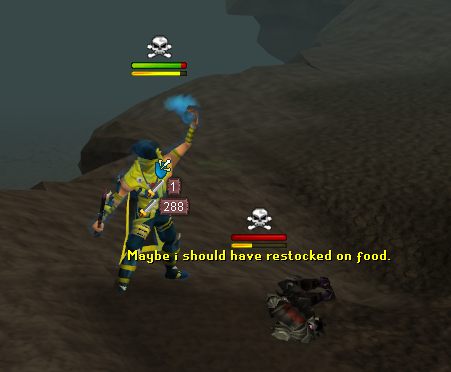 Me Vs Mod: No Food Edition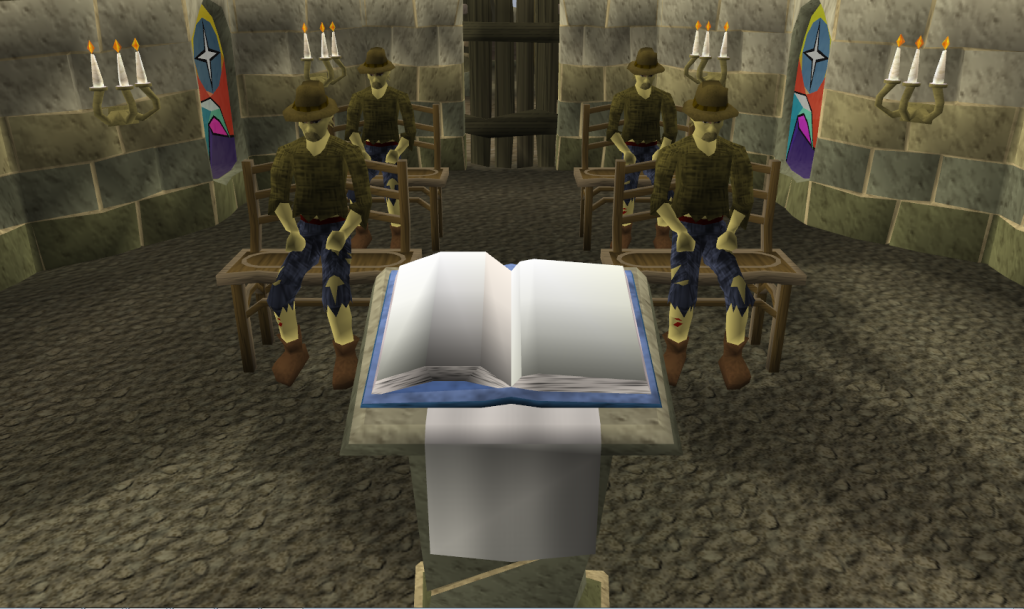 Kennith's Concerns: Attack of the Clones
Result: A ruined Quest Series. Hooray!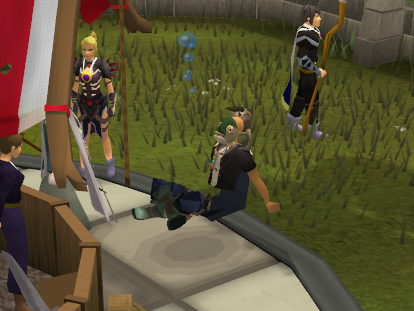 I can Levitate!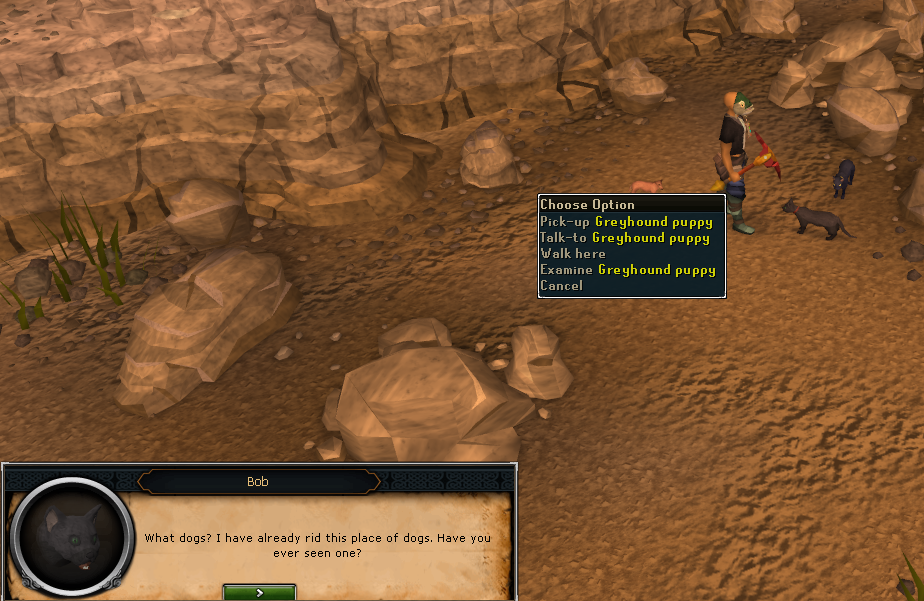 No Bob, never.

Hax.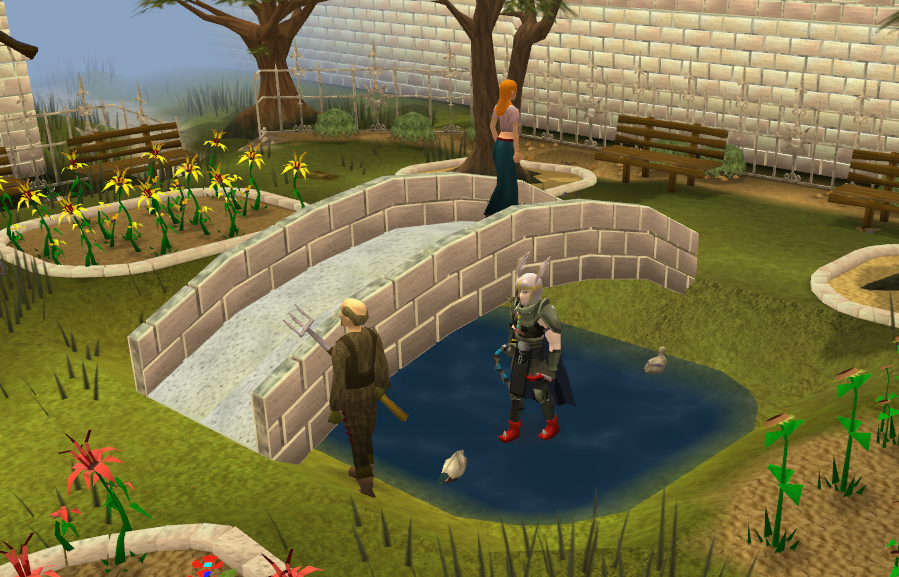 I am Jesus.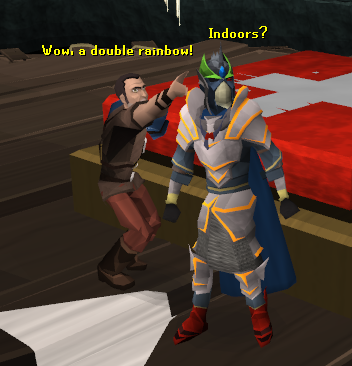 OMG WHERE?
Poor Yelps.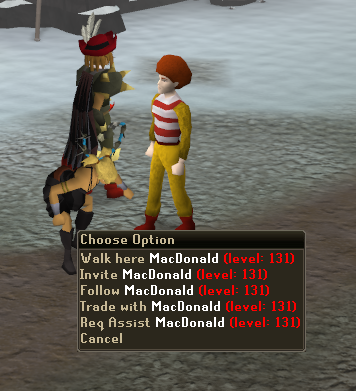 Ooookaaay...

No problem! This will be easy!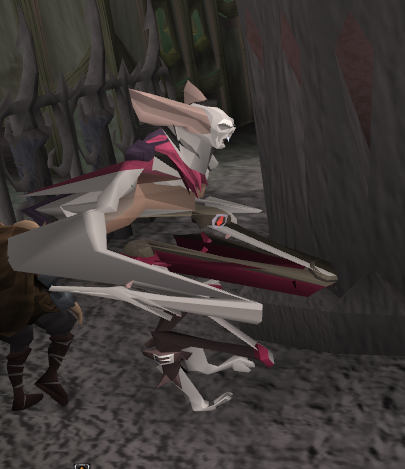 Horrifying!
Where is this "Lumbridge" that you speak of?
Oh, here it is!
Too much walking!

Mini-Monkey!

We all feel like that sometimes.

The Banana is vital.
Taxes are Pure Evil! Also, I'm George Bush. Yay?

I still wonder to this day.

It's all the Navigator's fault!

Umm... yes?



...Makes sense?

Wait, you mean it's NOT a library?










Timbo strikes again!

Ooookaaaaaaaaaay.
What's wrong with your arms, Anna?

You couldn't attack them with a scrubbing brush, Lancelot?

Very useful indeed!
The awesome power of Sir Lancelot! His powerful ranged attacks can defeat even the toughest of foes!
You were?
A what now?


I'm not crazy!1!!!11!!1!

Hobgoblins? Do they make good pets?




Indeed Mr. Golrie!
That made me dizzy :(.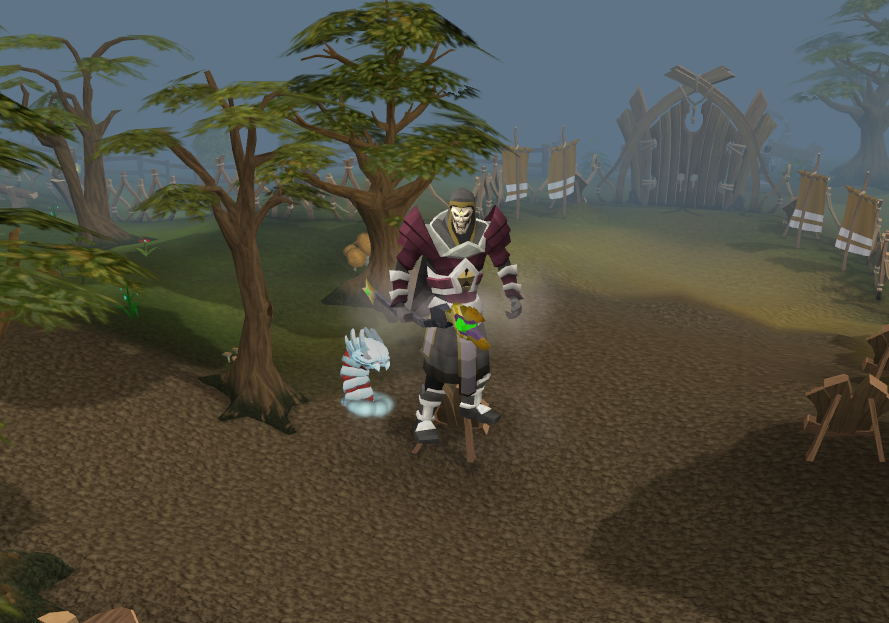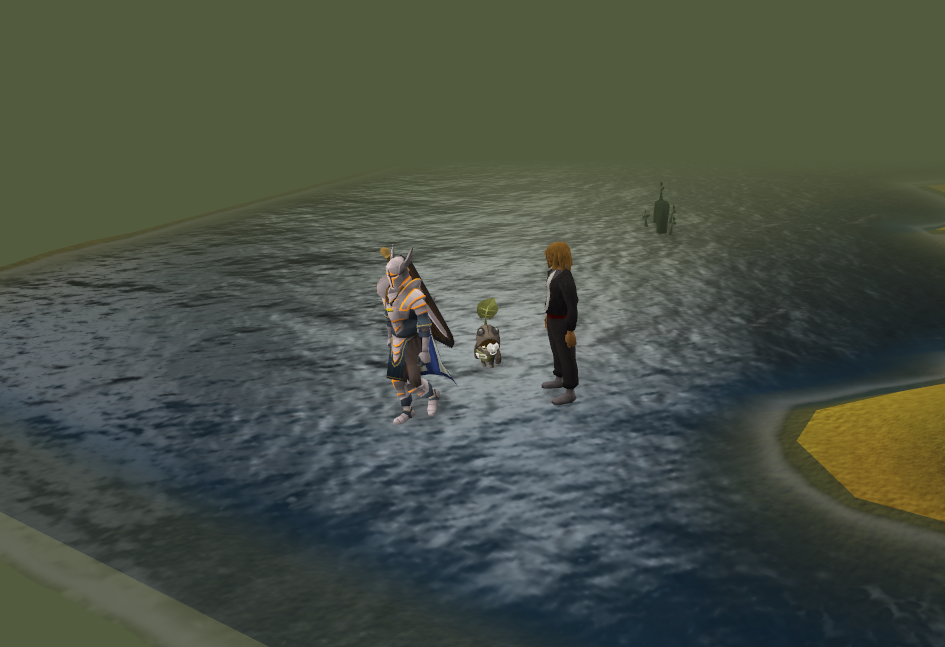 And it was said that the great Temple Knight walked over the wastes!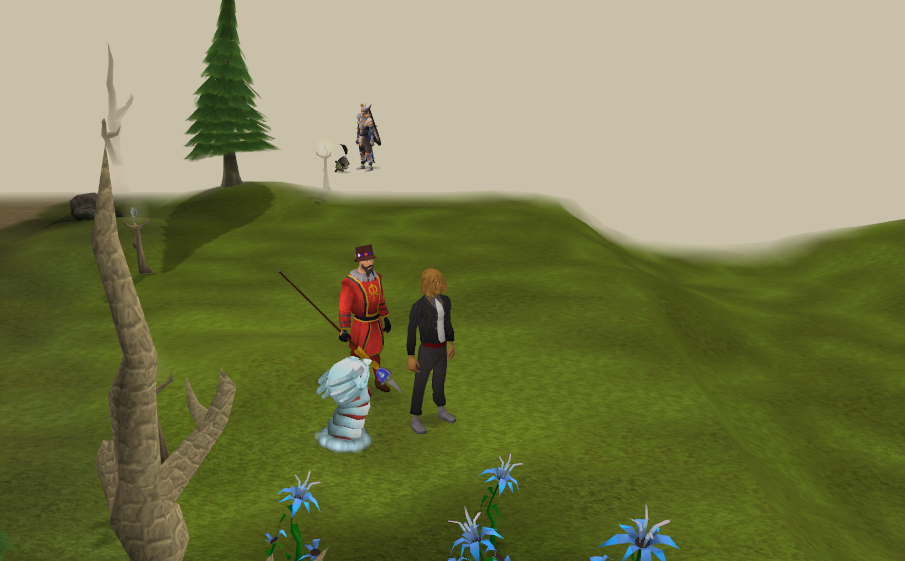 Poor Elfinlocks.



Some faster than others, it seems.

Yay for Sir Tipsy!

Yay for Savloy! Yum!

I dunno, Mr. Ezekial.
Seems legit.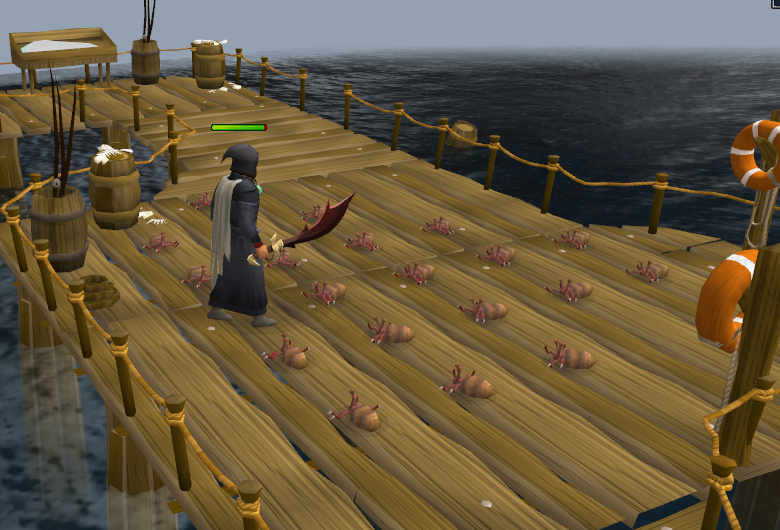 Muahahahahahahahahaha!

NOOOOOOOOOOOOOOOoooooooooooooo!




Any relation to Sherlock Holmes?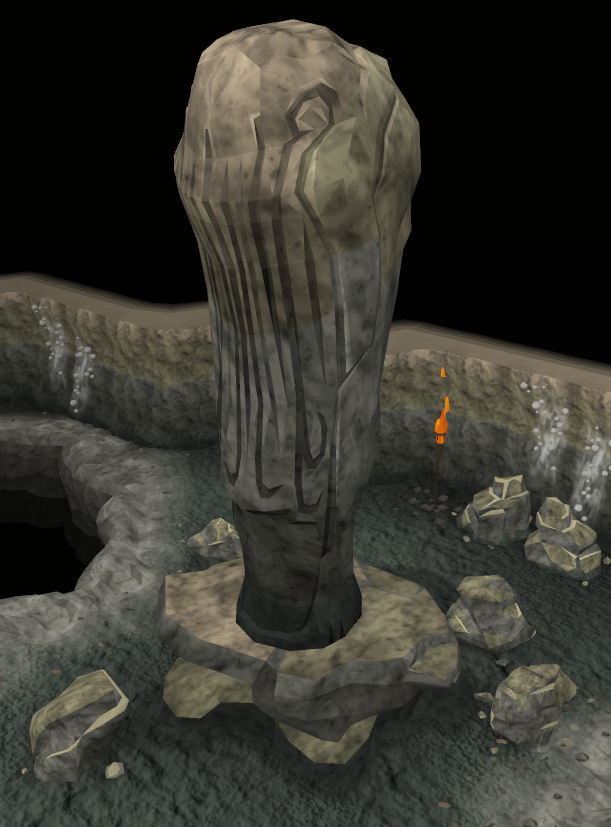 Pillar! Yay!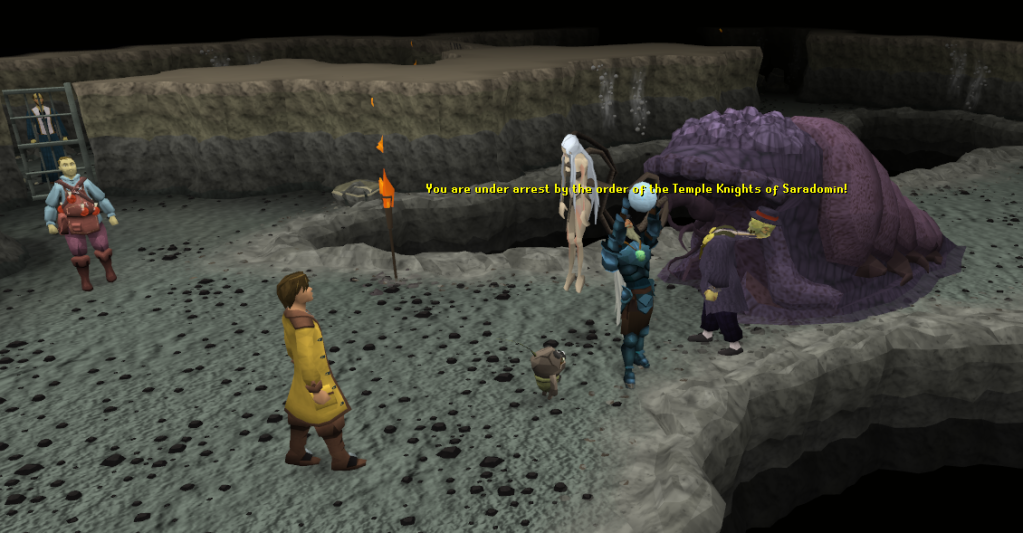 Dat glitch. Same glitch can be used to make yourself invincible!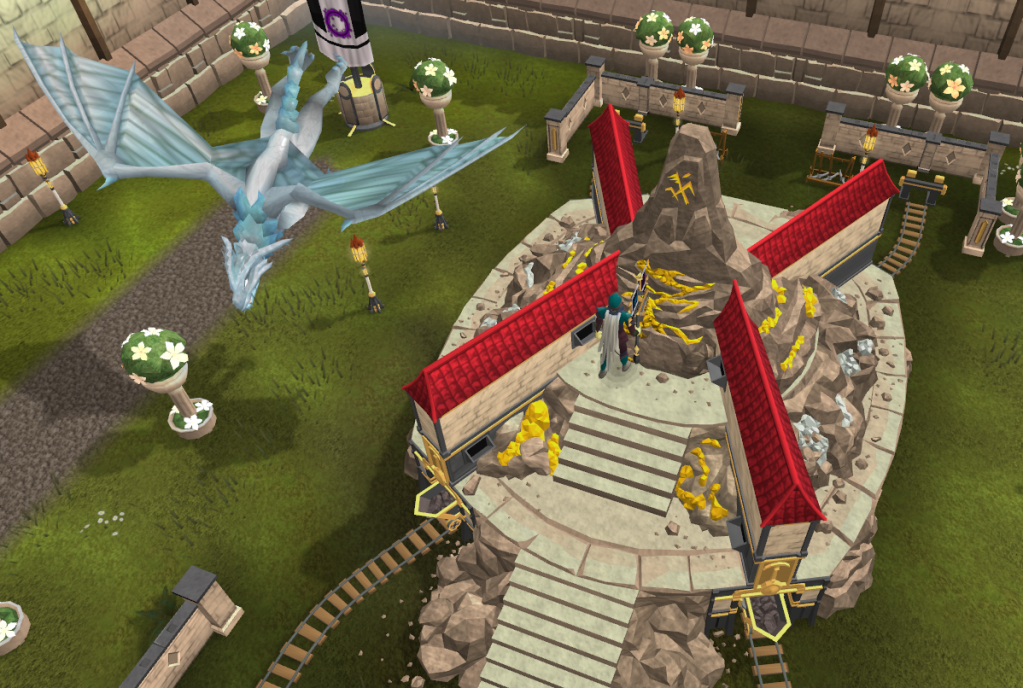 A nice scenic shot of me mining and Moe Jr./Moeffin flying past.

Oh noes.


Who?


Aww.
Poor Azzanadra, seperated from his true love.

Well uh... Thats good.. I guess?


Sure it is!


Nope, he's actually a member of The Scrying Pool.



You just couldn't resist, could you Tiffy?




Some nice scenic shots.

Squeal of Fortune? In the Tutorial? It's more likely than you think.

I can see how that would be confusing.

Great idea Veldaban!








They're cannibals!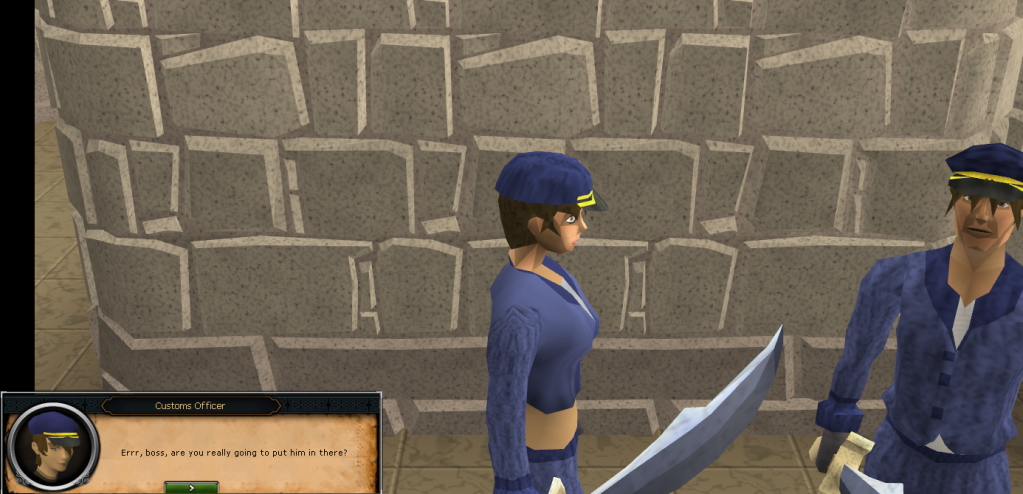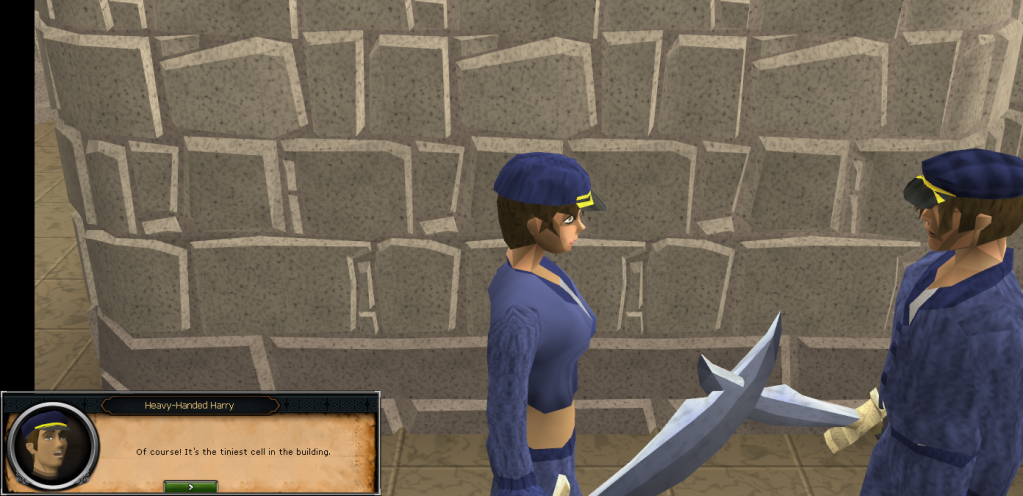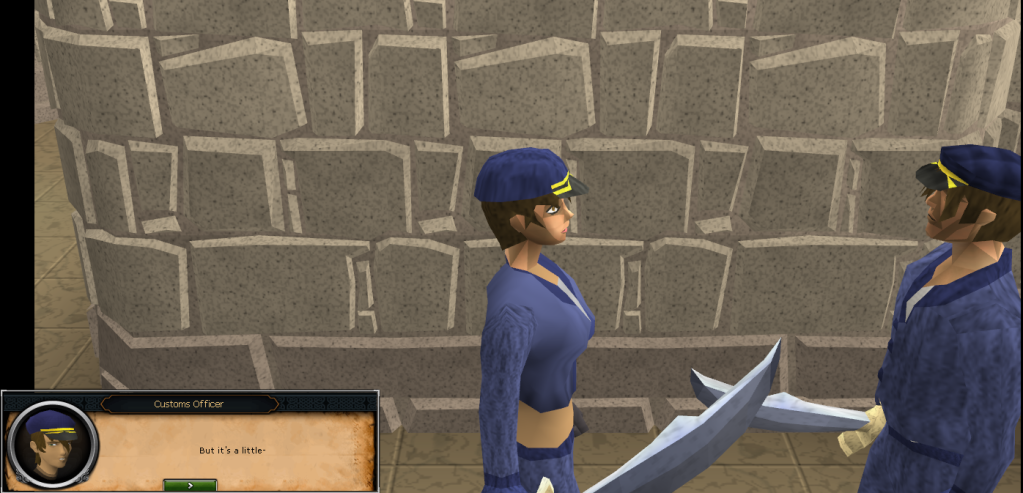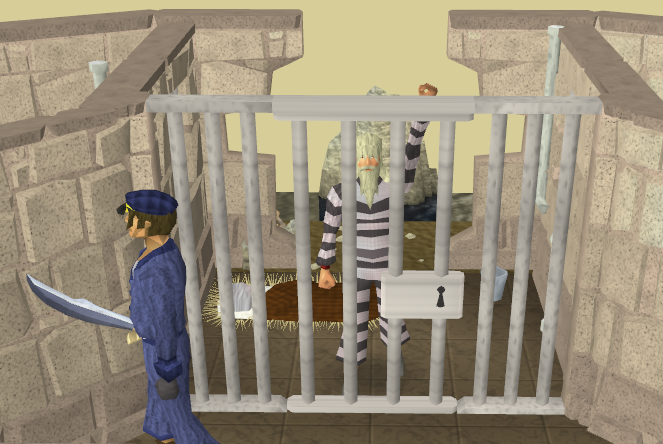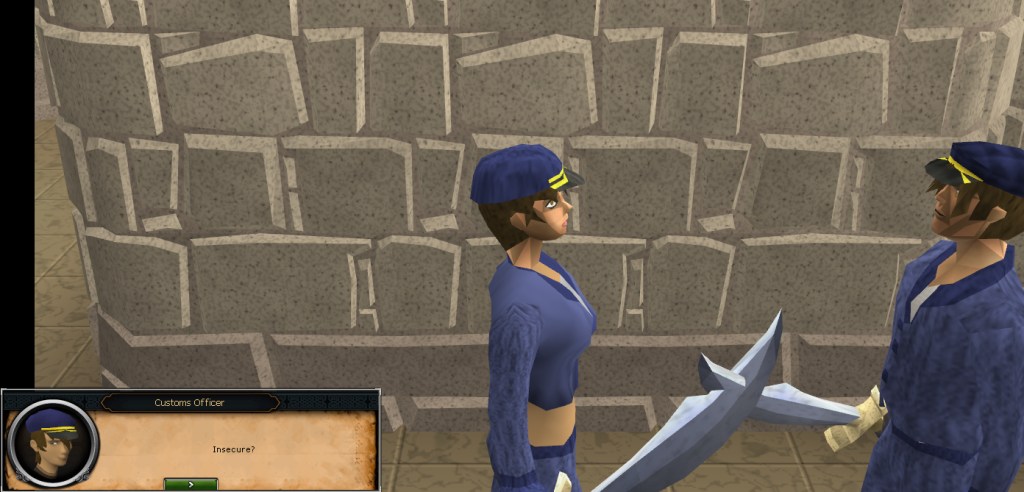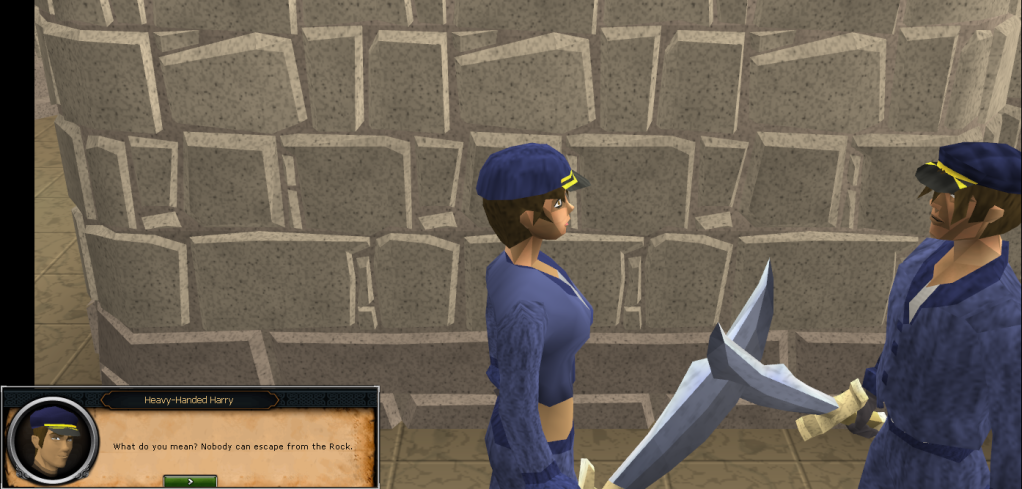 Omg, I'll turn this pipe into a blowpipe to kill Harry!


I like the stupid idea, actually.





How polite, Bill.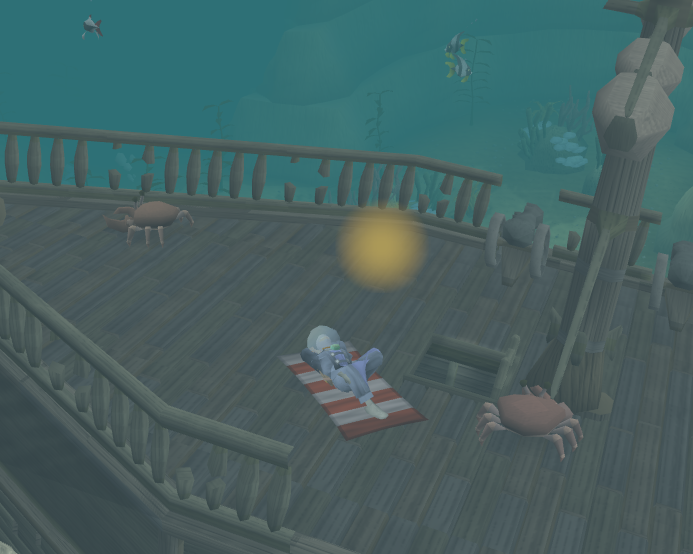 Sunbathing underwater, woo!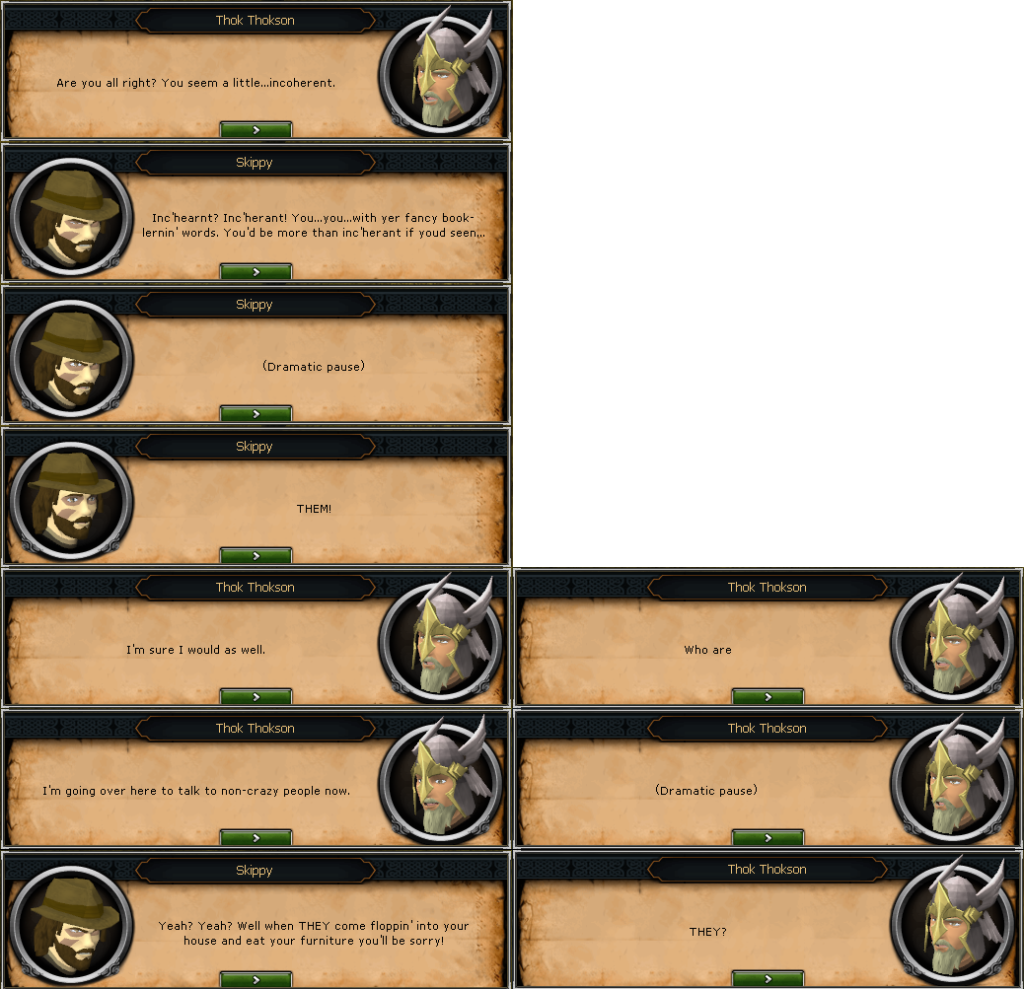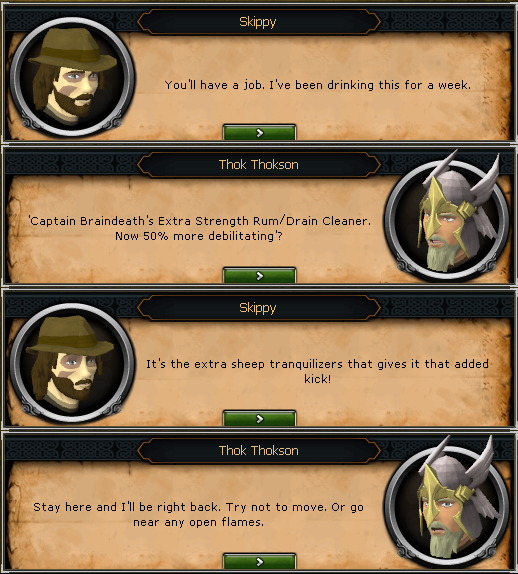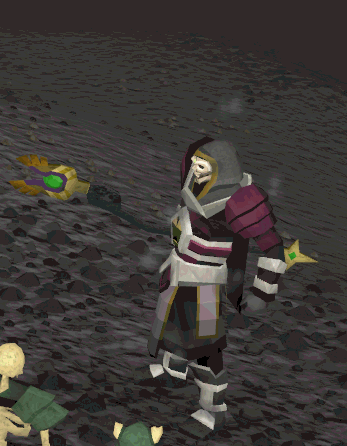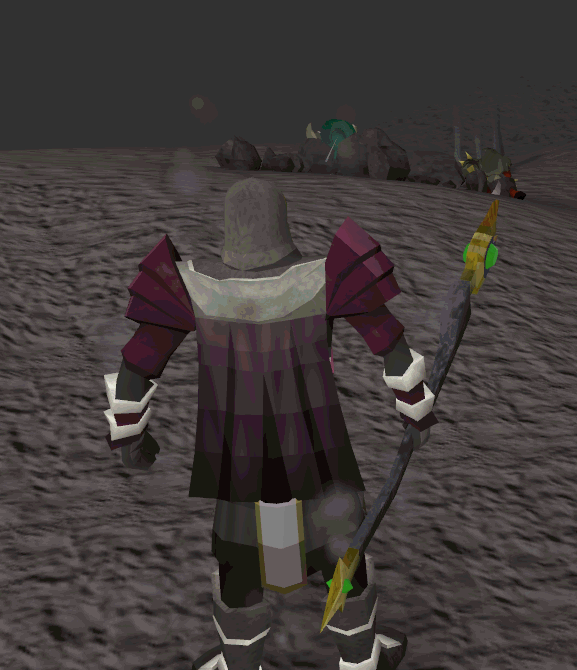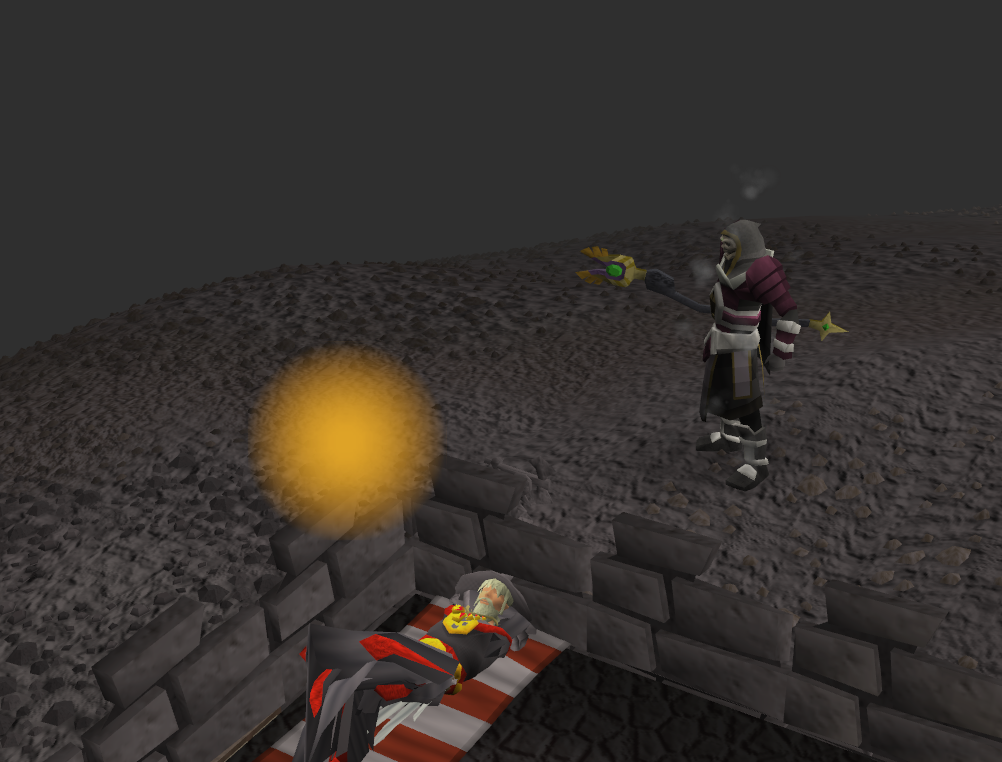 Yes, the top of a temple dedicated to Zamorak is a great place to get some sun. Even better when there's an evil Mahjarrat nearby.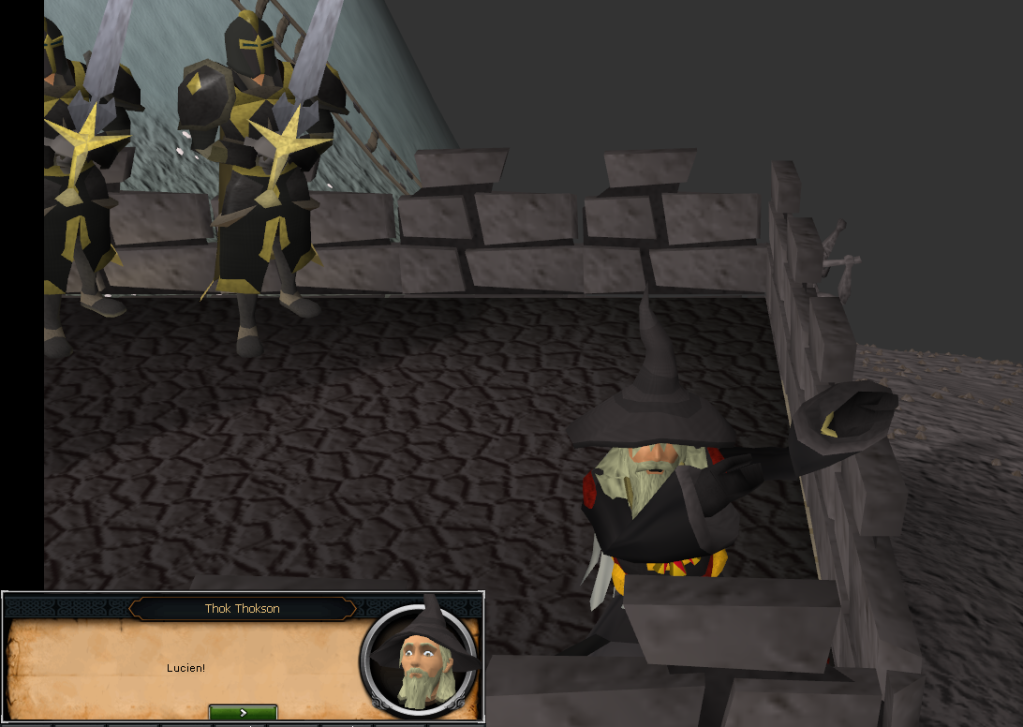 It's also a good place to be crabby.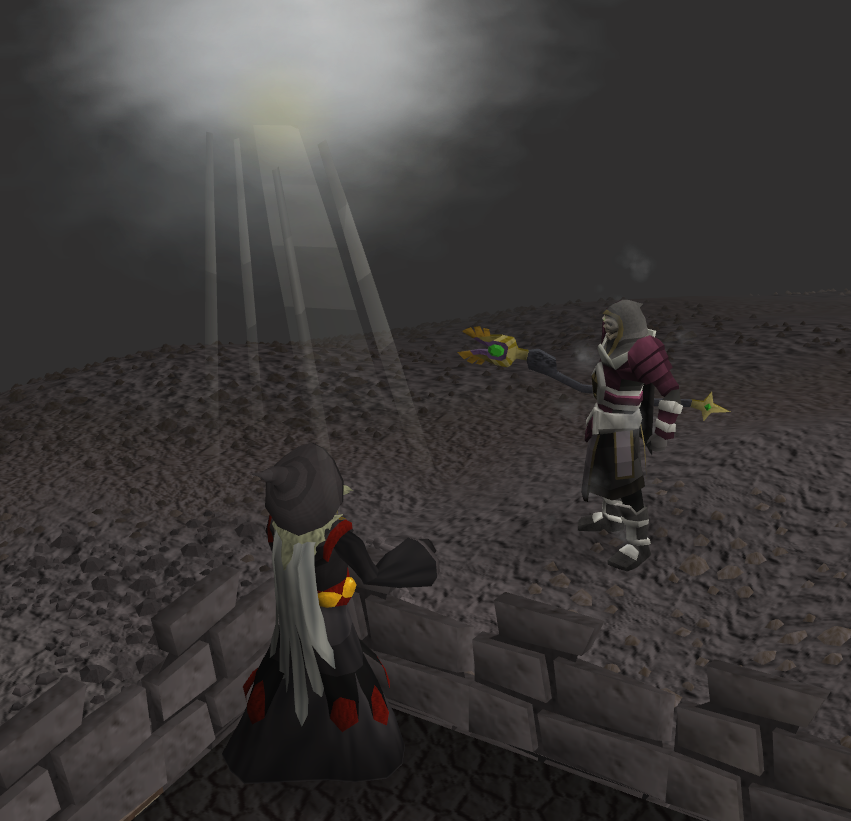 Let some sun into your life, Lucien!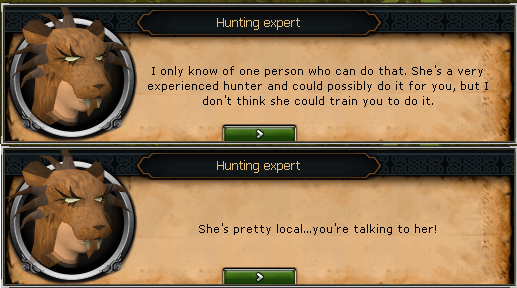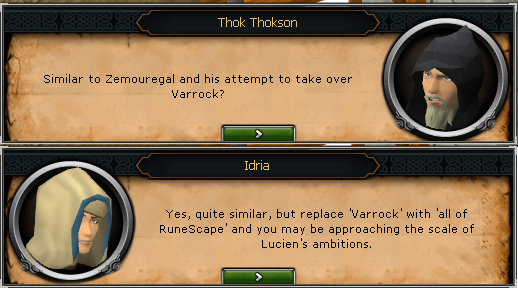 OOookay that seems bad.

Oookay.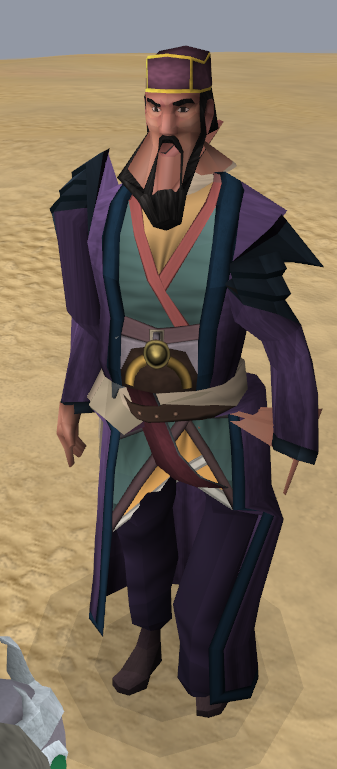 Err...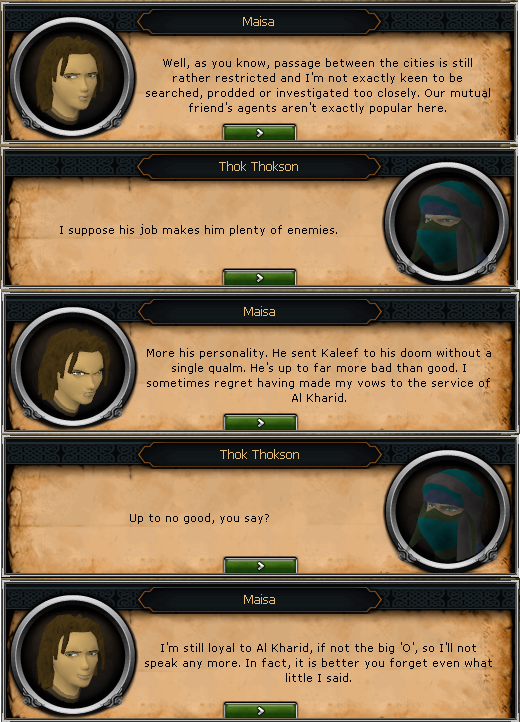 Just what is Osman up to?

Hax.
The former.


You're weird, WOM.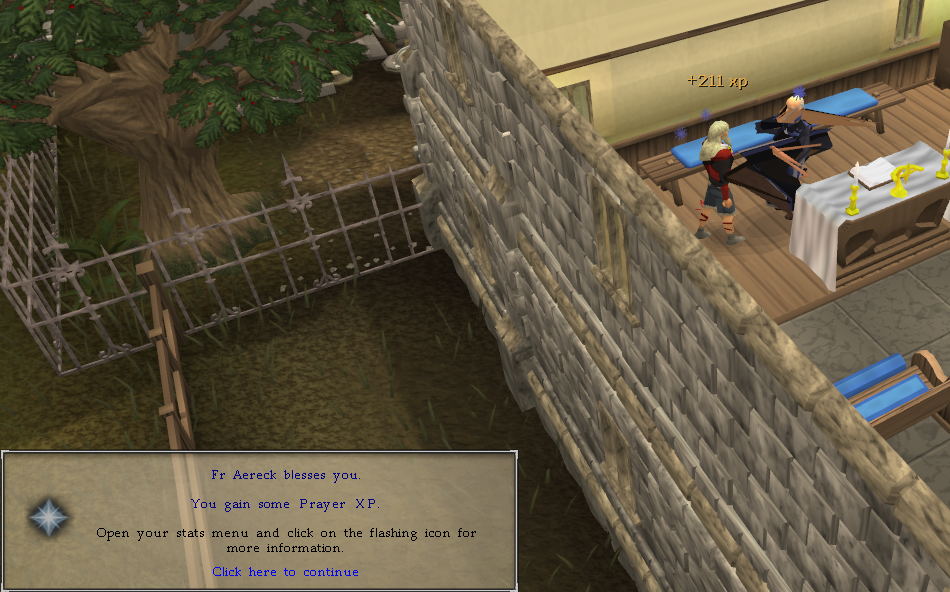 I guess even old men need to have a stretch every now and then.

A monster in your house? Seems legit.

How descriptive.
What scary heads!
How true.


Even Wise Old Men? It must be bad.

Vultures eh?








Yay for Thaerisk talking to himself!

Umm... Turnips?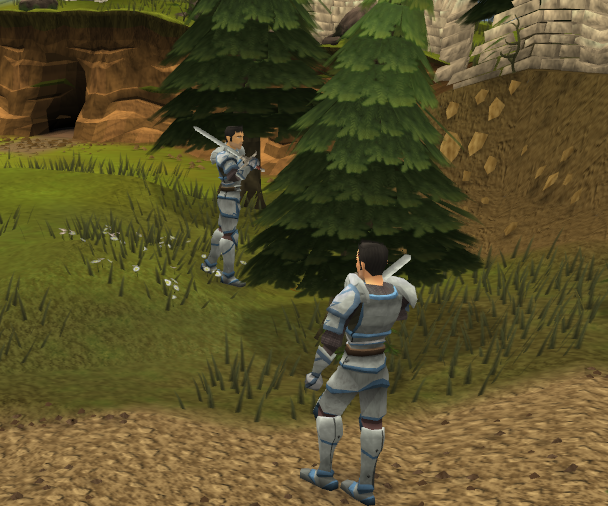 The Signature Heroes are a CLONE ARMY!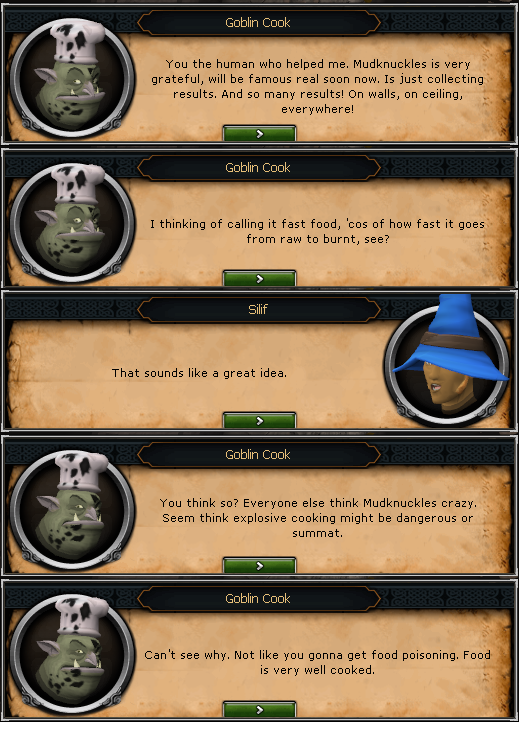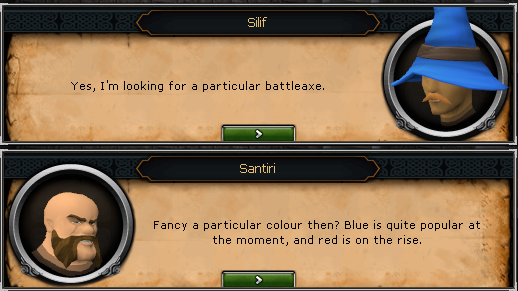 Red axes are on the rise, eh?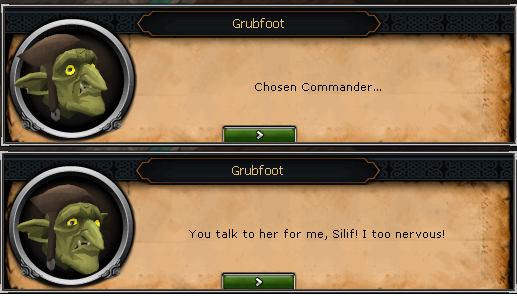 But aren't you a goblin?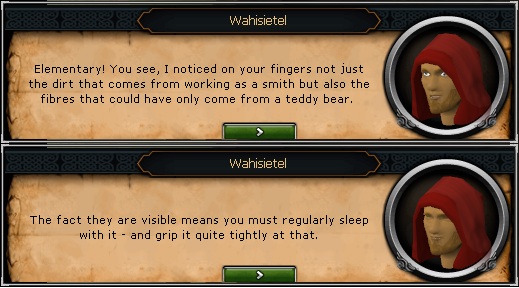 Ooookay that's odd..








Oh noes!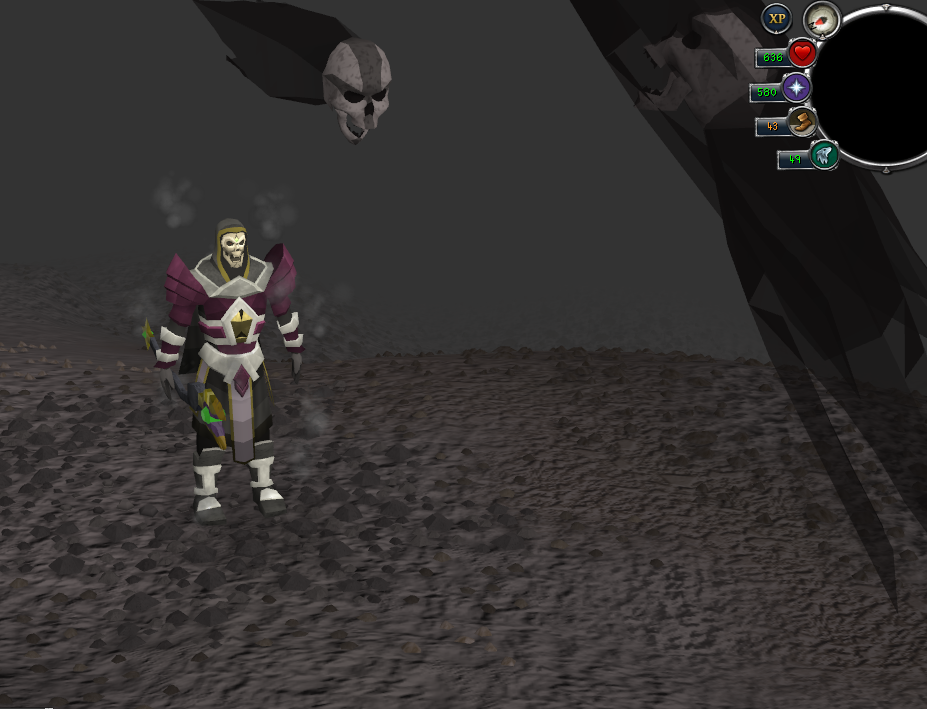 Well, that's odd.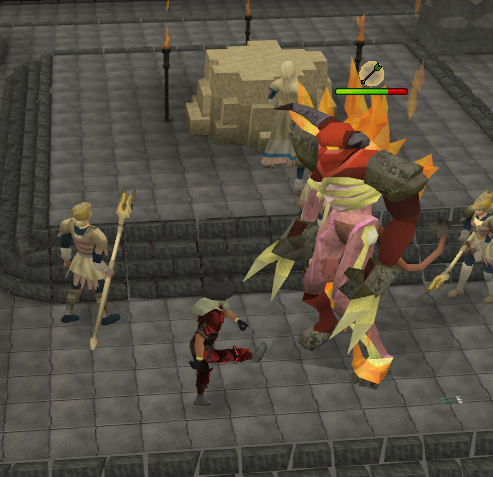 Can I kick tormented demons to death? Yes I can!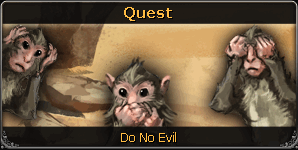 DO GNOME EVIL













Apmeken is false, eh? Then how come we've seen a lot more of her then we have of Marimbo..
The camels are watching us!


Wow, what a bargain!


How would you know?



But what about Bananas?

Actually, I want you to find Zamorak's Teddy Bear.


Aren't you blind?
I have an imaginary friend.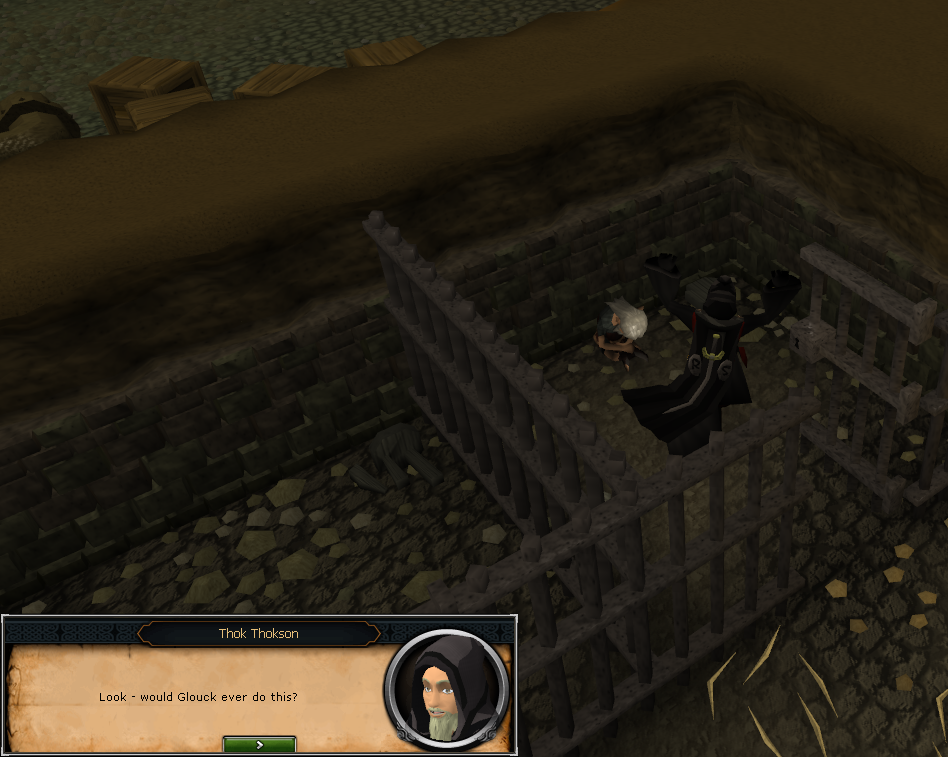 Yes, all hail Thok!
That's me!

I don't like the sound of that...



True, true.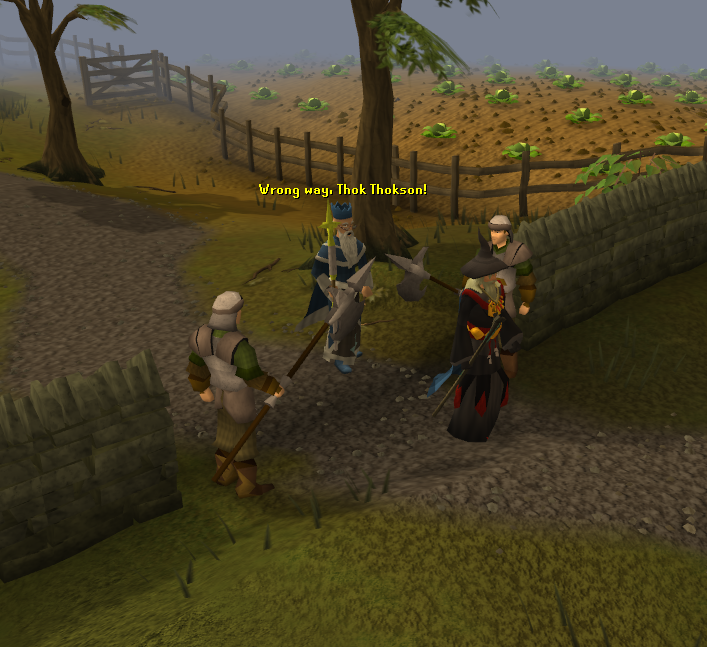 Really?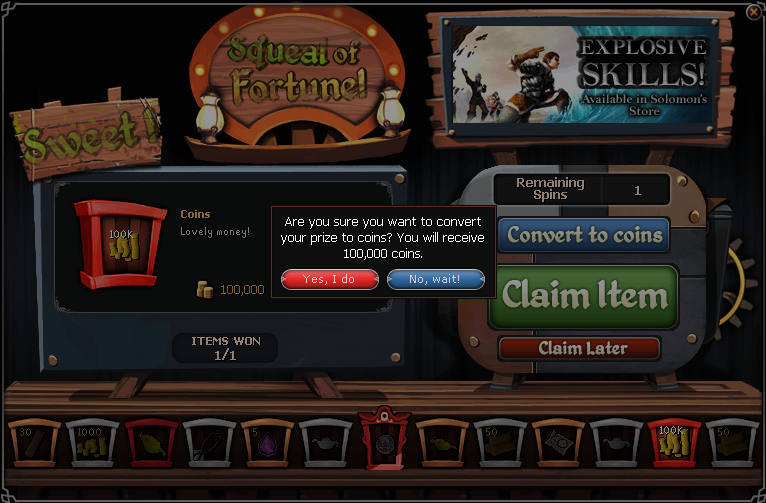 Redundancy department of redundancy department.


The wonderful wizard of Ardougne!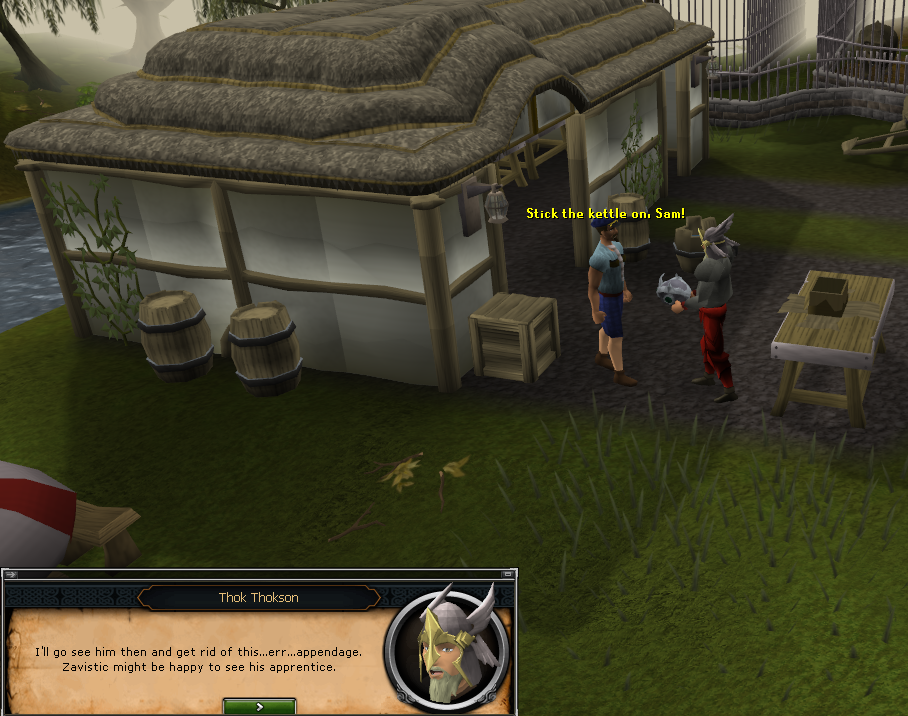 Doctor, I think my vine is a robot.
Well, that's odd.
Congratulations! Your reward is nothing x4.







WHERE'S MY PARTYHAT!!!

Noob.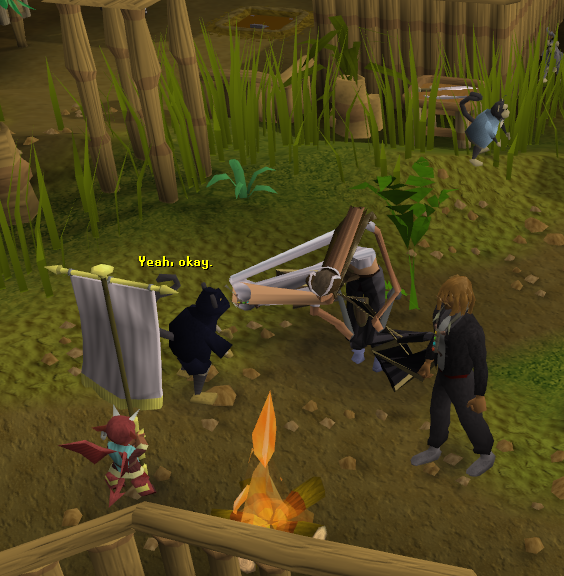 Well, that's odd.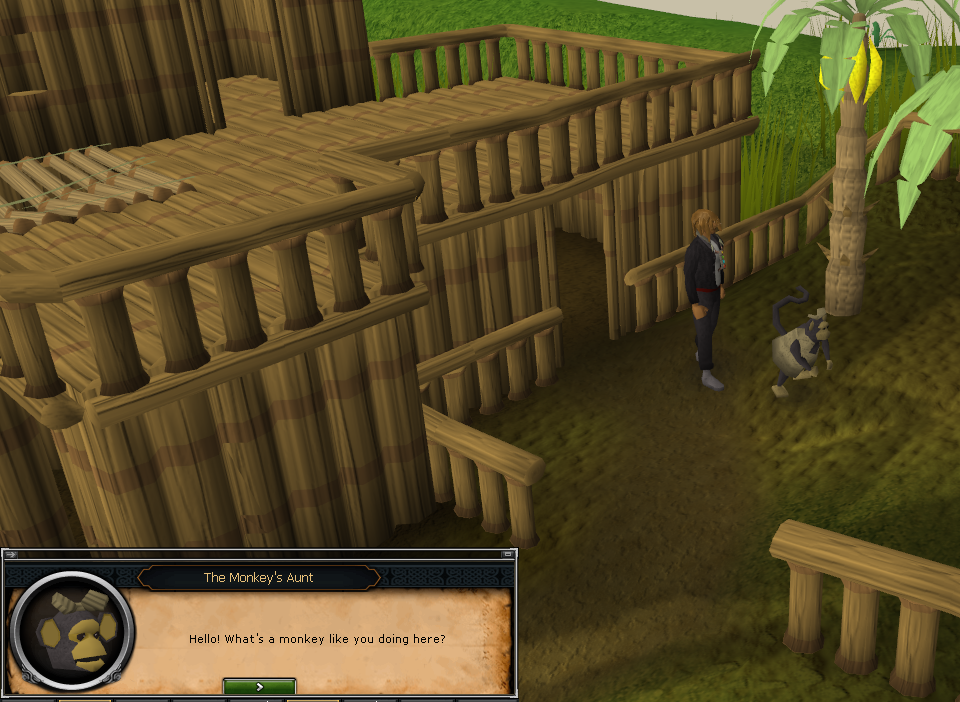 Yes, I am clearly a monkey.




Well, that's odd..
Yay, I made Talent scout racist!



A very odd song.



Lumo and Co explain Respawning.


It is?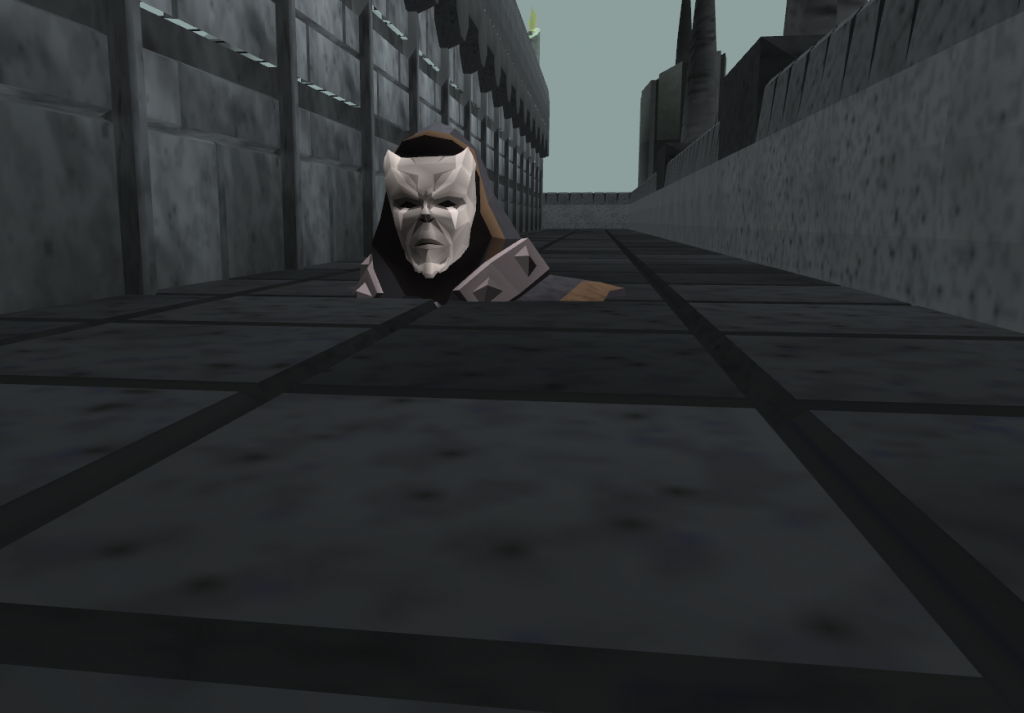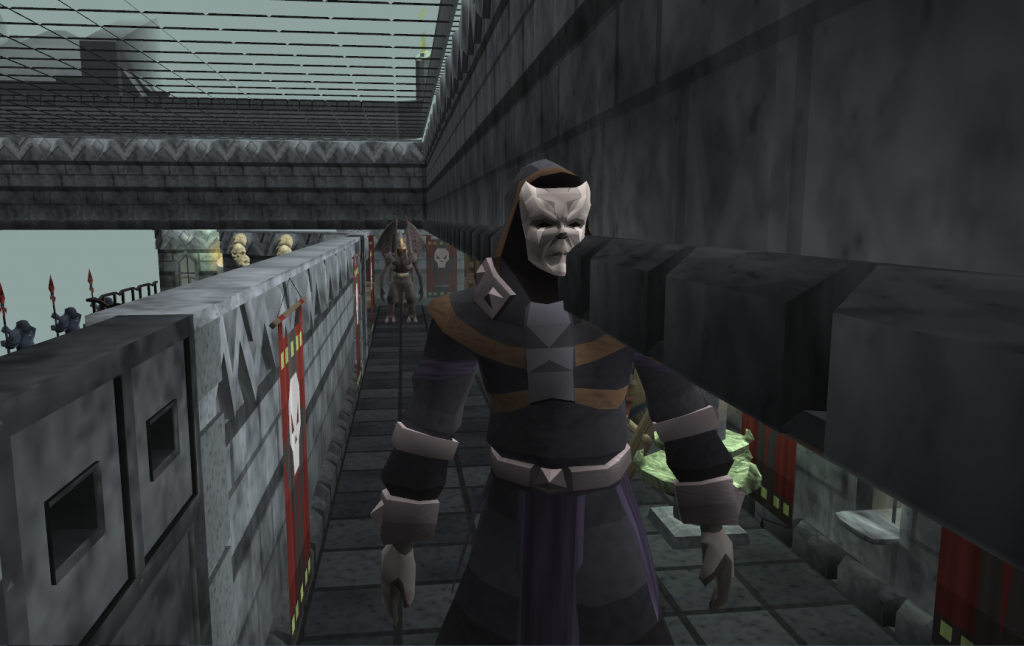 Zemouregal, maybe you should have built your fort so you could actually fit inside...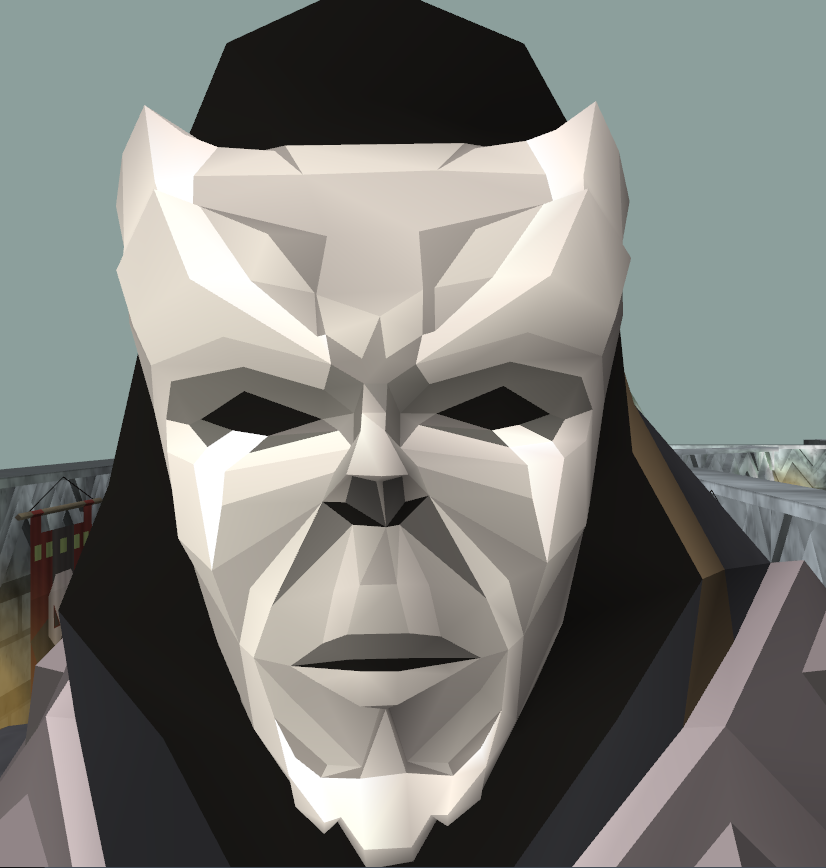 Mr Ugly













Yay, Glitchscalibur!


THE PUNS, THE PUNS!

AHHHH!










OH GODS THERE'S MORE! *BLAAARFFFFFFFFFFFF*













Why am I a girl? Oh well.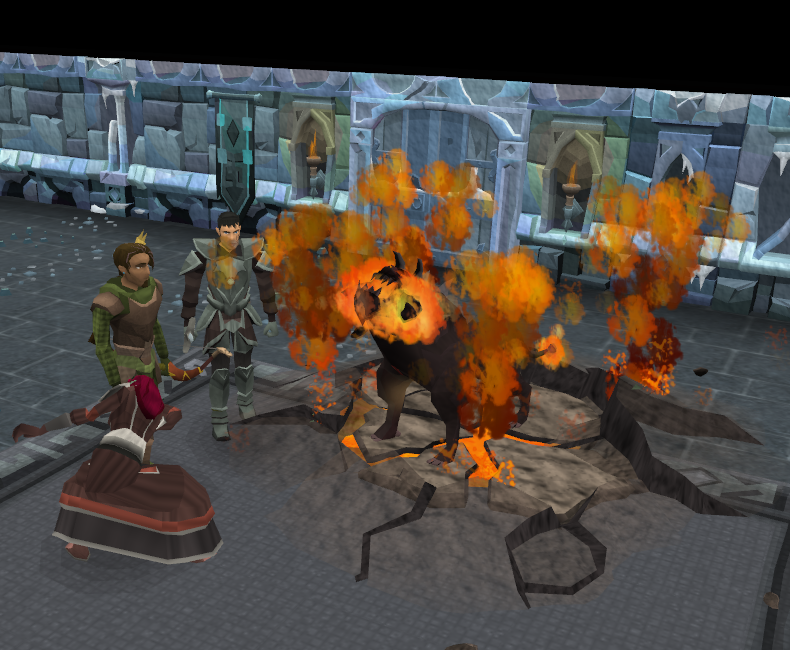 Ariane is a demon worshipper! Here is my proof: She's with a demon!
I collect severed puppy heads. They go nicely with my severed kitten heads.
Amg, it's Guthix's face!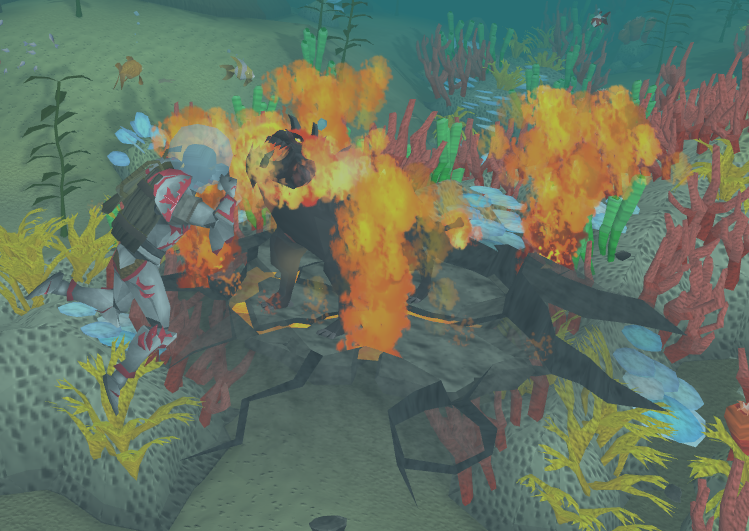 Can we bring blazehounds underwater? Yes we can!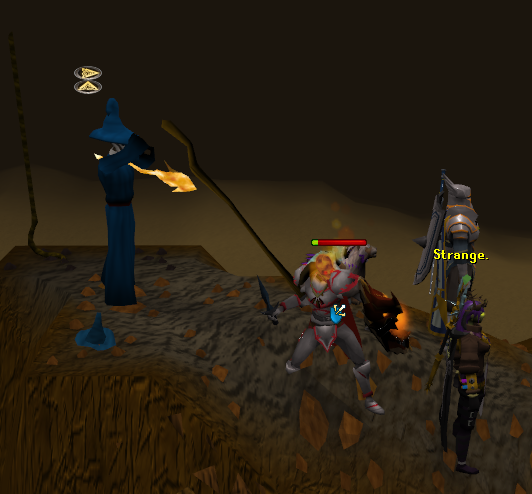 AAH, VIYELDI IS KILLING ME! Also, his staff seems to be flying around..
I showed him. Had to kill him entirely with Rings of Recoil and Dreadnips.



You didn't have to say that my face, Murphy! You hurt my feelings :(.
It didn't have to, no. But vomit is fun.




I wonder how that happened. Maybe setting Bak on fire made a Smoke Signal that alerted them?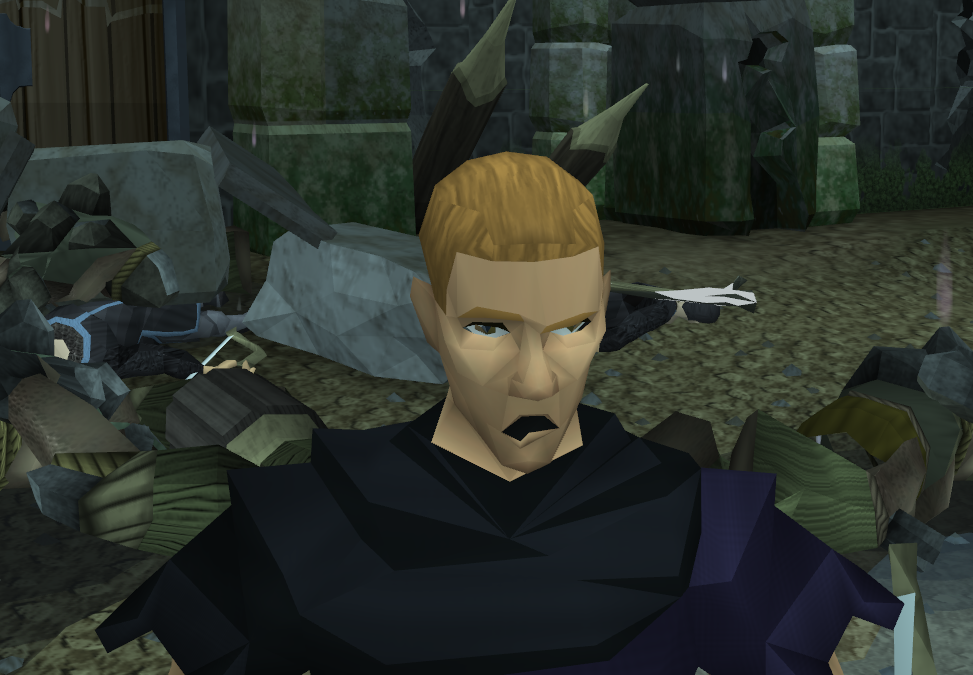 Eww.
Stare into the fire and see Thok.




Can't let that happen, then.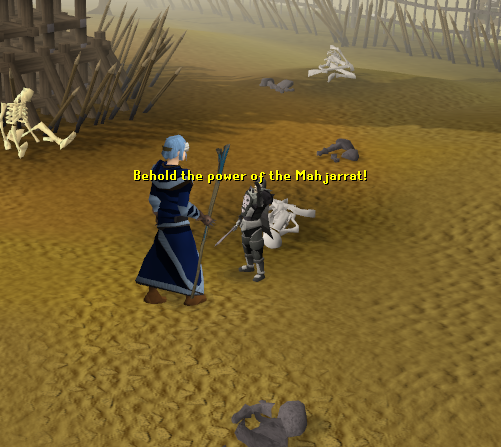 Mahjarrat, very powerful.

Omg guys future update hint!
What in the...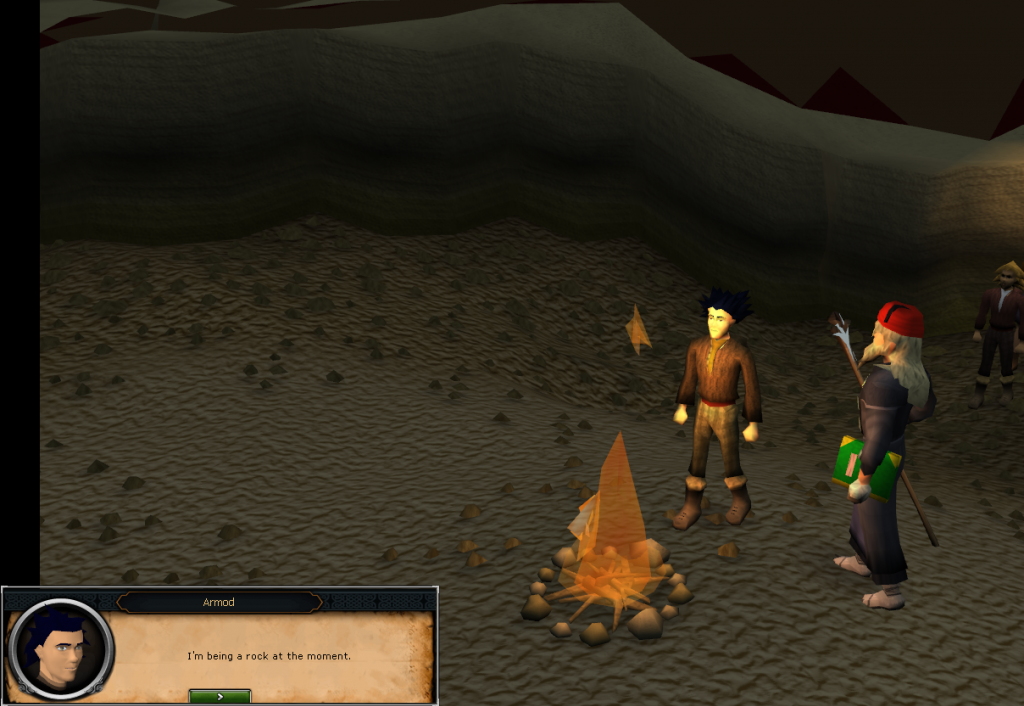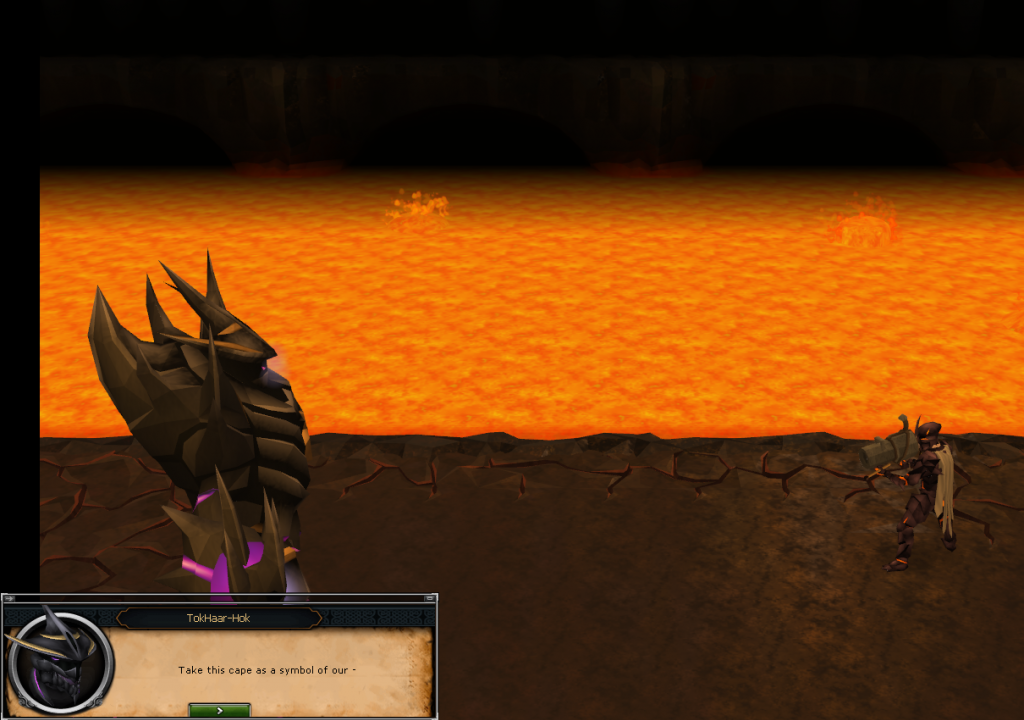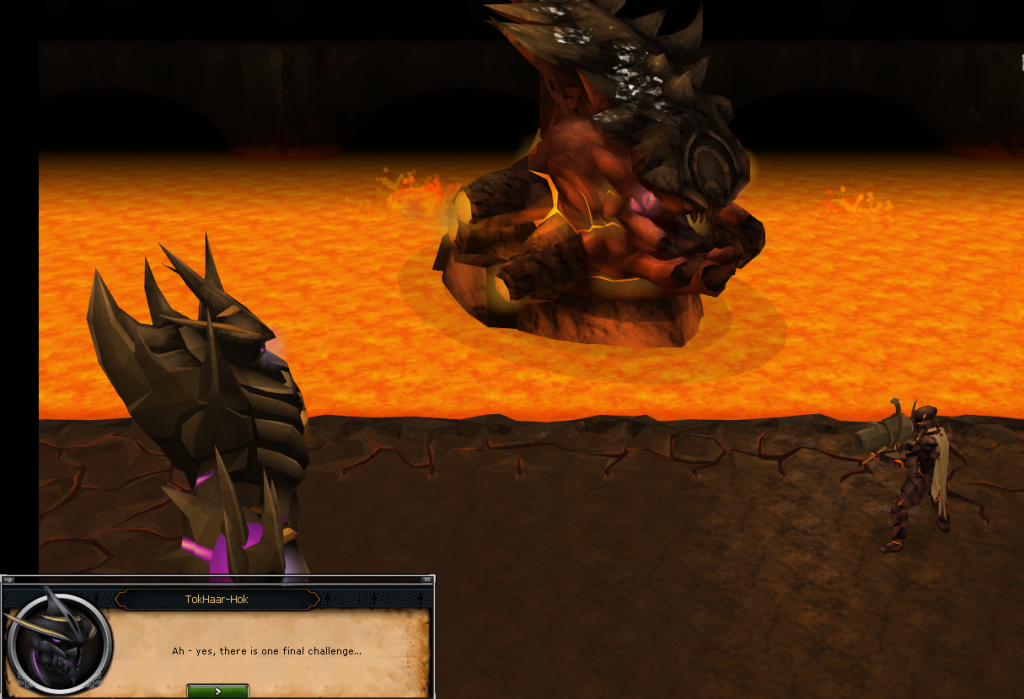 FUUUUUUUUUUUUUUUUU!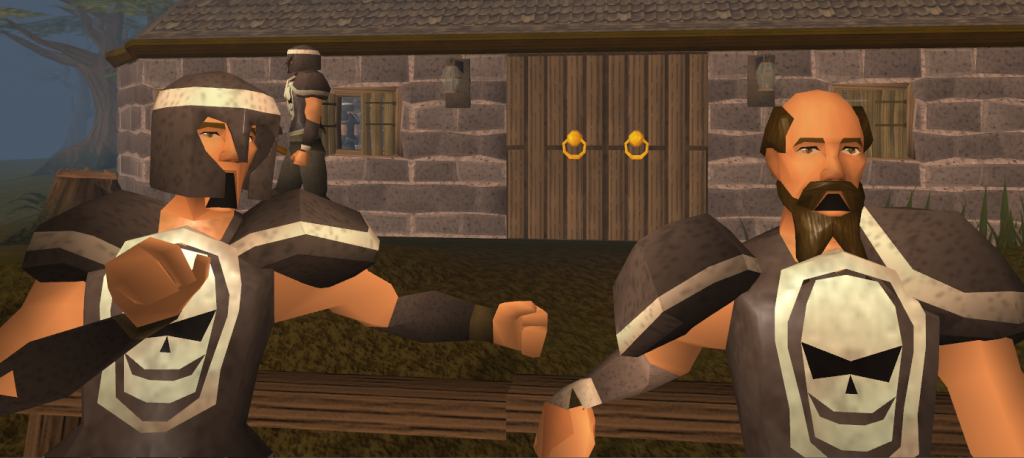 Okay...
The dragon skulls are attacking me!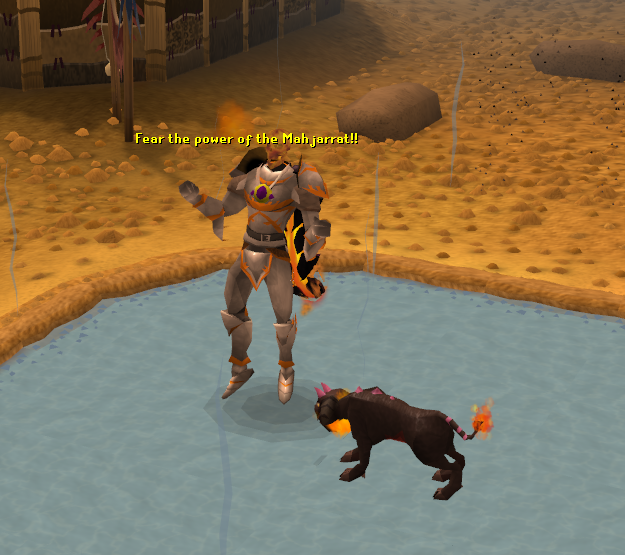 Odd.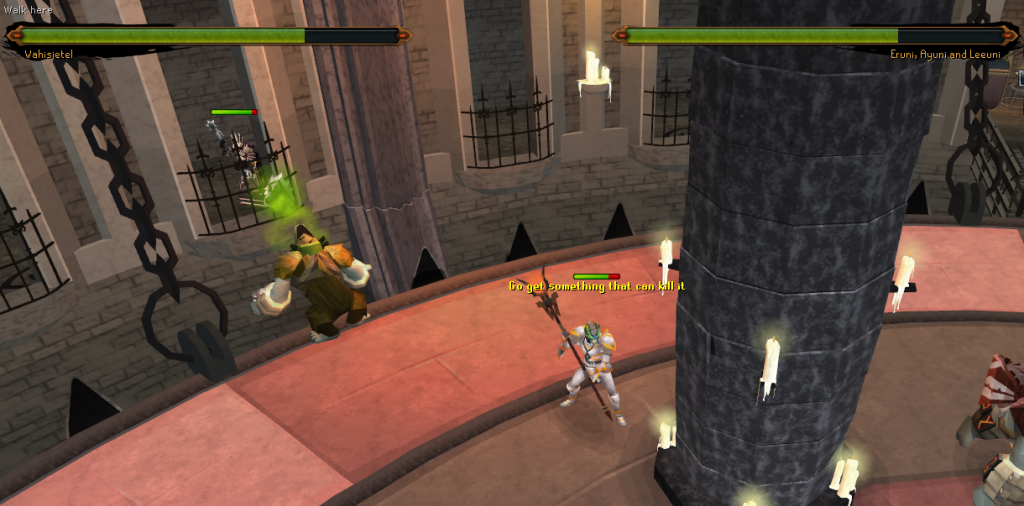 Go Ayuni! Kill Marcus!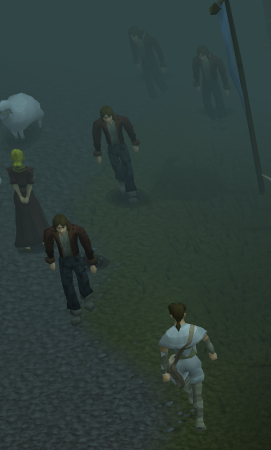 When did Hans get access to a cloning machine?
Who uses magic in full mithril?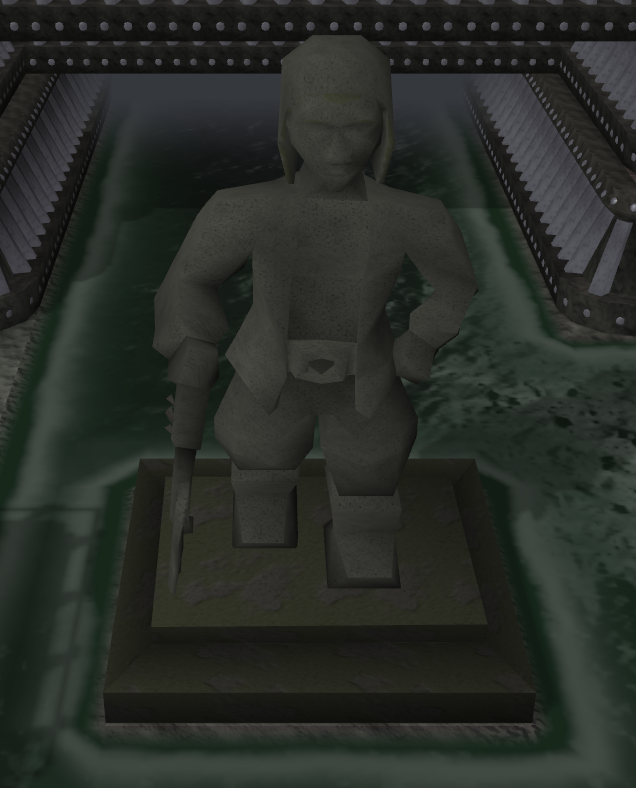 A female head on a male body? Whatever.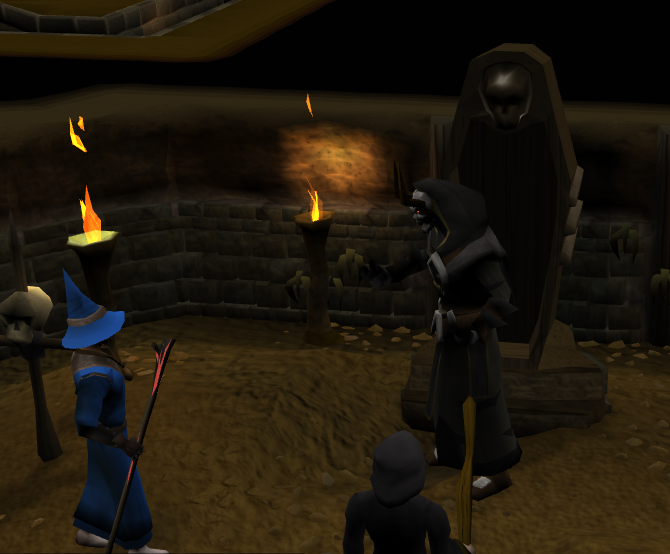 Glowy eyes!
The head of Scabaras!
Destroy them all!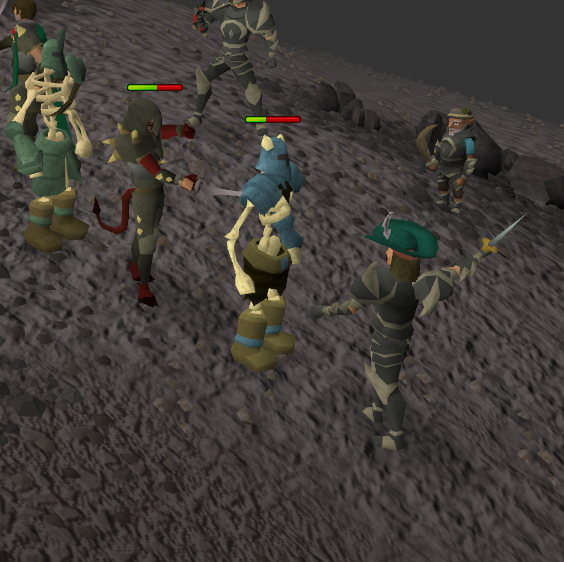 Fight, heroes!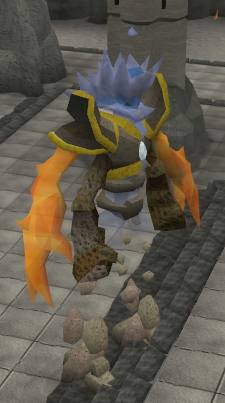 The Balance Elemental's default form.
Farewell, Agrith-Naar!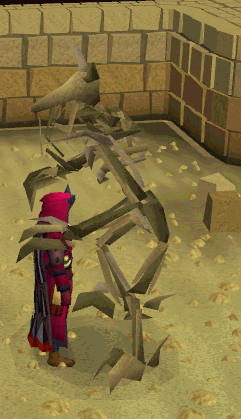 STRETHANAKOS.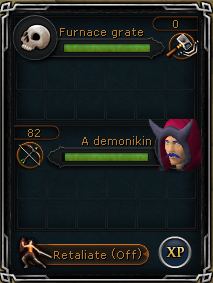 I'm fighting a furnace! hooray!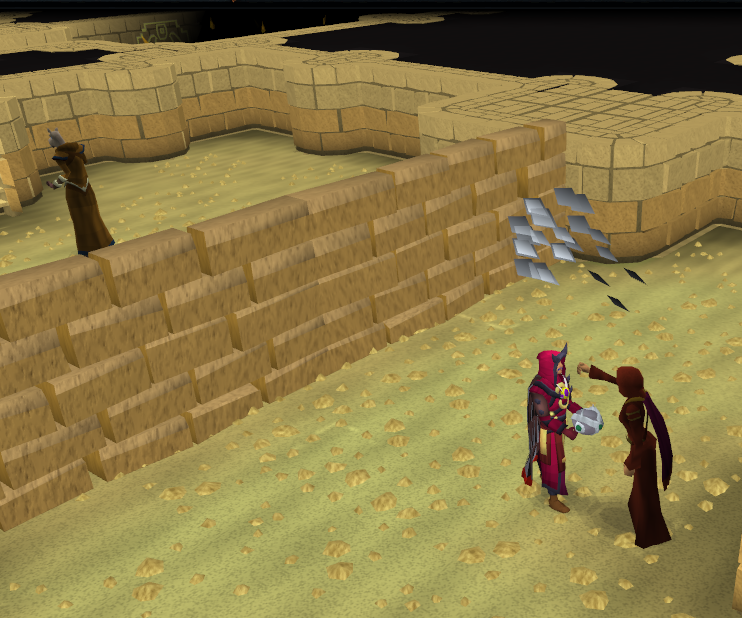 Get him!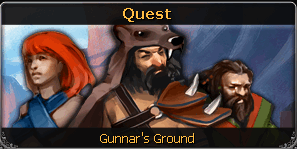 Gudrun looks ugly in this artwork.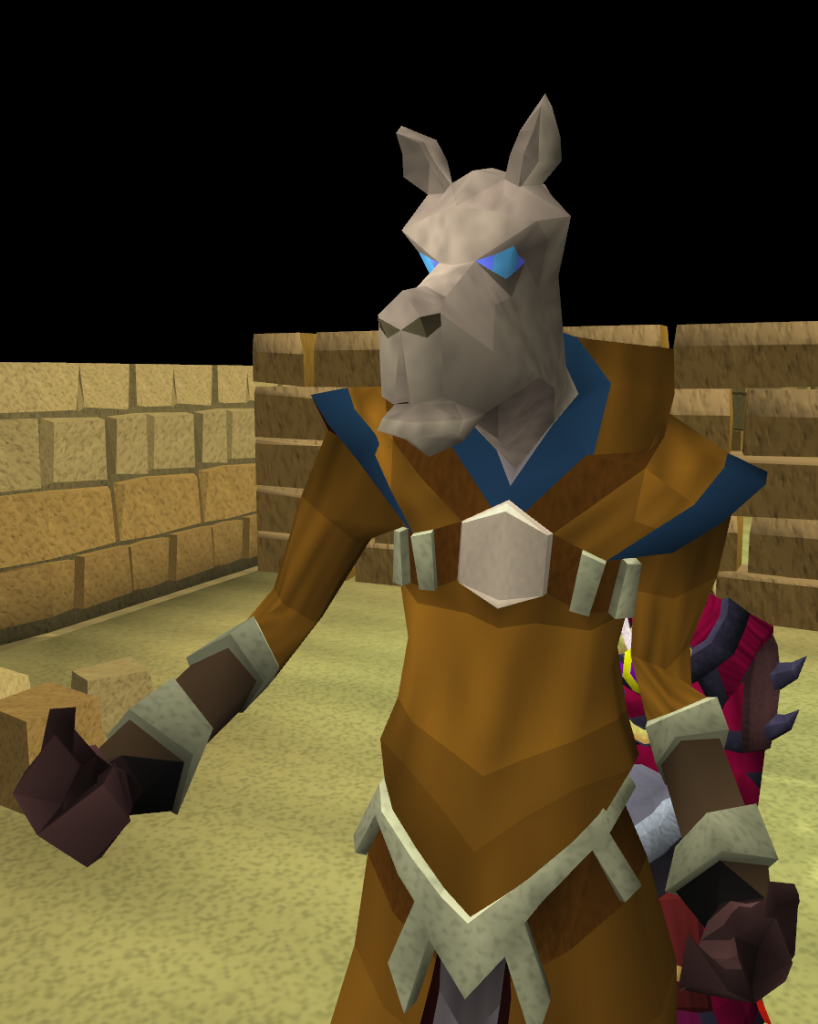 Hai, Akthanky.

Why do you have camels as followers, Akthanakos?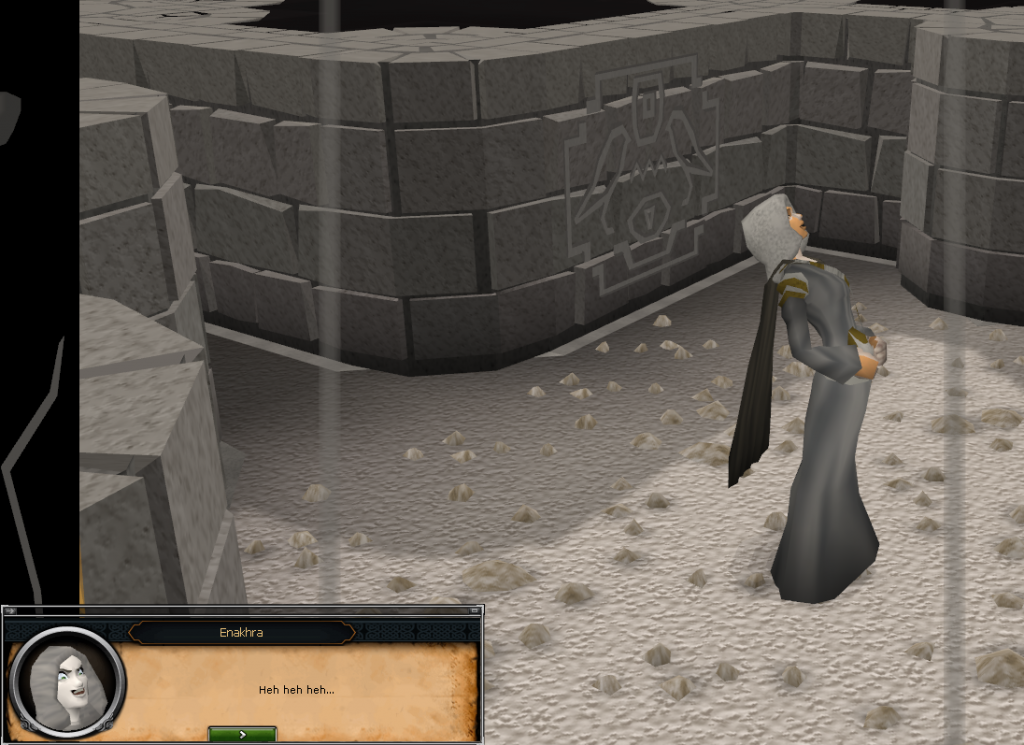 Enakhra, y u so evil. Also, y u glitchskin.





It's always the wizards!














How odd.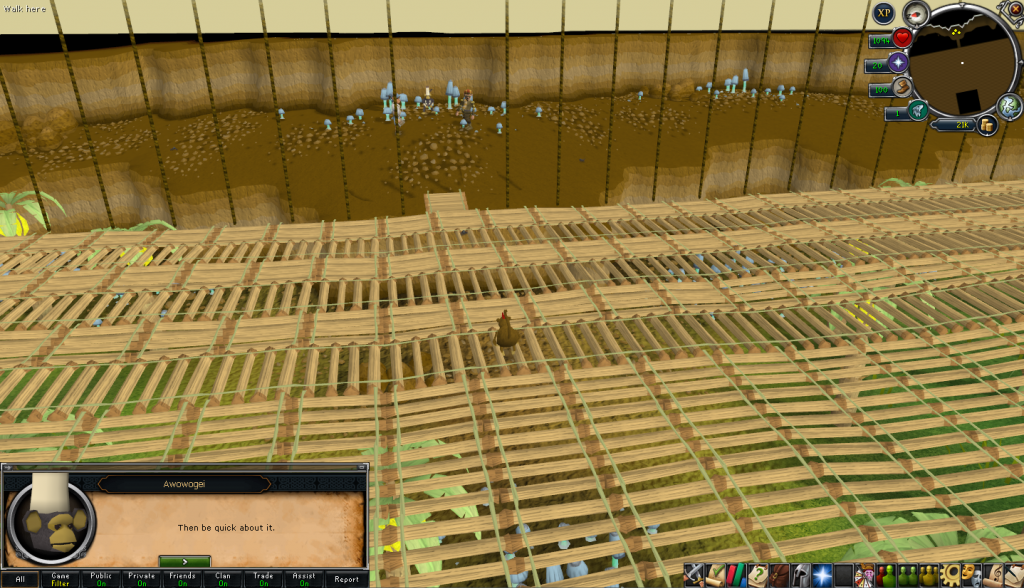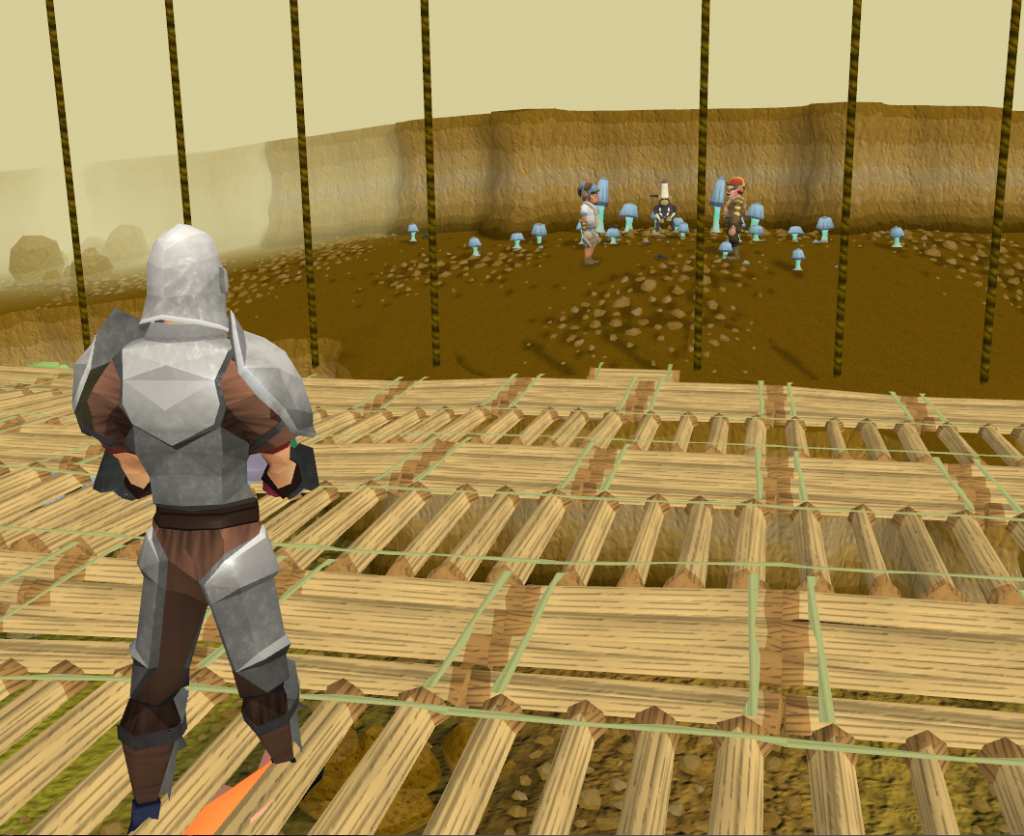 This again?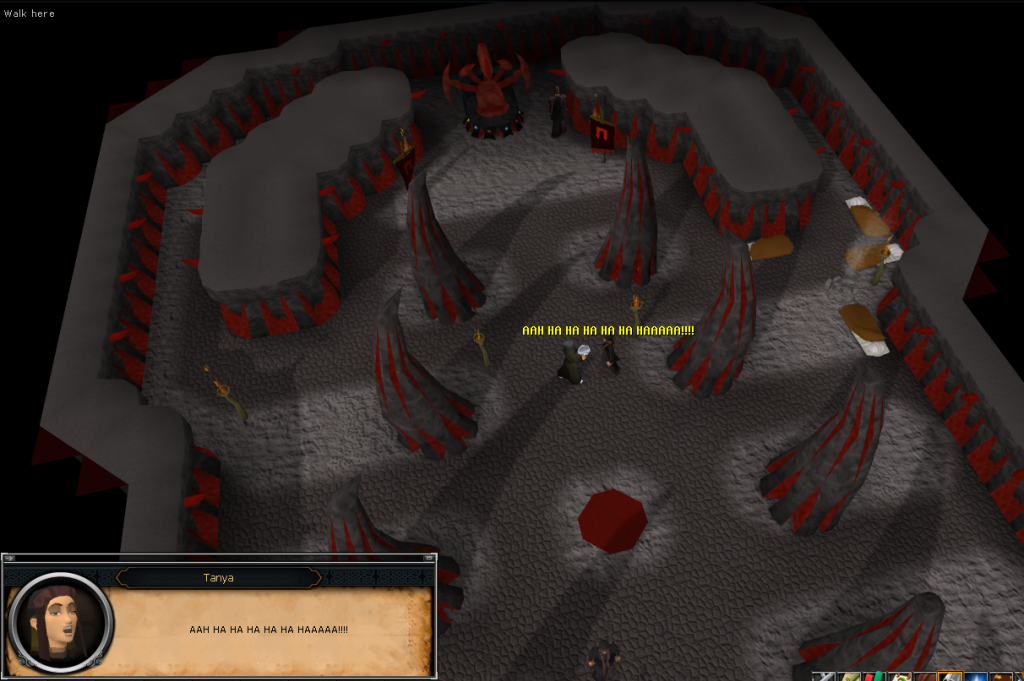 Really? It looks like it's in my inventory to me.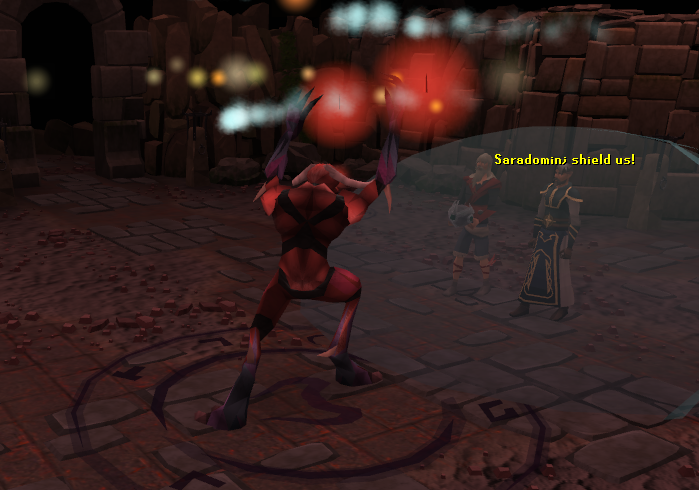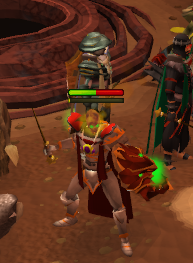 GREEN!
A fate worse than death.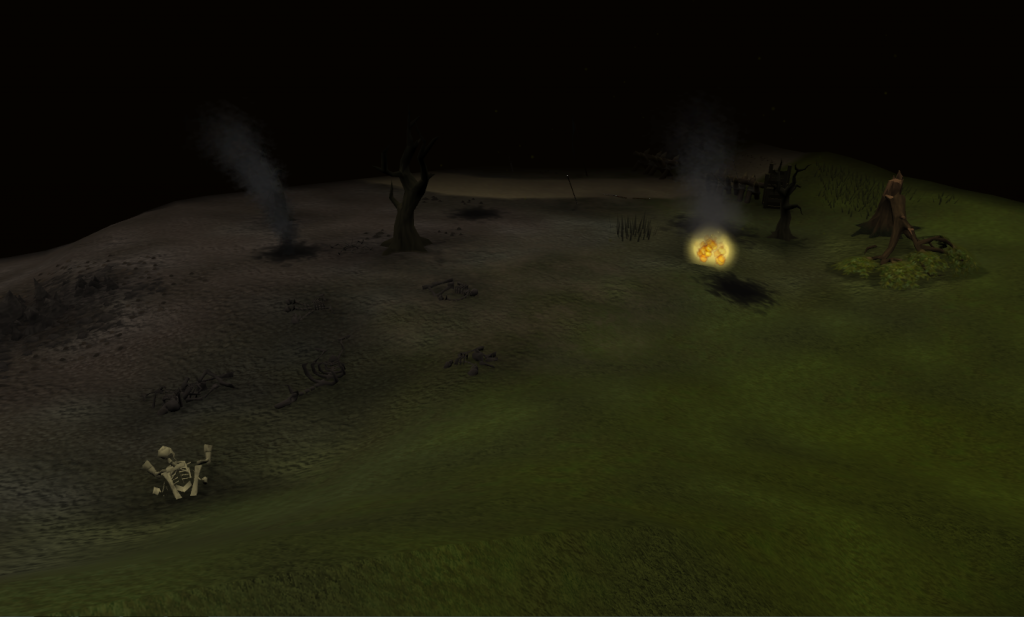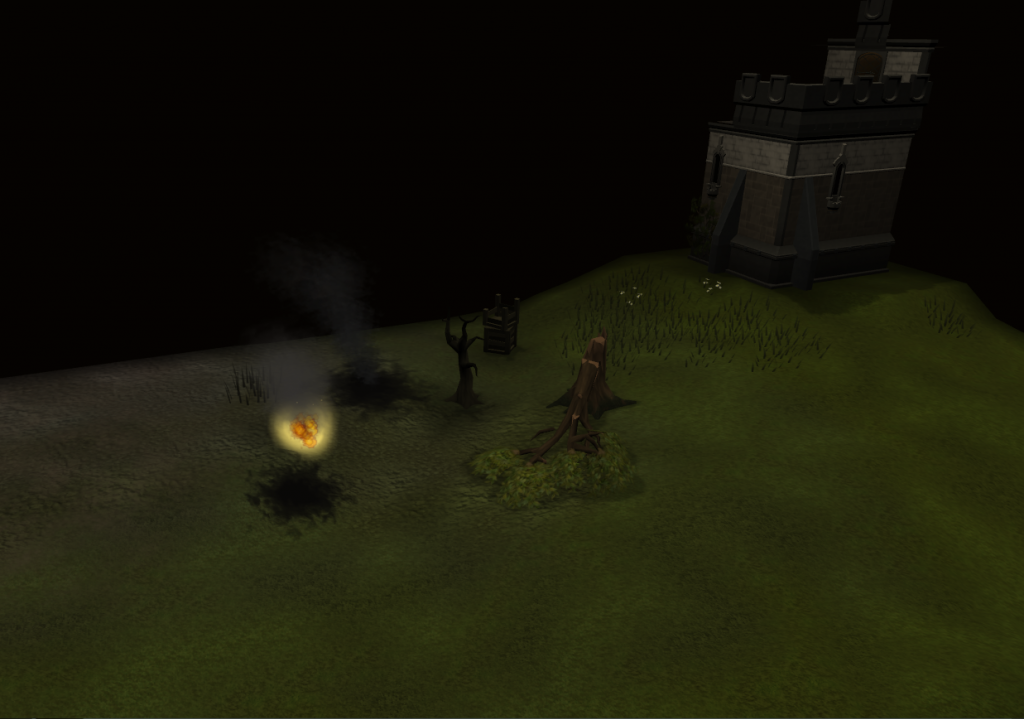 Yay, Annakarl!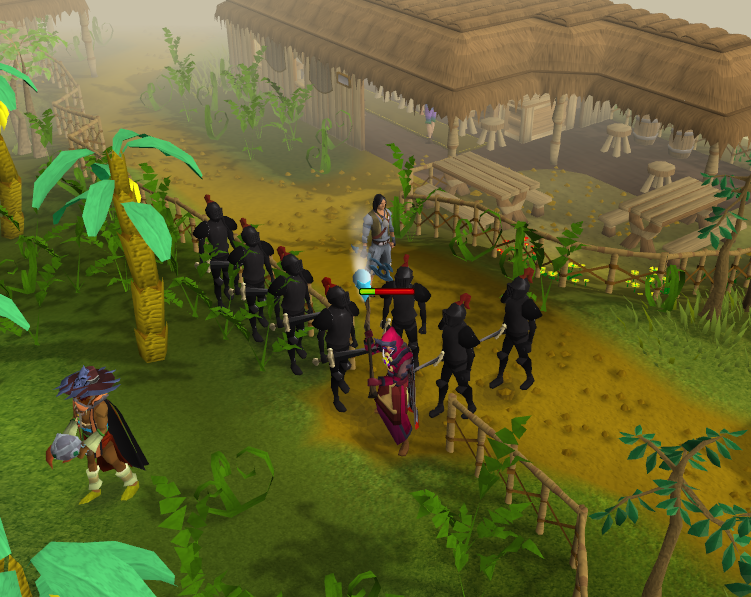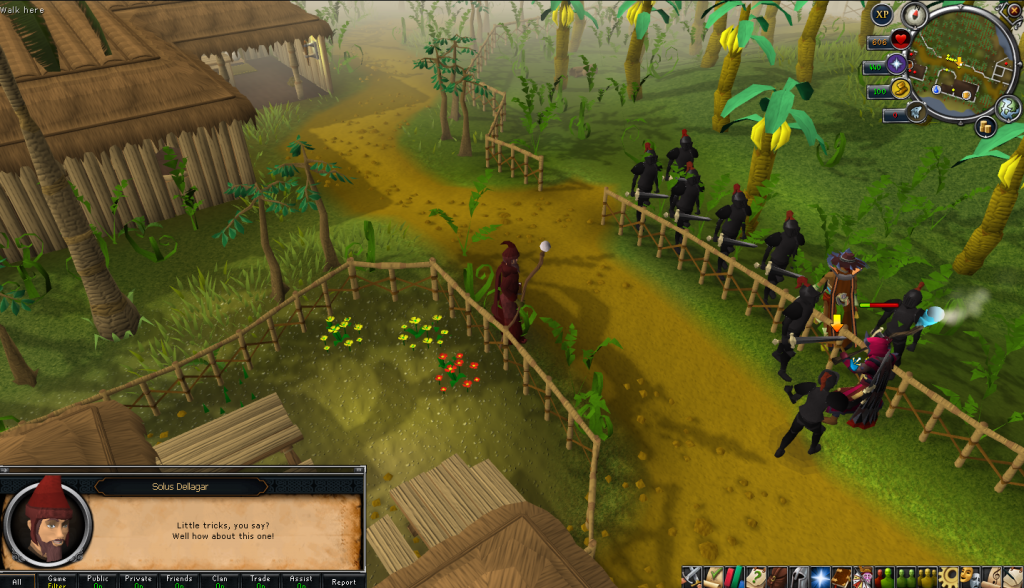 The Kinshra are attacking me!!

AAAH!!! It's a ghost!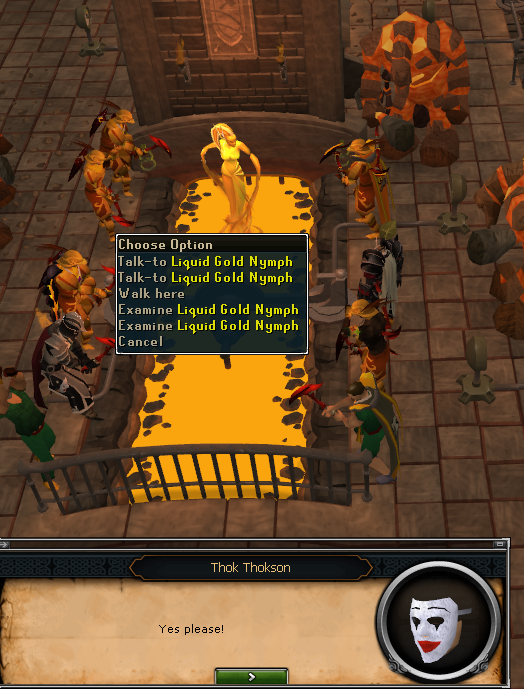 Dat luck.


















Snotgut, why is your chathead so big...

SCARY!







Kennith is evil.
Yay.


















Totally not Kennith.
If only he knew...




You're sending me to Ardougne?




















...That's better!?












...K






Wonder what their Dossier on Party Pete is like.




















http://i805.photobucket.com/albums/yy336/battleben/SolusDoolalala_zps62e77b38.pn









Demonikin, do you even EOC? An Elemental shield is a magic class item!

And yet the quest isn't required for RuneCrafting..



I made da fire!










Makes sense.

Why you stretch!?



Pyromaniac portals, yay



Just 200 years ago, eh?
Oh, right.

A Saradominists typical response on seeing something unexpected.
Well, at least you're not a barrows wight! Oh wait.





Poor Sharathteerk.




Zemouregal is insane.



Wait, you're not?



Poor Darve.
Feel her rage!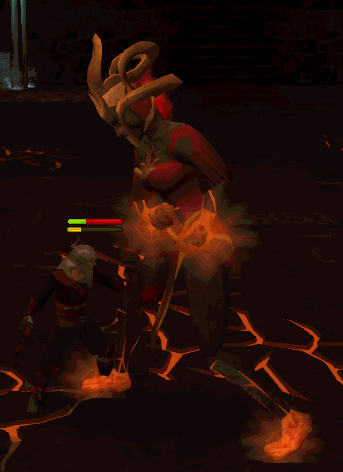 Yay, extremely laggy death animation!

The Dagannoth Mother is amused.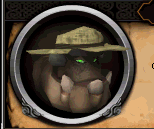 But My Arm is suspicious.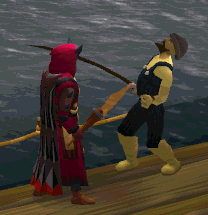 So I decided to set this fisherman on fire.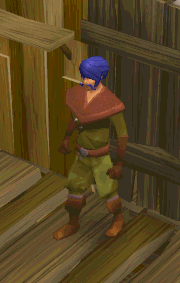 Making some dry sticks.

Wow! What a bargain!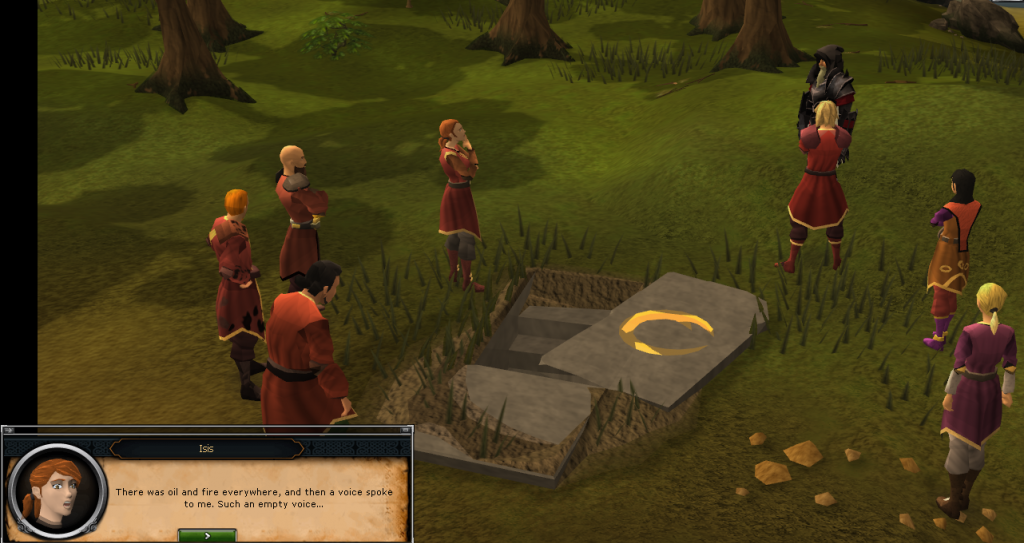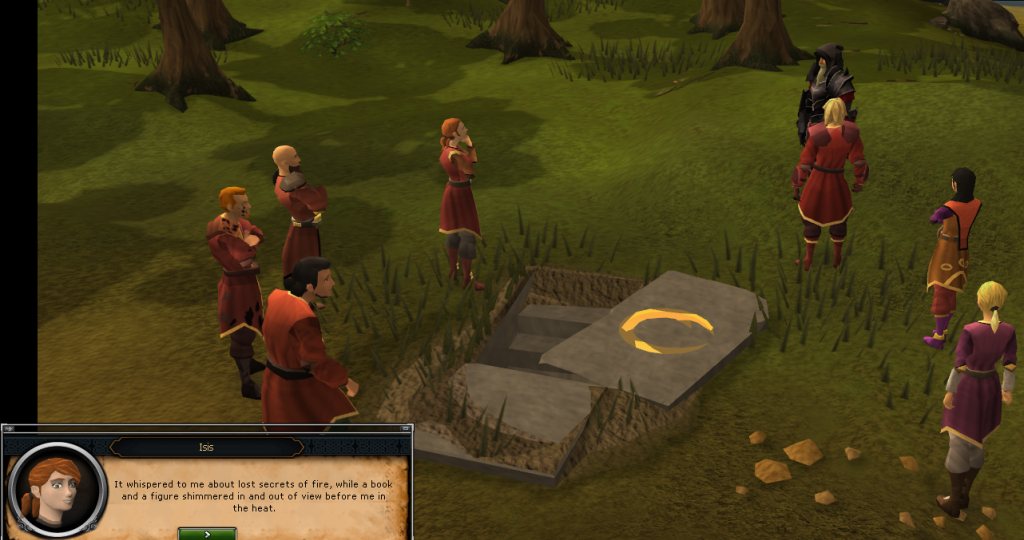 Zaros has the power to give people visions.










Sure, Phoenix, sure.




A Mahjarrat rat, eh?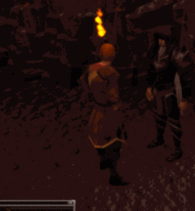 Weirdo.



Poor Khazard. He's a sad, sad Mahjarrat-man.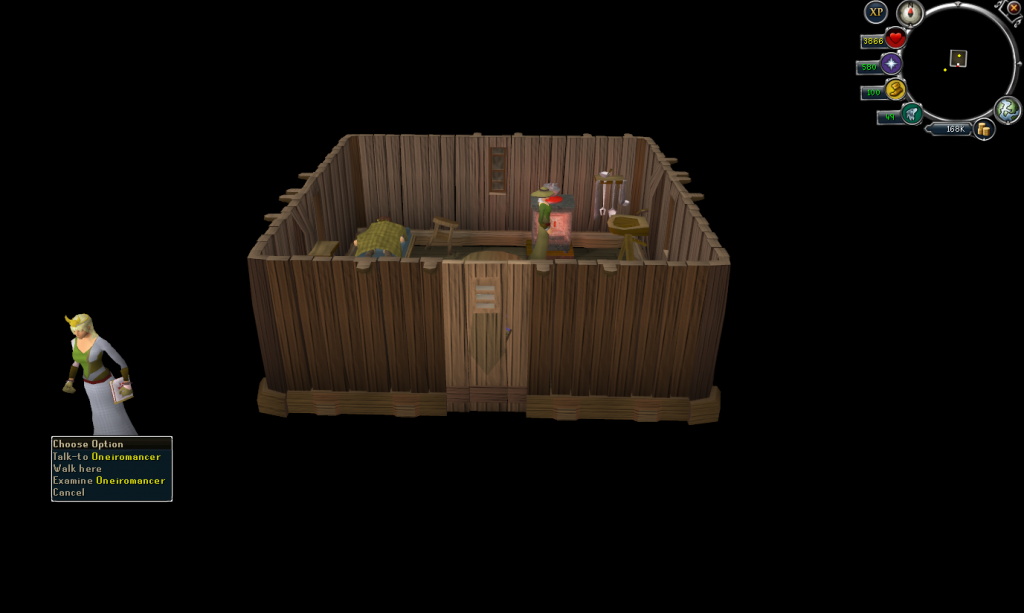 Why do you noclip?







Sadly this makes no sense now.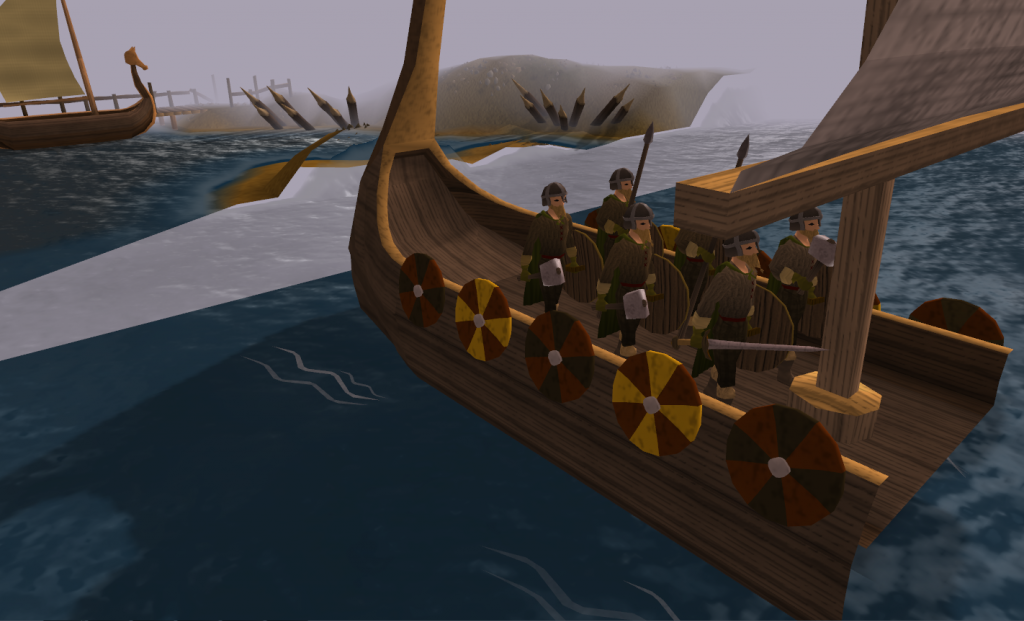 How odd.
How expensive is he, then?
Having an insane defence level and LP does that to pople.

Yay for stating the obvious.


He could probably solo the kings if he wanted to.









Favours lead to nothing but trouble!

WHY DO YOU SEE THROUGH MY LIES!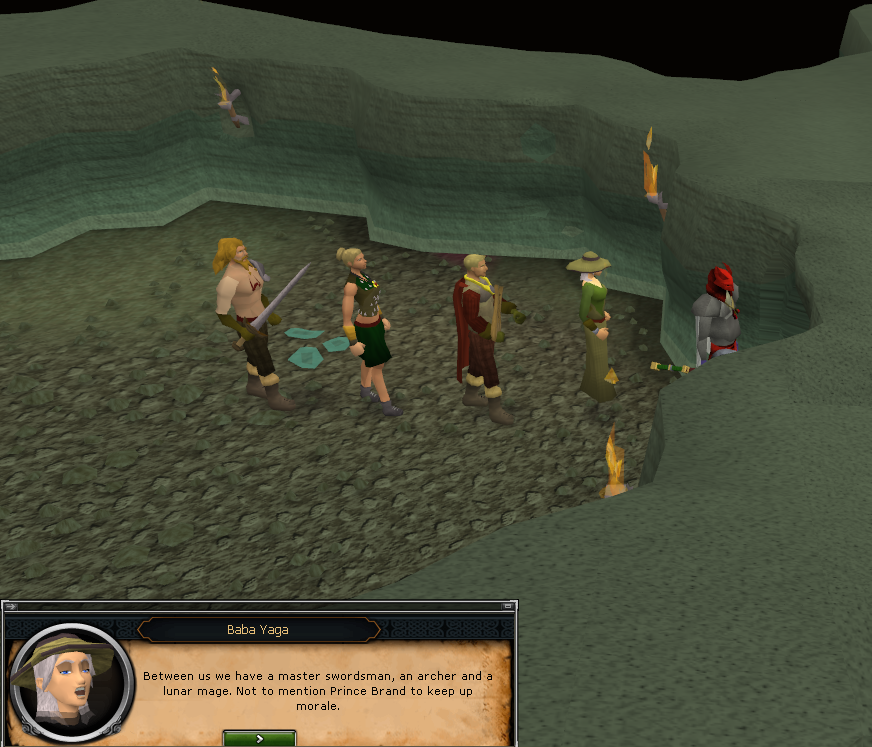 And then they die.








I do!
Seems legit.


Yes.

You discover Koschei is a Mahjarrat and that's your first concern!?
Yay, hatching egg!
Awe, dying Ga'al.
Yay, exploding Vampyre!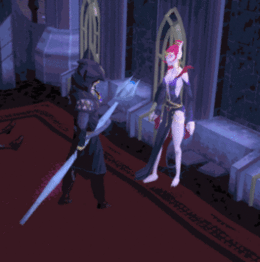 Yay, glowy pendant!
Yay, Vanstrom turning into mist!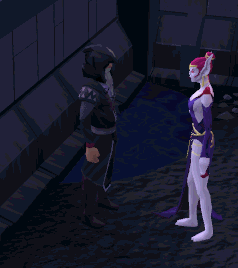 Yay, blood marks!
The level 424 little girl is a Vampyre? You'll notice I'm not exactly surprised.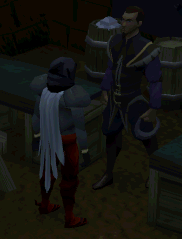 Safalaan why do you make vampyric medallions glow?