User:12rossja
Jump to navigation
Jump to search
XxRossjaxX Is a Normal Runescape player.
He has been playing since late 2006.
Currently has Two 99's, Which is Fletching, and (Cooking)
He Is currently in the top 500,000 On the runescape highscores.
GOALS:
99/99 Fletching.
99/99 Cooking.
86/99 Firemaking.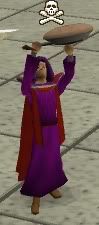 RIP 12rossja: Late 2006- August 2010 Ban wave.
To everyone, I was not banned correctly. over summer august 2010 i went on vacation to california. And when i came back i was banned for major macroing.